Dow lost 22, decliners over advancers 3-2 & NAZ gave back 10. The MLP index added a fraction in the 298s & the REIT index was down 1+ to the 348s. Junk bond funds remained lower & Treasuries slid back. Oil was lower in the 47s (more below) & gold inched up 1 (near recent highs).
AMJ (Alerian MLP Index tracking fund)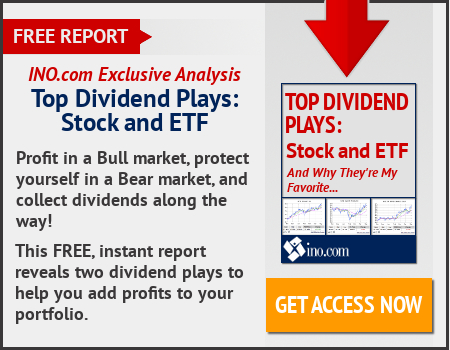 Industries making up the bulk of the US economy continued to expand at a solid pace in May, adding to signs of steady growth this qtr, a survey from the Institute for Supply Management showed. Non-manufacturing index eased to 56.9 (forecast was 57.1) from 57.5 in Apr (readings above 50 indicate growth). New orders gauge dropped to a 6-month low of 57.7 from 63.2, a 12 year high. Employment measure rebounded to 57.8, the strongest since Jul 2015, from an 8-month low of 51.4. While the slower pace of orders represents a pullback from a more than 10-year high reached a month earlier, the index level remains consistent with steady, yet uneven, growth. The surprising aspect of the report was the jump in the employment measure, which is at odds with the more muted tone of May hiring as reported by the Labor Dept on Fri. 15 industries reported boosting employment while just one registered a decline. The pickup in the gauge may signal the slowdown in payroll growth reported by the gov will prove temporary. Overall, the figures are consistent with the group's manufacturing survey, released last week, which showed factories were expanding at a more sustainable pace.
Apple, a Dow stock, upgraded most of its Mac computers today, including a powerful new offering for professional users, showing renewed commitment to a product line that critics say it neglected amid lackluster growth. At its developer conference, the company new iMac desktop computers with brighter displays & faster Kaby Lake & more powerful graphics processing for virtual reality applications. Updates to the 12" MacBook & flagship 13" & 15" MacBook Pros also included Kaby Lake processors to make the laptops more efficient & could result in improved battery life. These computers cost $1299-2399. The 13" MacBook Air also got a faster processor in a rare update. The iPhone remains its most important product by far, but the company needs a range of devices to keep consumers locked into its profitable & growing ecosystem of services & apps. That means updating products for some markets that aren't growing as fast as they once did. The PC market, where AAPL is 4th, grew less than 1% in Q1, compared to a year earlier, according to research firm IDC. The Mac revenue fell last year & while well received by many consumers, recent MacBook Pros have been criticized by some longtime loyalists & creative professionals for not meeting some of their needs. The company has acknowledged that it needs to do better & addressed some of these concerns by unveiling a new iMac Pro with super-fast Intel Xeon chips with up to 128 GB of pre-installed RAM. Starting at $4999, its the most expensive & powerful computer AAPL has made. The stock fell 1.52. If you would like to learn more about AAPL, click on this link:
club.ino.com/trend/analysis/stock/AAPL?a_aid=CD3289&a_bid=6ae5b6f7
Apple (AAPL)
US factory orders slip 0.2% as key investment category remains weak for 3rd month.
Pres Trump's administration will hold infrastructure-themed events around the country this week as part of a growing push to promote a $1T plan to revamp the nation's crumbling network. "It doesn't matter who you are, whether you are farmer in the Midwest, or a mother driving your kids to and from school, or a worker or a college kid flying back and forth to school, you're affected by infrastructure," White House economic adviser Gary Cohn said. The promotional tour begins today at the White House, where the pres will lay out a plan to revamp the country's air traffic control system. Trump will reportedly recommend that air traffic control operators at airports operate autonomously from the Federal Aviation Administration.
Trump renews $1T pledge as White House kicks off 'Infrastructure Week'
Oil prices fell about 1% on concerns that the cutting of ties with Qatar by top crude exporter Saudi Arabia & other Arab states could hamper a global deal to reduce oil production. Saudi Arabia, the UE, Egypt & Bahrain closed transport links with top liquefied natural gas (LNG) & condensate shipper Qatar, accusing it of supporting extremism & undermining regional stability. West Texas Intermediate futures traded at $47.17 a barrel, down 49¢ (1%). With production capacity of about 600K barrels per day (bpd), Qatar's crude output ranks as one of the smallest among OPEC, but tension within the cartel could weaken the supply deal aimed at supporting prices. The deal has shown little indication of significantly denting exports. While OPEC supplies dipped between Feb & Apr, a report today said OPEC shipments likely jumped to 25M bpd in May, up over 1M bpd from Apr. Brent has fallen more than 8% from their open on May 25, when OPEC opted to extend production cuts into 2018. Outside of OPEC, South Sudan will drill 30 new wells this year & significantly boost oil output as it chases a peak 350K bpd target by mid-2018, the petroleum minister said. However, some of the price losses were limited as Libya's crude production was pegged at 809K barrels per day (bpd) today, down from 827K last week due to technical issues, a Libyan oil said. Crude output in the US, meanwhile, has jumped more than 10% since mid-2016 to 9.34M bpd, close to levels of top producers Saudi Arabia & Russia. The rise in US production has been driven by a record 20th straight weekly climb in oil drilling, with the rig count climbing by 11 in the latest week to 733 (the most in 2 years). US crude stockpiles have fallen for 8 straight weeks, prompting suggestions that OPEC's efforts to reduce world supply were finally materializing.
Oil falls on fears Mideast rift could harm OPEC cuts
Trump tried to create excitement by pushing for infrastructure spending program & talking about privatizing air traffic control. But the Qatar story is getting more attention because it affects the oil market. AAPL, with the largest market cap, got a downgrade following its event today. That didn't help. However the averages are still at essentially record levels which is a significant achievement considering how little has gotten done by Congress after all the talk about making change to improve the economy.
Dow Jones Industrials