Dow rose 14, decliners over advancers 4-3 & NAZ added 1. The MLP index was fractionally lower in the 298s & the REIT index lost 2+ to the 347s. Junk bond funds drifted lower & Treasuries were sold. Oil dropped & gold climbed higher on growing global uncertainties.
AMJ (Alerian MLP Index tracking fund)
CL=F
GC=F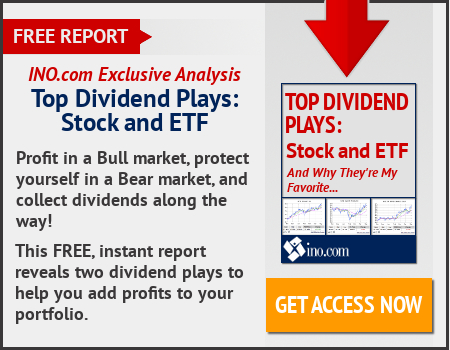 4 US Arab allies led by Saudi Arabia pushed ahead with plans to isolate Qatar in an unprecedented escalation designed to punish one of the region's financial superpowers for its support of Islamist groups & ties with Iran. Qatari stocks plunged the most since 2009 after Saudi Arabia, Bahrain, the UAE & Egypt said they will halt air, sea & land travel to & from the Gulf Cooperation Council member. Saudi Arabia immediately banned Qatari planes from landing in the kingdom & said it will prohibit them from using Saudi air space as of tomorrow. The crisis pits some of the world's richest nations in a power struggle over regional dominance. Their target is a country with a population smaller than Houston, but with a sovereign wealth fund holding stakes in global companies. It's also a home to the forward headquarters of CENTCOM, the US military's central command in the region. While this escalation is unlikely to affect energy exports from the Gulf, it threatens to have far-reaching effects on Qatar & raises the political risk for the Middle East, a region grappling with wars from Syria to Yemen. Sec of State Rex Tillerson said the US stands ready to help defuse the tension.
A survey of business economists shows that forecasts for US economic growth are coming in slightly lower after a weak Q1. The National Association for Business Economists says it's expecting GDP growth of 2.2% this year & 2.4% in 2018. Those forecasts are down 0.1 percentage points from a survey in Mar. The survey is based on responses from 52 professional forecasters. GDP, the broadest gauge of the economy, expanded in Q1 at a 1.2% annual rate, better than initially forecast, but still weak. Unseasonably warm weather is one reason for the slow growth, since it limited spending on utilities.
US worker productivity was flat in Q1, an upward revision from the previous estimate, but still another sign of sluggishness during the 8-year old expansion. Nonfarm business productivity, measured as the goods & services produced by American workers per hour, was unchanged in Q1, the Labor Dept said, matching expectations. The gov agency had earlier estimated that productivity fell at a 0.6%% rate in Q1. Compared with a year earlier, productivity rose 1.2% in Q1, matching the average annual rate of growth over the past decade, but well below the 2.6% growth rate seen in the early 2000s. Unit labor costs at nonfarm businesses rose at a 2.2% annual rate in Q1, revised down from an initial estimate of 3%. The forecast was for a 2.4% revised pace. The changes productivity are a critical element in determining the rate of growth for worker pay, consumer prices & the economy as a whole. The robust efficiency gains of the late 1990s & early 2000s, when US firms adopted new advances in information technology, have faded & productivity growth has downshifted dramatically over the past decade. Weaker productivity is a significant factor that's held back worker wages. Annual wage gains have stayed stuck near 2.5% since late 2015, even though the unemployment rate had fallen to the lowest level in 16 years in May. Weak productivity gains can put pressure on business profits & makes it difficult for employers to justify wage increases.
US productivity flat in first quarter
For a change in pace, growing uncertainties are not in DC but involve the Arab countries in the Mideast. Stocks don't know what to do, but doubters are buying gold once again. Gold is at its highest levels since the presidential election. Meanwhile Dow is at 21.2K, up nearly 4K. That disconnect can not last & stocks are looking at more dark clouds than gold. Time will tell which sees major selling first.
Dow Jones Industrials