Dow slid back 15, decliners over advancers almost 3-1 & NAZ lost 13. The MLP index dropped 5+ to 280 (lowest since early 2016) & the REIT index was fractionally lower to the 353s. Junk bond funds were mixed & Treasuries had modest gains. Oil sold off again (more below) & gold dipped lower to 1244.
AMJ (Alerian MLP Index tracking fund)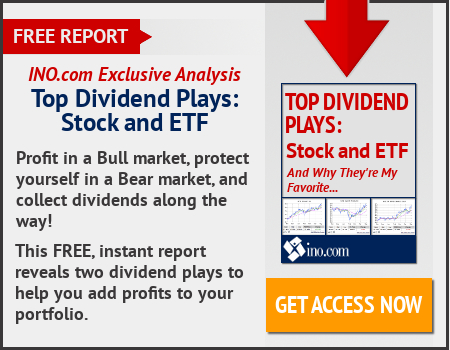 Oil dropped to the lowest in 7 months amid a revival in output from Libya & rising volumes of fuel held in floating storage. Futures lost almost 3% after falling 1.2 % yesterday. Libya is pumping the most crude in 4 years after at least 2 fields resumed production. The amount of oil stored in tankers reached a 2017 high of 112M barrels earlier this month. Oil has slipped below $45 a barrel as supplies in the US remain plentiful & drillers continue to add rigs, raising concerns output cuts by OPEC & allies including Russia won't succeed in draining bloated stockpiles. Traders are storing more crude at sea amid swelling production in the Atlantic region, a sign the market is far from rebalancing. West Texas Intermediate for Jul delivery, which expires today, was down $1.14 to $43.06 a barrel, the lowest since Nov 14. Total volume traded was about 80% above the 100-day average. The more-active Aug contract fell $1.09 to $43.34. US inventories probably shrank by 1.2M barrels last week & crude stockpiles remain more than 100M barrels above the 5-year average, according to data from the EIA. American production climbed to 9.33M barrels a day thru Jun 9, near the highest since August 2015.
Oil Drops to Seven-Month Low as Libya Adds to Persistent Surplus
2 main actors in the Rep tax reform debate vowed to complete an overhaul of the federal tax code in 2017, despite party infighting & political distractions from alleged Russian meddling in the 2016 election. In a speech to US manufacturers that was released by his office, House Speaker Paul Ryan said Pres Trump & the Rep-controlled Congress cannot afford to let the opportunity for tax reform slip this year. "We are going to get this done in 2017. We need to get this done in 2017," Ryan said in the speech to be delivered this PM to the National Association of Manufacturers, a powerful DC lobby group. "Transformational tax reform can be done, and we are moving forward. Full speed ahead," he added. The Trump administration & congressional Reps face mounting pressure from businesses & voters to succeed on tax reform, a top campaign pledge. It was not clear whether Reps can overcome infighting over healthcare legislation & gov spending to move forward on tax reform. Treasury Sec Steve Mnuchin echoed Ryan's remarks on TV: "The focus is lower rates. What comes with that is reform, which is broadening the base, making sure that we cut lots of special interest deductions, simplifying the tax code." In his speech, Ryan is expected to emphasize the importance of permanent reforms, reject the notion that legislation should do little more than reduce tax rates & make a case for mechanisms to prevent US corps from moving income, assets & jobs overseas.
Boston Fed Pres Eric Rosengren said that low interest rates do pose financial stability concerns that central bankers & the private sector must take seriously. Rosengren said lower rates may be a more permanent feature on the economic landscape because they reflect broad population trends. As a result, financial firms, such as insurance companies, "will need to factor in the possibility of lower rates, particularly during economic downturns and flatter yield curves." For their part, central bankers must understand that financial stability concerns "have implications for monetary policy responsiveness to negative shocks." And supervisory policies also need to factor in greater macroeconomic risk, he added.
Fed's Rosengren Says Low Interest Rates Do Raise Financial Stability
Concerns
These tough times for the stock market aren't all that tough. The Dow is off only a tad from yesterday's record & NAZ remains close to its recent record. The very gloomy market for oil is a drag on the stock market. The bulls keep looking past the mess in DC, hoping new legislation that will be more business friendly. Talks about tax reform are encouraging to them.
Dow Jones Industrials