Dow jumped up 144 to another record (closing at the highs), advancers over decliners better than 3-2 & NAZ gained 87. The MLP index fell 2+ to the 285s (another yearly low) & the REIT index was fractionally higher in the 354s. Junk bond funds inched up & Treasuries were sold. Oil finished lower & gold dropped (more on both below).
AMJ (Alerian MLP Index tracking fund)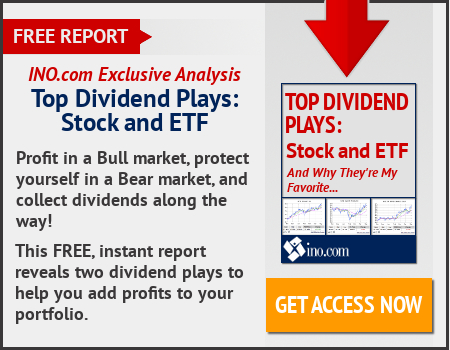 Tech leaders from America's biggest companies arrived at the White House to meet with Pres Trump, to discuss innovative ways to streamline gov services, trim regulations & cut federal costs. "Government … has relied too long on past practices as automatic justification of their continuation," senior advisor Jared Kushner said. To illustrate his point, he noted the Dept of Defense still uses of 8" floppy disks while many agencies are still complying with guidance issued during Y2K. This is the first meeting of the American Technology Council, which was created by the pres in May with the specific aim of modernizing gov communication & infrastructure in order to improve the efficiency of the federal bureaucracy. The group will break out into 10 different working sessions to discuss everything from cyber security to cloud computing & immigration reform. During a conference call Fri, White House officials said they saw an "economic opportunity" to cut $1T in technology related costs over the next decade by improving IT. This comes as the White House looks to reduce gov spending across all sectors & federal agencies. The Dept of Veteran's Affairs will be another big focus for the group of tech leaders, Kushner said, claiming tech improvements can improve the lives of veterans who "deserve better." "The VA has 532 forms on vets.gov, the majority of which are not accessible by modern browsers. Most services still use paper forms, including 90 percent of health care applications and 86 percent of claims," Kushner said. One controversial issue that to be debated is the H-1B visa program, which is of high importance to the Silicon Valley greats. The program allows the gov to temporarily admit skilled foreign workers in specialty occupations, & many of them are employed by tech companies. The Trump administration has said that US businesses are abusing this program at the expense of qualified American workers who are seeking employment opportunities. The pres signed an executive order in Apr directing federal agencies to review & propose changes to the program.
Gold prices finished firmly lower, as the $ strengthened & investors favored assets perceived as risky, including stocks, over safe haven investments. Aug gold finished off $9.80 (0.8%) to settle at $1246. The precious yellow metal has closed down in 7 of the past 9 trading sessions & has been pressured down by a trio of factors: The Federal Reserve's efforts to normalize US interest rates, a climb in the Dow & S&P 500 indices to records, as well as a rising $. All of those factors have combined to weigh on gold, which is priced in $s, doesn't offer a yield & tends to underperform when appetite for riskier assets is strong, detracting from demand for safe haven investments like gold & U.S. Treasuries .
Oil prices were lower after diving 13% since late May as rising production in the US, Libya & Nigeria have foiled an OPEC-led effort to support the market by cutting production. US crude for Jul was down 9¢ (0.2%) at $44.65 per barrel the day before the Jul contract expires. OPEC supplies jumped in May as output recovered in Libya & also Nigeria, 2 countries exempt from the production cut agreement. A steady rise in US crude production has also fed the global crude glut. Data on Fri showed a record 22nd consecutive week of increases in the number of US oil rigs, bringing the count to 747, the most since Apr 2015. Libya's oil production has risen more than 50K bpd to 885K bpd after the state oil company settled a dispute with Germany's Wintershall, a Libyan oil source said. There are also indicators that demand growth is stalling in Asia, the world's biggest oil-consuming region, even though China increased the 2017 oil import quotas for its refineries. Japan's customs-cleared crude imports fell 13.5% in May from a year earlier & India took in 4.2% less crude in May than the year before. Saudi Arabia's crude exports in Apr fell to 7M bpd, official data showed. Saudi Energy Minister Khalid al-Falih said the oil market needed time to rebalance.
NY Fed Pres William Dudley said that the economy is in pretty good shape & he is not paying much attention to signals of concern from bond market, according to news reports. In a roundtable discussion, Dudley said the economic outlook was "pretty good." He said he wasn't taking too much of a signal from low bond yields. US yields are relatively high compared with Japan & Europe, he noted. The bond market is pricing in much fewer rate hikes over the next 2 years than the 4 moves the Fed has penciled in. Dudley said the Fed has to keep raising interest rates to avoid having to move so rapidly in the future that the tightening might cause a recession.
Traders are warmly embracing risk by buying stocks. Even tech stocks bounced back today. The Dow has advanced more than 3K since the election even though DC remains dysfunctions, struggling to pass any legislation. Trump has shown he wants to reduce gov spending, seeking help from major corp execs (shown today). What's there to say? However the dark clouds of lethargy are not going away. A new version of healthcare & tax reform with simplification seem to be long way off. Lesser legislation is more distant. The bulls are not bothered & the next stop for the Dow will be 22K, not far away. That assumes there are no unpleasant surprises during the summer.
Dow Jones Industrials