Dow went up 13, advancers over decliners 5-4 but NAZ fell 17. The MLP index rose 1+ to the 291s & the REIT index was fractionally higher in the 356s. Junk bond funds were little changed & Treasuries declined in price. Oil climbed to 44 & gold added 2.
AMJ (Alerian MLP Index tracking fund)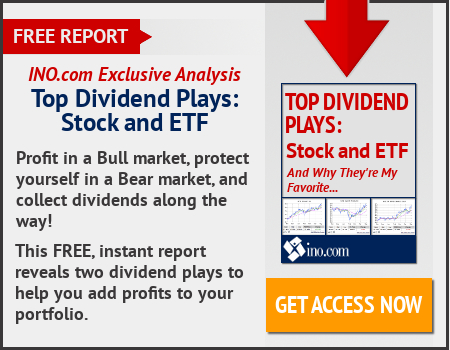 The IMF cut its outlook for the US economy, removing assumptions of Pres Trump's plans to cut taxes & boost infrastructure spending to spur growth. The IMF reduced its forecast for growth this year to 2.1%, from 2.3% in the fund's Apr update to its world economic outlook. The fund also cut its projection for growth next year to 2.1%, from 2.5% in Apr. The economy will probably have a hard time hitting Trump's target of 3% annual growth as it's faced with problems ranging from an aging population to low productivity growth, & with a labor market already back at full employment. Given broad uncertainty on policy, "we have removed the assumed fiscal stimulus from our forecast," the IMF said. The assessment casts doubt over a more optimistic forecast in the White House budget proposal, which projects growth will accelerate to 3% by 2020 & keep up that pace for 7 more years. Even with an "ideal constellation of pro-growth policies, the potential growth dividend is likely to be less than that projected in the budget and will take longer to materialize," the IMF said. "The U.S. is effectively at full employment," the lender said. "For policy changes to be successful in achieving sustained, higher growth they would need to raise the U.S. potential growth path." Growth surges on the scale Trump is predicting have been rare in the US & abroad, according to the IMF, which says there are only a few cases of such leaps among advanced economies since the 1980s. Those episodes mostly took place in the mid- to late-1990s, when global demand was strong, & many of the cases came when economies were recovering from recessions. The only time the US economy accelerated at such a pace came in the early 1980s, when it was recovering from a deep recession. The IMF notes the US is enjoying its 3rd-longest expansion since 1850, with "persistently strong" job growth. Growth should slip to 1.9% in 2019 & 1.8% in 2020.
IMF Cuts U.S. Outlook, Calls Trump's Growth Target Unlikely
Consumers are still plenty confident in the U.S. economy, although they don't expect growth to accelerate anytime soon.
The Conference Board siad its consumer confidence index
rose to 118.9 last month from 117.6, The increase in Jun exceeded the 116 forecast.
The "present" situation index, which tracks how consumers view the current health of the economy, rose to a nearly 16-year high of 146.3 from 140.6.
Just 3 months earlier the full index hit the highest level since 2001.
Yet consumers do not think the economy will be much different 6 month from now, according to the board's expectations index. It fell to 100.6 from 102.3.
"Overall, consumers anticipate the economy will continue expanding in the months ahead, but they do not foresee the pace of growth accelerating," said Lynn Franco, director of economic indicators at the board.
With US exports of oil & natural gas surging, Pres Trump says the US is on the brink of becoming a net exporter of oil, gas & other resources. The White House is launching its "energy week" with a series of events focused on jobs & boosting US global influence. The events follow similar policy-themed weeks on infrastructure & jobs. Energy Sec Rick Perry said the Trump administration is confident officials can "pave the path toward U.S. energy dominance" by exporting oil, gas & coal to markets around the world, & promoting nuclear energy & even renewables such as wind & solar power. "For years, Washington stood in the way of our energy dominance. That changes now," Perry said. "We are now looking to help, not hinder, energy producers and job creators." The focus on energy began at a meeting between Trump & India's Prime Minister Narendra Modi, with natural gas exports part of the discussion. Trump is expected to talk energy tomorrow with governors & tribal leaders, & he will deliver a speech Thurs at the Energy Dept. US oil & gas production have boomed in recent years, primarily because of improved drilling techniques such as fracking that have opened up production in areas previously out of reach of drillers. Despite Trump's withdrawal from the global Paris climate accord, Perry said the US remains committed to reducing greenhouse gas emissions that contribute to global warming. "Instead of preaching about clean energy, this administration will act upon it," Perry said, calling nuclear power a key element to fight climate change.
This is another quiet day in the stock market ahead of the holiday. The Senate is very busy trying to patch together a healthcare bill & Trump is promoting his agenda on energy week. Google (GOOG) was hit with a whopper $2.7B fine by the EU which is dragging down all tech stocks. But Dow is hanging in there, essentially at record levels. Consumer data for Jun was a big plus
Dow Jones Industrials