Dow fell 29, decliners over advancers 4-3 & NAZ lost 56. The MLP index added 2+ to the 297s. & the REIT index dropped 2+ to the 351s. Junk bond funds retreated & Treasuries were sold. Oil rose & gold drifted lower.
AMJ (Alerian MLP Index tracking fund)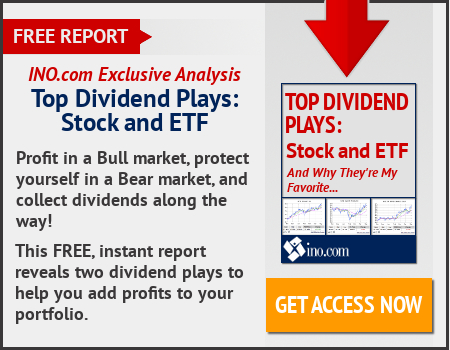 The US economy got off to a lackluster start during the first 3 months of 2017, though it had a bit more momentum than earlier estimates indicated. The Commerce Dept says GDP, the broadest measure of economic health, grew at an annual rate of 1.4% in Q1, better than a previous estimate of 1.2%. The upgrade reflects new-found strength in consumer spending & exports. The result is weaker than 2.1% growth Q4 & matches the growth rate recorded in Q2-2016. still well below Pres Trump's ambitious growth targets. Analysts expect growth to accelerate in Q2, fueled by solid hiring and an uptick in consumer spending.
US economic growth in 1Q upgraded to ho-hum 1.4%
The US labor market is still signaling progress even with an increase in filings for unemployment benefits last week, according to the Labor Dept.
Jobless claims rose by 2K to 244K (forecast was 240K); remain near 227K level in Feb, lowest since 1973.
Continuing claims were up 6K to 1.948M. The 4
-week average of initial claims, a less-volatile measure than the weekly figure, decreased to 242K from 245K in prior week.
A shortage of qualified workers is making employers reluctant to let go of the people they already have, keeping the underlying trend in jobless claims near the lowest level in more than 4 decades. While weekly data can be volatile, other recent reports such as monthly hiring & job openings show demand for labor remains solid. That's among reasons why consumer spending & economic growth are projected to rebound this quarter after a relatively weak start to the year.
Unemployment rate among people eligible for benefits was unchanged at 1.4%.
Jobless Claims Tick Up as U.S. Labor Market Remains Tight
German inflation unexpectedly accelerated in Jun, offering some respite to ECB officials pondering an exit from unconventional stimulus. The rate rose to 1.5% from 1.4% the Federal Statistics Office said. The forecast called for a drop to 1.3%. Prices rose 0.2% from May. Faster-than-anticipated inflation in Europe;s largest economy -- although still below the ECB's 2% goal -- comes as good news for policy makers investigating why the region's increasingly robust & broad-based recovery has left only little marks on wages & consumer prices. The central bank has started to discuss unwinding its €2.3T ($2.6T) quantitative-easing program, with Pres Mario Draghi arguing there's room to adjust instruments without tightening monetary conditions. Euro-area consumer price growth probably decelerated to 1.2% this month from 1.4% in May. Spain's inflation rate fell less than expected, while a drop in Italy's was worse than predicted.
Bank stocks are doing well after the Fed gave them a passing grade so they will be able to increase divs & buy treasury shares. But tech stocks are being sold once again. These stocks have been under pressure for 3 weeks. NAZ is off 2% from its peak, not an encouraging sign for the rest of the stock market. Dow continues just under its record highs (shown below).
Dow Jones Industrials