Dow dropped 36 (but off the lows), decliners slightly ahead of advancers & NAZ lost 32. The MLP index fell 1 to the 294s & the REIT index added 1+ to the 351s. Junk bond funds were mixed & Treasuries remained weak. Oil went higher & gold slid back again (more on both below).
AMJ (Alerian MLP Index tracking fund)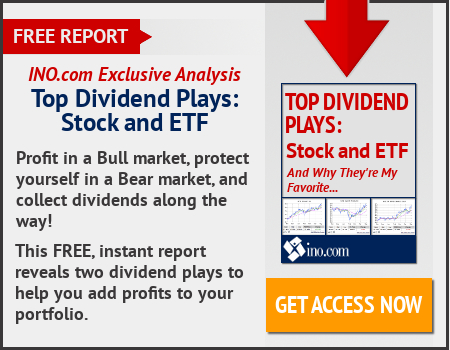 Optimism surrounding the economic boost from Pres Trump's stimulus package is fading, at least according to one measure. None of the 44 economists in a recent survey reported boosting economic growth projections in the past month based on assumptions that the White House will achieve its policy promises, compared to 31% in Mar when the question was first asked. Further, while a majority of respondents, 73%, said the last month's movement or lack thereof on the policy front had no impact on their growth forecasts, 27% said diminished enthusiasm for new policies prompted them to trim those projections. That's almost twice the share reported when the question was first posed in Mar. A combination of understaffed gov agencies & a Congress that is slow to move on the policy wishes of the new administration mean that optimism around any economic boost from additional fiscal policy has faded. Surveys in the coming months should provide a cleaner test of whether economists are responding further to DC movements or gridlock by revising growth, for better or worse.
Trump Bump in U.S. Growth Forecasts Finds Its Limits
The US budget deficit rose to $88.4B in May from $53B a year earlier, as gov spending in areas such as Medicaid & defense rose at a faster pace than revenue. The Treasury Dept says gov receipts from individual & corp taxes rose 7% last month from May 2016 to $240B. Meanwhile, spending leapt 19% to $329B. Tax revenue is rising, but at a slower pace than in previous years & by less than the Congressional Budget Office has forecast. That partly reflects slower growth in the economy & hiring. With the unemployment rate low, fewer workers are available to take open jobs. The deficit has increased to $433B in the first 8 months of the budget year from $405B last year.
Gold prices settled lower for a 4th session in a row ahead of a Federal Reserve meeting that's expected to end Wed with an increase in interest rates. Aug gold fell $2.50 (0.2%) to settle at $1268 an ounce.
Oil edged up less than 1% on signs of inventory declines in the US & news that Saudi Arabia will limit volumes of crude to some Asian buyers in Jul & deepen cuts to the US. Saudi Arabia, the world's top oil exporter, will cut crude allocations to Asia in Jul to about 300K barrels per day (bpd), deeper than in Jun. One source said volumes to the US would be cut by about 35% in Jul. Data is estimated for a draw of more than 1.8M barrels at the Cushing, Oklahoma delivery point for US crude futures last week added to the bullish sentiment. West Texas Intermediate (WTI) crude futures gained 30¢ (0.7% to $46.13, after peaking at $46.71. Prices plunged about 5% last week after data from the Dept of Energy showed a surprise increase in stockpiles. Some traders & analysts said the rise looked technical in nature, after WTI rallied & encouraged a similar move in the Brent market. But they said the move might prove fleeting. Traders also noted the price rise came as data showed speculative traders had increased their investment in crude futures by taking on large volumes of long positions. While financial traders have confidence in rising prices, the physical market remains under pressure, especially due to a rise in US drilling & output.
Oil rises on signs of U.S. inventory declines, lower Saudi exports
Labor Sec Alexander Acosta detailed the Trump administration's plan to bridge the labor gap, to connect job seekers with execs looking to fill 6M open positions in the country through expanded "high quality" apprenticeship programs. "Our program will be geared toward all industries and all jobs. The point here is to foster private-private partnerships between industry and educational institutions … so that when [students leave the program] they have the skills necessary to enter the workforce," Acosta said. Acosta noted that graduates of vocational schools are more in-demand than traditional college graduates. "[Apprentices have an] average starting salary of about $60,000 per year. Nine out of 10 are employed upon completion of the programs. Both the starting salary and the employment rate are higher than that of traditional college graduates," he said, adding they aren't burdened by crippling student loan debt either. Right now, the labor secretary said only 3% of the American workforce are apprenticeship graduates. The White House has been working to expand this number by hosting business roundtables with execs & Ivanka Trump has personally conducted meetings with CEOs across the country. Acosta said CEOs are open to the idea because they are having trouble finding employees with the right skill sets to fill certain positions. "Every CEO that I have spoken with has made a personal commitment to pursuing these [programs]. The CEOs are excited. I attended a business roundtable event around this and … the CEOs are looking forward to it because the CEOs want a skilled workforce … and they recognize Americans want to work, we just need to marry up the desire to work with the workforce skills," Acosta added.
Selling in tech shares was less severe that on Fri & there was some buying into the close which limited losses. However, declining prices do not make for happy investors. Much of the selling was in the big name, sexy tech stocks. Trump is pushing forward on his economic agenda which may get attention on Thurs (after Sessions tomorrow & Janet's rate hike on Wed). As mentioned above, the sluggish pace of getting anything done in DC is haunting the stock market. The question becomes, when will the bulls lose their patience?
Dow Jones Industrials