Dow lost 2, advancers over decliners almost 2-1 & NAZ added 28. The MLP index advanced 6+ to the 385s following recent selling & the REIT index was up 1+ to the 354s. Junk bond funds were mixed & Treasuries inched higher. Oil rose & gold gained 7.
AMJ (Alerian MLP Index tracking fund)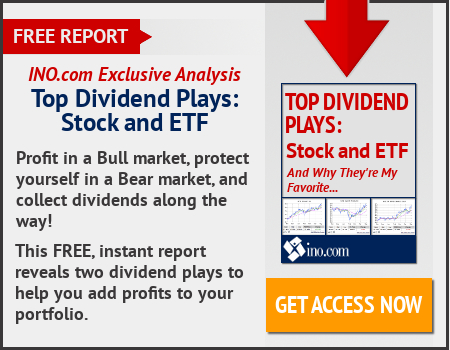 US stocks were higher, helped by gains in technology stocks & a rebound in oil prices. A rise in large-cap technology stocks pushed up the S&P 500 information technology sector 0.82%. Tech stocks had sold off sharply in the past 2 weeks on concerns over stretched valuations. Oil prices climbed about 1%, edging up from 10-month lows, but remained on course for its biggest H1 decline since the late 1990s as production cuts have failed to reduce oversupply. The S&P 500 energy index, down 15% so far this year, is on track to post its worst weekly decline in about 18 months. Sliding oil prices have added to concerns about the inflation outlook, which along with a flattening yield curve, could pose a challenge for the Federal Reserve to decide whether the economy was ready for another interest rate hike this year. The Fed should wait on any further rate increases until it is clear inflation is reliably heading to the central bank's 2% target, St. Louis Fed Pres James Bullard said.
U.S. stocks rise on tech gains, oil rebound
Pres Trump signed a bill into law that aims to hold employees at the Dept of Veterans Affairs more accountable by providing whistleblower protections & making it easier to fire individuals for misconduct. "Since my first day in office, we've taken one action after another to ensure our veterans and make sure – we have to make sure – that they get world-class care, and the kind of care that they've been promised by so many different people for so many years," Pres said at the White House. The law, called the Dept of Veterans Affairs Accountability & Whistleblower Protection Act, makes the process by which VA Secretary David Shulkin can fire an employee simpler by affording him more authority to get rid of employees & shortening the review process for said firing. The law also shortens the review period for new hires & offers protections to employees who complain about wrongdoing within the agency. "We want all of American veterans, all of them, every one of them, to experience, and to at least have the opportunity to experience that same gratitude every time they walk in to the V.A. That's what today is all about, keeping our promises to those who have kept us free, kept us happy, saved our lives, and saved our families," the pres said. Trump promised during the campaign to dismiss VA workers "who let our veterans down." Trump says the law, which received support from lawmakers on both sides of the aisle, represents one of the biggest reforms to the VA in a generation or more. He promised future steps to transform the VA "until the job is done."
Oil futures edged higher with a lift from a weaker $ but was down for a 5th week in a row & close to a 10-month low as OPEC-led production cuts have failed to substantially reduce a global crude glut. West Texas Intermediate crude was up 11¢ (0.3%) $42.85 per barrel. Prices pared earlier gains after oil services firm Baker Hughes released its report showing US drillers added 11 oil rigs this week, the biggest increase in 3 weeks. WTI's decline, for a 5th week in a row, is the longest slump for the front-month contracts since Aug 2015. Oil prices remain down about 20% this year despite an effort led by OPEC to cut production 1.8M barrels per day (bpd), putting the market on course for its biggest H1 percentage fall since the late 1990s, when rising output & the Asian financial crisis led to sharp losses.OPEC-led efforts to reduce production and end the oil glut have been frustrated by soaring output from the United States and OPEC members Libya and Nigeria, which are exempt from the cuts. Thanks to shale drillers, US oil production has risen more than 10% in the past year to 9.35M bpd, close to the level of top exporter Saudi Arabia.
Oil creeps up from 10-month low, down nearly 4 percent on week
Struggling department-store retailer Sears said it will shutter another 20 stores, including 18 Sears stores & 2 Kmart locations, by mid-Sep, as it continues to respond to an industry-wide shift in consumer shopping habits that's hitting traditional retailers particularly hard. The move puts Sears' total store-closure count so far this year at more than 260, leaving it with 1100 locations. The company said it understands customers may be disappointed when stores close, but encouraged them to look to the Shop Your Way membership platform as well as website and mobile apps. The liquidation process for the newly-announced closures is set to begin by the end of the month. The company said earlier this month its restructuring efforts, which include store consolidation, a reduction in head count, & the recent sale of its Craftsman brand, have resulted in about $1B in annualized cost savings & allowed it to pay down roughly $418M in outstanding loans. Sears' increased focus on returning to profitability comes after a Mar filing in which the company said "substantial doubt exists" about its ability to survive. CEO Eddie Lampert has vowed to "fight like hell" in what he calls one of the most challenging periods for brick-and-mortar retailers. The stock went up 13¢. If you would like to learn more about SHLD, click on this link:
club.ino.com/trend/analysis/stock/SHLD?a_aid=CD3289&a_bid=6ae5b6f7
Sears Holdings (SHLD)
Stocks had a flattish kind of week, although tech recovered from recent selling. Summer has officially arrived, a time for testing the post election rally. Congress looks like it wants to get work done, but partisan feelings will not heal quickly. Healthcare legislation & tax reform will be needed to continue this rally. Dow is still up 3K since Trump was elected.
Dow Jones Industrials