Dow fell 47 (above the lows at the opening), decliners over advancers 3-1 & NAZ retreated 28. The MLP index lost 1+ to the 328s & the REIT index gave back 1+ to the 347s. Junk bond funds wee even to a little lower & Treasuries crawled higher. Oil gave back pennies in the 53s & gold rebounded as stocks were sold.
AMJ (Alerian MLP Index tracking fund)
Light Sweet Crude Oil Futures,A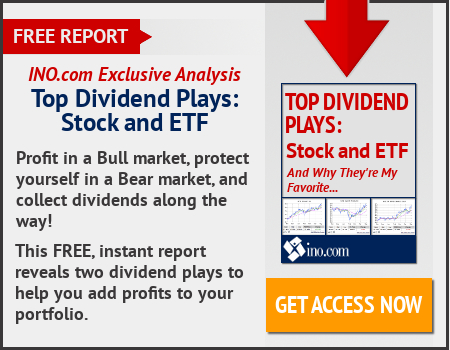 Greece's economy shrank 1.2% in Q4, 3 times as much as initially estimated & the most since the country closed its banks for 3 weeks & introduced capital controls in 2015. The revision means GDP shrank 0.1% last year, dealing a blow to Prime Minister Alexis Tsipras's claims that the recovery has begun. As if anticipating this huge change, the IMF said last month that frequent & large revisions in Greek GDP data complicate analysis of the economy.
Greek GDP Revision Shows Slump at Worst in Five Quarters
Premier Li Keqiang struck an upbeat note on China's slowing expansion & rising debt Sun even as he flagged the specter of "graver" internal & external challenges ahead. Systemic risk is under control & economic fundamentals remain sound enough for the gov to set a 2017 growth target of "around 6.5%, or higher if possible," Li said to the annual National People's Congress. Economists project 6.5% expansion this year. Li warned of profound changes in the intl political & economic landscape with rising protectionism & deglobalization & said policy makers must be fully alert to building domestic risks from shadow banking to bond defaults & internet finance. Challenges include a faster pace of US interest rate hikes pressuring capital outflows & the yuan, & the risk of trade friction with the US economy should Trump follow thru on campaign pledges to take a tough stance. He also cited mounting downward pressures on growth & serious challenges from excess industrial capacity, an overhang of housing inventory in small cities & environmental degradation. Focus is shifting to ensuring stability before a twice-a-decade leadership transition later this year. Communist Party leaders repeatedly emphasize the need to maintain control before the conclave. Li reiterated that maintaining stability is crucial & noted that commercial banks have high capital adequacy ratios & provision coverage. Restructuring the economy away from investment-led growth remains a formidable task that's at a critical stage, Li said. Policy makers will further cut excess capacity in steel & coal, & target policies to reduce an oversupply of housing in smaller cities, he said, adding that regional growth prospects are diverging & the fiscal imbalance is becoming great. "Like the struggle from chrysalis to butterfly, this process of transformation and upgrading is filled with promise but also accompanied by great pain," Li added. "It is urgent, formidable, and complicated. We should press forward with courage and get the job done." The report also reiterated prior pledges that monetary policy will be "prudent and neutral." China lowered some economic targets & left others unchanged: M2 money supply growth forecast was lowered to about 12% from 13%. Retail sales growth goal was reduced to 10% from 11%. Fixed-asset investment growth estimate cut to about 9% from around 10.5%. Consumer price index forecast unchanged at 3% increase.
China's Li Walks Knife Edge on Growth as 'Graver' Risks Loom
General Motors agreed to sell its European business Opel for €2.2B ($2.33B), as the US's biggest auto maker withdraws from a region where it hasn't made money for almost 2 decades. Peugeot will pay €1.3B for GM's Opel & Vauxhall brands. GM's financial operations will be jointly acquired by Peugeot & BNP Paribas for about €900M. As part of the deal, GM will also get warrants to purchase 4.2% of Peugeot's capital. These options can be exercised starting 5 years after the issue date so GM won't become a shareholder in the French company immediately. Unloading Opel which sells about 1M vehicles a year in Europe, will knock GM's global volume down 10% & indicates CEO Mary Barra has shelved any plans to re-enter the running for the crown as the world's largest car maker. While it will lose volume, GM will get an immediate boost to its profit margin as Opel has failed to turn a profit since 1999 & has lost on average about $1B a year since then. Detroit rivals have returned to the black in Europe recently. The stock slid back 30¢. If you would like to learn more about GM, click on this link:
club.ino.com/trend/analysis/stock/GM?a_aid=CD3289&a_bid=6ae5b6f7
General Motors (GM)
In spite of the negative headlines coming out of DC, markets are holding up fairly well. The intl scene may be getting more attention with the important economy of China forecast to slow its rate of growth. Additionally, the dark cloud of a rate hike by the Fed next week is starting to sink in on traders. But the chart below shows Dow holding its own, slightly under its record reached last week..
Dow Jones Industrials