Dow rebounded 11, decliners over advancers better than 3-2 & NAZ added 8. The MLP index was off 1+ to the 328s & the REIT index lost 1 to the 346s. Junk bond funds drifted lower & Treasuries were weak. Oil rose in the 53s & gold declined to 1218.
AMJ (Alerian MLP Index tracking fund)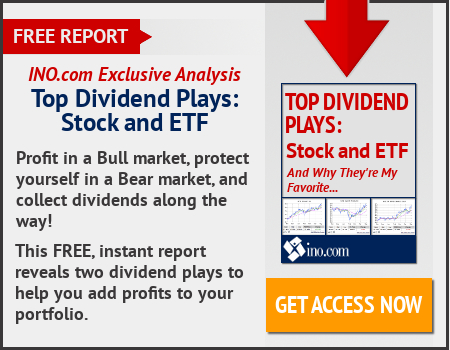 The global economy may not be strong enough to withstand risks from increased trade barriers, overblown stock markets or potential currency volatility, according to the Organisation for Economic Cooperation & Development. While forecasting a pickup in growth this year & next, it said the pace is still too slow & warned there's much that could derail it. The OECD expects
global expansion
to reach 3.3% this year, up from 3% in 2016 & pick up again in 2018. But the pace will remain short of its average in the 2 decades before the financial crisis because of weak investment & productivity gains. "We have acceleration but I'm concerned about this really soft foundation to the recovery," OECD Chief Economist Catherine Mann said. "We still have this slow, sluggish productivity growth and persistent inequality. Put those together and it's hard to see the robust consumption and investment profile you need to really get things going." Though not named in the report, some of the concerns are related to the policies of Trump's administration, including his threats to
impose tariffs
on nations he deems to have an unfair advantage. The OECD also said there's a "disconnect" between equity valuations and the outlook for the real economy, with the market performance partly linked to anticipation of a Trump stimulus package.
OECD Sees Lots to Worry About in the Global Economic Outlook
Iran's crude-oil exports touched 3M barrels a day for the first time since the 1979 Islamic Revolution. That level, lasting just one day, was reached in the current Iranian month that began Feb 19, Oil Minister Bijan Namdar Zanganeh said. Iran's exports tumbled in 2011 as intl sanctions targeted its oil industry, cutting production. Since restrictions ended in Jan 2016, Iran has recovered quickly, raising output near pre-sanctions levels of about 4M barrels a day. It's targeting 5M a day by 2021 with the help of foreign investors, though none has yet signed a definitive contract. Its crude exports have averaged 2.45M barrels a day since Feb 19. The country in November won an exemption from output cuts agreed on by OPEC, saying it was still recovering from sanctions. Production exceeded 6M barrels a day in the 1970s, before the revolution drove away Western investors & prompted a long confrontation with the US.
The US had up its largest trade deficit in 5 years as a jump in merchandise imports in Jan exceeded a smaller gain in shipments overseas. The gap in goods & services trade increased 9.6% to $48.5B, matching the forecast, Commerce Dept data showed. Deterioration in Jan from the previous month reflected a 2.3% gain in imports, the most in 12 years & a 0.6% pickup in exports. Rising imports of consumer goods, capital equipment & motor vehicles reflect steady demand from American households & companies, with help from a stronger $. The wider deficit indicates trade, which subtracted 1.7% from Q4 growth, will weigh on the economy in early 2017. The shortfall for Dec was $44.3B. The data also showed the merchandise trade gap with China widened to $31.3B from $27.8B on an unadjusted basis. However, the trade deficit with Mexico narrowed to $3.9B, the smallest since Jul 2015. US shortfalls with those countries are a focus of the Trump administration. Trump said he wants to negotiate better terms with trading partners to trim the gap & boost economic growth.
The U.S. is seeking more "reciprocal" trade with other countries & trying to keep American production capacity out of foreign hands. The data showed imports increased to $241B, also the highest since Dec 2014, from $235B in the prior month. Imports of automobiles & parts climbed to a record, while petroleum products were the highest in 2 years. The value of imported capital equipment was the largest since Apr 2015. Exports increased to $192B, the highest since Dec 2014. The value of petroleum shipments overseas & automobiles picked up.
Trade Deficit in U.S. Widens to Largest in Almost Five Years
Price changes are modest today. There is a lot of news to digest out DC & traders don't know how to handle it all. Drugs stocks are being sold after Trump said he wants to see lower drug prices. Oil keeps going sideways around 54 although there are growing indications that supplies will be rising which has the potential for countries in OPEC to cheat (ship more oil). Meanwhile Dow remains very near record highs over 21K.
Dow Jones Industrials