Dow dropped 27 (going below 21K), decliners ahead of advancers 5-4 & NAZ lost 11. The MLP index was fractionally higher to 341 & the REIT index fell 2+ to the 348s. Junk bond funds were mixed & Treasuries lost more ground, taking the yield on the 10 year Treasury back over 2½%. Oil rose in the 52s & gold continued to see selling.
AMJ (Alerian MLP Index tracking fund)
Light Sweet Crude Oil Futures,A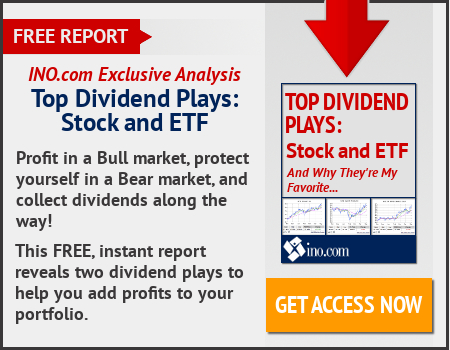 American service companies expanded in Feb the fastest rate since Oct 2015 amid stronger orders, signaling momentum in the economy's biggest sector. The Institute for Supply Management's non-manufacturing index, which covers almost 90% of the economy, increased to 57.6 from 56.5 in Jan (readings above 50 signal growth). The forecast called for the gauge to hold at the previous month's level. A measure of business activity climbed to the 2nd-highest level since 2005 & order growth quickened, the report showed. Combined with the ISM's latest reading on manufacturing, which grew at the fastest clip since Aug 2014, the services figures signal widespread optimism about the economy. The surveys also corroborate recent comments from Fed policy makers that progress in the economy warrants a paring of monetary accommodation. The central bankers are projected to raise the benchmark interest rate at their next meeting on Mar 14-15. NY Fed Pres William Dudley said the case for tightening had become "a lot more compelling" in recent months. "The risks to the outlook are now starting to tilt to the upside," he said. The group's business activity index, which parallels the ISM factory production gauge, jumped to 63.6 from 60.3, the 2nd-highest since 2005. A measure of orders climbed to 61.2, the strongest since Aug 2015, from 58.6 & the gauge of backlogs increased 4 points to 54, the largest monthly advance in 2 years. Exports also expanded, after shrinking in Jan. An index of services employment increased last month, showing companies also continued to add to headcounts. The latest ISM gauge of manufacturing increased by 1.7 points to 57.7 in Feb on the strongest reading for bookings in just over 3 years & the group's production gauge was the strongest since Mar 2011.
US retailers are coming off one of the worst Christmas-shopping seasons in recent memory & now they have to deal with Paul Ryan. The House Speaker is pushing a corp tax overhaul that would make imports more expensive, according to the retail industry. If that comes to pass, it would drastically cut into the already-thin profit margins of major chains that sell loads of foreign-made goods. "That's all they need," said Ken Perkins, pres of researcher Retail Metrics. "Things are already difficult." That's putting it mildly. Retailers are getting hammered on multiple fronts. States have been passing minimum-wage increases that are putting pressure on labor costs. Web players continue to take market share, leading to dramatic declines in visits to many malls. Shoppers also have shifted spending toward their homes & experiences while becoming better bargain hunters. Q4, which for retailers runs from Nov-Jan, was the 3rd time in 4 years that the industry earnings declined for that period. Not even the highest consumer confidence in more than a decade, rising incomes & a surging stock market could save retailers' Christmas. Ryan's tax plan, which includes the border-adjustment provision that has the retail industry so worried, is just a blueprint. Pres Trump hasn't said whether he supports the idea. Within the White House, there is division with a contingent led by top strategist Steve Bannon in favor & National Economic Council director Gary Cohn & Treasury Secretary Steve Mnuchin opposed.
Retailers Had a Dismal Christmas and Now Comes Ryan's Import Tax
Boeing, a Dow stock, has accepted slightly more than 1.5K voluntary layoffs from its machinists in the Seattle area, the union said, part of the jet maker's drive to cut costs thru job reductions & other measures. The reductions had been announced last year & workers had until Feb 1 to apply. "These are all voluntary, where people planned to retire or had other plans," said a spokeswoman for the International Association of Machinists & Aerospace Workers District 751. BA offered the buyouts to workers last year as part of an 8% workforce reduction at its commercial airplane business. The unit had about 75K workers at the end of Feb. The company said in Dec it would cut an as-yet-undetermined number of jobs in 2017. The stock fell 1.44. If you would like to learn more about BA, click on this link:
club.ino.com/trend/analysis/stock/BA?a_aid=CD3289&a_bid=6ae5b6f7
Boeing (BA)
Traders are waiting to hear what Janet has to say at a luncheon speech today. She should give more clues about what the Fed's intention to raise interest rates this year. Meanwhile stock traders are digesting recent gains in the stock market. Dow remains just inches away from setting another record, up more than an impressive 2½K since the election.
Dow Jones Industrials