Dow dropped 52, decliners over advancers 5-2 & NAZ lost 21. The MLP index fell 2+ to the 314s & the REIT index was fractionally lower in the 441s. Junk bond funds inched higher & Treasuries were purchased while stocks were being sold. Oil was off pennies in the 48s & gold climbed to 1240.
AMJ (Alerian MLP Index tracking fund)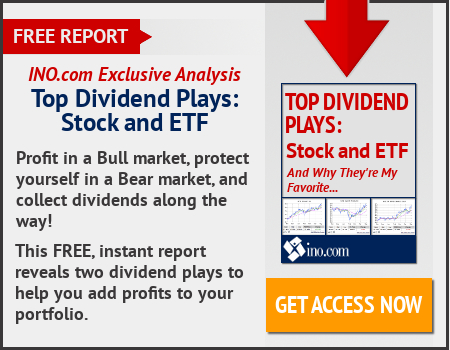 The scandal involving Wells Fargo (WFC)
that surfaced last year shows the US banking industry still has work to do on improving its culture, Federal Reserve Bank of NY pres William Dudley said.
"Like mortgage brokers in the early 2000s, it appears that job security depended almost exclusively on meeting targets, regardless of how those targets were met," he added. "There was a serious mismatch between the values Wells Fargo espoused and the incentives that Wells Fargo employed." Revelations that WFC employees may have opened more than 2M deposit & credit-card accounts without customer permission led to the resignation of former CEO John Stumpf, as well as the firing or demoting of other senior managers & changes to employee incentive systems. The bank also eliminated a system of sales targets that regulators said encouraged workers to create fake accounts.
"Investigations into what happened at Wells Fargo are continuing, so I will wait before drawing more definitive conclusions," Dudley said. "For now, though, it is sufficient to note the powerful role -- for good or for bad -- that incentives can play in an organization."
"Members of the industry must be good stewards and should seek to make progress on reforming culture in the near term," he added.
Speaking at a forum hosted by the UK Banking Standards Board in London, Dudley didn't discuss his outlook on economic conditions or monetary policy in his prepared remarks.
Apple, a Dow stock
unveiled an updated version of its iPad tablet with a brighter screen, available to order from Fri & with a $329 starting price (the lowest ever for a full-sized tablet from AAPL.
It also said its smaller iPhone SE model will be available in 32 & 128 GB versions, replacing the 16 GB & 64 GB models.
The hardware updates are incremental improvements that were announced without a major media event. The company is widely expected to unveil an update to its flagship iPhone this fall that might have new features such as wireless charging, 3-D facial recognition & a curved display.
The new iPad model starts at 32 GB of storage & replaces the iPad Air 2. It will be slightly less expensive than the smaller iPad Mini 4, which starts at $399 for a 128 GB model.
AAPL also announced a new app for creating videos & sharing them with friends on its iOS devices. The new feature, along with extra iMessage features released in recent years, pushes AAPL closer to competing with the features in rival social networking apps. The stock rose 1.06.
If you would like to learn more about AAPL, click on this link:
Apple (AAPL)
General Mills reported its 7th straight quarterly sales decline, hurt by weak demand for its yogurt & baking products, as the company discounted less amid pricing competition in the US. Net sales fell 5.2% to $3.79B in fiscal Q3, falling short of the estimate for $3.82B. The company has faced lackluster demand for its processed foods as consumer tastes shift toward fresh foods & items seen as healthier. It has been spending less on products such as Progresso & Pillsbury refrigerated dough by reducing promotions & has invested more in profitable businesses such as Cheerios cereal. EPS was 61¢ from to 59¢ a year earlier. Excluding one-time items, EPS was 72¢, beating the expectation by a penny.
The stock rose 24¢.
If you would like to learn more about GIS, click on this link:
club.ino.com/trend/analysis/stock/GIS?a_aid=CD3289&a_bid=6ae5b6f7
General Mills (GIS)
There is modest profit taking with little dramatic new news. The Dow chart below shows it has not been doing much this month. DC is becoming important. The fate of where ObamaCare is going will weigh on stock market. That's because the promised new tax code with lower taxes for consumers & corps will not happen until the Obamacare votes are finished. The Dow remains close to its record highs, still an impressive run since Trump's election.
Dow Jones Industrials