Dow inched up 2, advancers barely ahead of decliners & NAZ added 9. The MLP index was pennies lower, remaining above 330, & the REIT index lost 1+ to the 348s. Junk bonds funds continued weak & Treasuries were a tad lower. Oil rose in the 53s (more below) & gold clawed its way higher, up 2 to 1235.

AMJ (Alerian MLP Index tracking fund)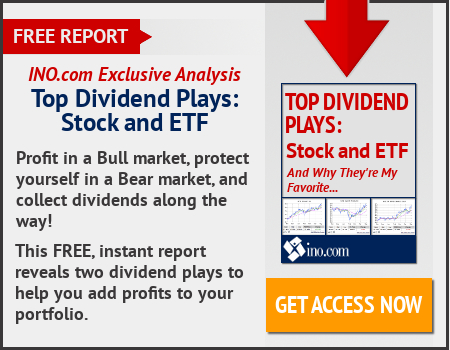 Fed Chair Janet Yellen capped a week of rising expectations about an imminent interest-rate increase by explicitly supporting a hike in mid-Mar if US economic progress persists. "At our meeting later this month, the Committee will evaluate whether employment and inflation are continuing to evolve in line with our expectations, in which case a further adjustment of the federal funds rate would likely be appropriate," Yellen said today. The Fed will announce whether it's raising rates on Mar 15. A Mar 10 employment report is the most significant data standing between officials & decision day, which is expected to show a solid 190K payrolls gain in Feb. The central bank will get a Consumer Price Index inflation reading Mar 15, but won't get another look at its preferred inflation index until Mar 31. Markets see a better than 90% chance of a rate hike this month, up from just 40% a week ago, after top Fed officials including NY Fed pres William Dudley & Governor Lael Brainard signaled they're willing to lift rates soon. Inflation & employment data have been meeting policy makers' expectations & growth abroad is either stable or slowly improving, clearing the way for gradual increases. "I currently see no evidence that the Federal Reserve has fallen behind the curve, and I therefore continue to have confidence in our judgment that a gradual removal of accommodation is likely to be appropriate," Yellen said today. However, "unless unanticipated developments adversely affect the economic outlook, the process of scaling back accommodation likely will not be as slow as it was during the past couple of years."
Yellen Says March Hike 'Likely Appropriate' If Progress Persists
China stocks fell & saw a streak of weekly gains end as investors awaited an annual parliament meeting that's likely to send more signals of painful reform than market-friendly stimulus. The blue-chip CSI300 index fell 0.2% to 3427 while the Shanghai Composite lost 0.4% to 3218. For the week, CSI300 was down 1.3%, while SSEC contracted 1.1%. For the CSI300, the weekly loss was the biggest since mid-Dec, showing the market's blue chip-led rally is losing steam. Blue-chips have outperformed small-caps on the back of economic recovery, as well as hopes that more fiscal stimulus will be unveiled at the meeting of China's National People's Congress (NPC) that starts Sun. However, evidence is building that China's leaders are expected to telegraph their willingness at NPC to let reforms overtake policy stimulus as their priority, due to concerns about financial instability. Today the stock market was not helped by a private survey showing activity in China's services sector expanded at the slowest pace in 4 months in Feb. Main sectors fell across the board, led by material & energy shares.
Oil prices surged as a weaker $ encouraged buying but investors remained cautious after Russian production figures showed weak compliance with a global deal to cut output. WTI futures rose 52¢ to $53.12 a barrel for a 1% gain. Oil has traded in a tight range all year. US crude's peak this year was $55.24 on the first trading day of 2017; its low was $50.71 later in Jan. Oil barely budged after a speech by Janet Yellen who suggested a rate increase would come on Mar 15. US drillers added rigs for the 7th straight week, Baker Hughes said. Rig counts rose by 7 rigs to bring the total to 609, most since Oct 2015. $ strength tends to pressure oil prices, as global trade in petroleum is conducted in $s. Oil's gains were capped by lingering concerns over compliance, by producers outside OPEC, with a global deal to rein in oversupply. Russia's Feb oil output was unchanged from Jan at 11.1M barrels per day (bpd), energy ministry data showed, with cuts from Oct 2016 levels remaining at 100K bpd, 1/3 of what Moscow pledged in its agreement with OPEC. US data also showed crude inventories in the world's biggest oil consumer rose for an 8th straight week to a record 520M barrels. Still, OPEC boosted already strong compliance with the group's 6-month deal to 94%, cutting output for a 2nd month in Feb. In a bid to maintain demand for its oil, world top exporter Saudi Arabia has cut the price for its Apr light crude deliveries to Asia.
Oil Rebounds from Recent Weakness, Remains Range Bound
Janet spoke & the markets listened. No great surprises. The economy is doing well & the forecast is for stronger growth. That means the Fed will increase rates shortly & more will be coming this year. Formerly, the stock market was not happy to see increases. Now the prospect of growth is viewed as a driver of higher stock prices & the end of low interest rates can be tolerated. However, gold remains relatively high. Those investors have negative thoughts about the economic future.
Dow Jones Industrials