Dow lost 6 after yesterday's steep decline, advancers just ahead of decliners & NAZ gained 27. The MLP index slid back a fraction to the 313s & the REIT index was up pennies above 340. Junk bond funds were up slightly & Treasuries rallied. Oil pared losses after the supply report (more below) & gold inched up 1 to 1247.
AMJ (Alerian MLP Index tracking fund)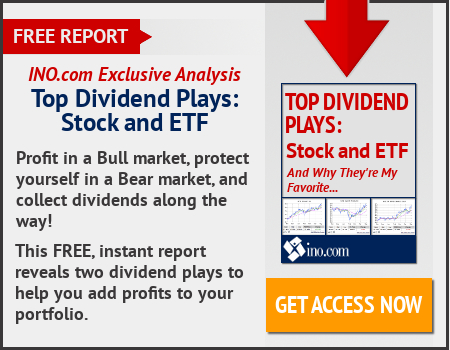 Starbucks, plans to create 240K new jobs around the world, including 68K in the US, along with other initiatives. The new jobs will come as the company opens 12K new cafes by fiscal 2021, 3.4K of those stores will be in the US. The company plans to hire 25K veterans & military spouses, after reaching a prior goal of hiring 10K. SBUX came under fire last month after Trump supporters started a campaign in response to the company's pledge to hire 10K refugees around the world. The company has now formally partnered with the UN refugee agency to reach candidates. After announcing gluten-free & vegan additions to its menu, the company also announced the launch of the Starbucks Mercato menu in more than 100 Chicago stores on Apr 11. The lunch menu will include salads & sandwiches to meet a variety of dietary needs with leftover items donated nightly to local food banks thru the Starbucks FoodShare program with Feed America. The My Starbucks Barista app, which allows voice & messaging ordering, is being rolled out to iOS users & the mobile order-&-pay platform is being expanded to Ford (F) cars equipped with Sync 3 technology later this year. This is CEO Howard Schultz's final annual meeting before moving to the exec chairman role. Kevin Johnson will succeed him on Apr 3, as previously announced. The stock went up 35¢. If you would like to learn more about SBUX, click on this link:
club.ino.com/trend/analysis/stock/SBUX?a_aid=CD3289&a_bid=6ae5b6f7
Starbucks (SBUX)
The US Energy Information Administration reported that domestic crude-oil supplies rose by 5M barrels for the latest week. That marked the 10th increase in 11 weeks. The American Petroleum Institute late yesterday reported a 4.5M-barrel climb, according to sources, while analysts polled forecast a rise of 2M barrels. Gasoline supplies fell 2.8M barrels, while distillate stockpiles declined 1.9M barrels last week, according to the EIA. May crude lost 95¢ (2%) to $47.29 a barrel. It was trading at $47.69 before the supply data.
US home resales fell more than expected in Feb amid a persistent shortage of houses on the market that is pushing up prices & sidelining potential buyers. The National Association of Realtors said existing home sales declined 3.7% to a seasonally adjusted annual rate of 5.48M units last month. The Jan sales pace was unrevised at 5.69M units, the highest level since Feb 2007. The forecast sales called for a decrease of 2.0% to a pace of 5.57M. Sales were up 5.4% from Feb 2016, underscoring the sustainability of the housing market recovery despite rising mortgage rates. Demand for housing is being buoyed by a labor market that is near full employment. But home sales remain constrained by the dearth of properties available for sale, which is keeping prices elevated. While the number of homes on the market increased 4.2% to 1.75M units last month, housing inventory remained close to the all-time low of 1.65M units hit in Dec. Supply was down 6.4% from a year ago. Housing inventory has dropped for 21 straight months on a year-on-year basis. With supply remaining tight, the median house price surged 7.7% from a year ago to $228K in Feb the 60th consecutive month of year-on-year price gains.
The stock market knows there's a lot riding on the ObamaCare vote in the House tomorrow. Its unclear if the Reps can come together to make it happen. Even if the bill passes, this is only the first in what will be a series needed to make it happen. Then Congress will take up tax reform to lower taxes. That will be another bitter fight with another uncertain outcome. Given the turmoil in DC, the Dow is hanging in well. It's still up about 2½K since Trump's election.
Dow Jones Industrials