Dow dropped another 64, decliners over advancers 2-1 & NAZ was up 3. The MLP index lost 1+ to the 313s & the REIT index fell 1+ to the 338s. Junk bond funds were a little lower & Treasuries rose, taking the yield on the 10 year Treasury under 2.4%. Oil was off again on supply worries (more below) & gold crawled higher to 1249, near its recent highs.
AMJ (Alerian MLP Index tracking fund)
Light Sweet Crude Oil Futures,M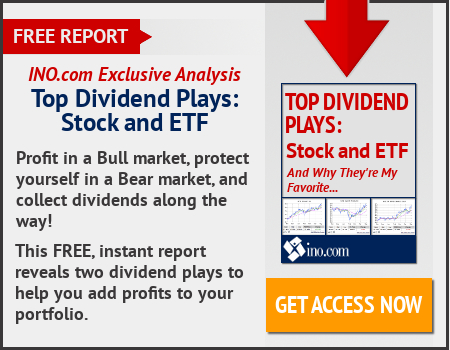 The ECB might have some advice for Pres Trump as he tries to reduce his nation's current-account deficit: trade more. Countries trying to improve their balance should facilitate greater participation in global value chains, according to an article in the ECB economic bulletin. Substituting domestically produced intermediate goods with cheaper imports increases competitiveness, in turn boosting exports & raising income. Global trade relations are being put on trial by the new US administration, which has accused countries including Germany & China of having an unfair advantage, vowing to strengthen its domestic economy by putting "America First." Treasury Sec Steve Mnuchin, one of the first of Trump's cabinet members to negotiate policy in an intl arena, prompted finance chiefs from the world's leading industrialized & developing nations to drop a pledge to avoid "all forms of protectionism" from a communique last weekend. The ECB study found that persistent deviations from an import-export equilibrium do not, as is often argued, reflect domestic distortions, but are rather the result of temporary shocks that create gaps in relative competitiveness. Germany & China, for example, are countries with large trade surpluses that saw vast transformations in terms of trade-liberalizing policies over the last 3 decades. The ECB said such policies can give an economy a temporary competitive edge. On the assumption that other countries will eventually catch up, part of the income gain is saved to smooth consumption over time, raising the current-account balance. In the case of the US, which is threatening to impose tariffs on imported goods, the ECB's data show that about a ¼ of the country's deficit in the run-up to the global financial crisis could be explained by its relatively low participation in global-value chains compared to the rest of the world. Although the US deficit has reduced significantly since then, ECB's findings signal that attempts to further reign in imbalances would benefit from eliminating protectionist barriers & fostering innovation & competition.
China stocks fell due to worries over tightening liquidity in the domestic banking system & uncertainty over whether Trump will be able to get his economic policies approved in a timely fashion. The blue-chip CSI300 index fell 0.5% to 3450, while the Shanghai Composite lost 0.5% to 3245. Yesterday, US stock averages booked their biggest one-day slide since before Trump's election on concerns over his capability to deliver promised corp tax cuts. Investors were also concerned about tightening liquidity in the banking system as the end of the qtr nears. Short-term interest rates in China surged on yesterday as cash conditions tightened on worries the central bank's quarterly risk assessment at the end of this month would restrict lending in the interbank market. Main sectors fell across the board, led by banks & property stocks, as a central bank survey found that 52.2% of urban households believed housing prices were "unacceptably high" in Q1. That reinforced expectations authorities will be more aggressive to cool a red-hot property market, even at the risk of dampening economic growth..
Oil prices continued to fall, trading at 4-month lows amid concern over the massive buildup in US crude stockpiles. Oil futures are heading closer to the levels they traded at before OPEC's deal to cut production sent crude prices sharply higher. West Texas Intermediate futures were trading down a very big 1.45% at $47.55 a barrel. US oil prices fell sharply overnight after industry group American Petroleum Institute said US commercial crude inventories likely rose by 4.5M barrels in the latest week. If confirmed by the Energy Information Administration later, this would be the 10th consecutive weekly growth in oil stocks. Investors are also eyeing increasing production in the US, where companies have been pumping over 9M barrels a day for the past 4 weeks. US oil operators have invested heavily in technology over the past 2 years, making them more competitive against Middle Eastern & Russian rivals. Analysts say OPEC & major producers like Russia need to extend their output cut if they hope to make a dent in the global glut. Saudi Arabia, the world's largest oil exporter, has said it would support stretching out the deal if necessary, but there is concern that Russia may not commit. Russia had agreed to slash its production by 300K barrels a day by the end of the agreement period. The Russian news agency, earlier this week reported that the country slashed its oil production by 161K barrels a day as of last week compared with the Oct 2016 level, the baseline used by the participants of the output cut deal. But several of the country's biggest firms, including state-controlled oil giant Rosneft, have announced plans to step up their production during the year.
Oil Prices Continue to Fall as Glut Worries Continue
Profit taking has halted the Trump stock market rally. All good things have to come to an end. The market has been vastly overbought for months & traders are cashing in on profits. The center of attention is DC & that does not look pretty. Tomorrow there will be a big first vote in Congress on replacing ObamaCare & nobody knows how that will turn out. Beyond the importance that a repeal would have on the economy, a new tax code with lower taxes is behind it. If there is no change (or only minimal changes) in taxes, the bull market is in big trouble. A sagging oil market after the hype in the last few months is another dark cloud for the stock market to deal with. Dow is down about 600 from its highs at the start Mar.
Dow Jones Industrials