Dow moved up 44, advancers over decliners almost 2-1 & NAZ went up 22. The MLP index was off fractionally to the 319s & the REIT index lost 1+ to the 334s. Junk bond funds were flattish & Treasuries crawled higher with the yield on the 10 year Treasury near 2.6%. Oil fell to the 48s in what has been a terrible week & gold inched up, hanging in above 1200 (more below).
AMJ (Alerian MLP Index tracking fund)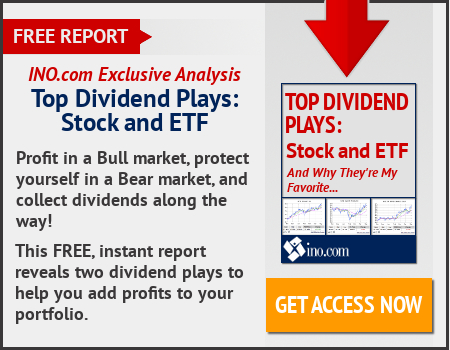 Treasury Sec Steven Mnuchin plans to use his debut at a Group of 20 meeting in Germany next week to drive home the message that the US won't tolerate countries that engage in currency devaluation to gain an edge in trade. The message, which will borrow from the G-20 consensus view hammered out with the previous administration, will be Mnuchin's focus as he has few political staffers to develop detailed positions on key points such as global trade rules & their collision with Trump's "America First" stance. A mainstay of G-20 statements in recent years, the pledge to refrain from using monetary policy to cheapen currencies takes on new relevance amid US claims that China, Germany & others are doing just that. While other members plan to stick to the informal economic rule book that the G-20 writes, the US appears poised to challenge the consensus that its based on. Finance ministers & central bank governors of the world's 20 key economies are scheduled to meet from Mar 17 in Germany. Mnuchin will also say that the American trade deficit is a sign other major economies aren't doing their part to support global demand, making the world's economic growth unbalanced. While this is a long-standing US grievance, counterparts are on the lookout for signs that this position is hardening in the context of a stronger $, especially toward Germany, which last year ran a trade surplus of more than 8% of its GDP.
Mnuchin Will Focus on Currencies in G-20 Debut
Gold futures posted the longest slump since mid-2015 as momentum in the US labor market bolsters the prospect of multiple US interest-rate increases this year. US employers added jobs at an above-average pace for a 2nd month in Feb on outsized gains in construction & manufacturing while wage growth picked up. Gold futures had a 9th straight decline, the longest stretch since Jul 2015, & a 2nd straight weekly loss. Precious metals have been hammered by Fed officials including Chair Janet Yellen talking up the prospect of higher rates when they gather next week. Higher rates reduce the appeal of owning gold because it doesn't pay interest. The ECB, meanwhile, has signaled it won't add to stimulus as growth picks up. Gold futures for Apr delivery slipped 0.1% to settle at $1201 an ounce & prices are down 2% this week.
Gold's Dismal Week Has Investors Asking What's After March Hike
Greek Prime Minister Alexis Tsipras said there had been significant progress with lenders on a bailout review, He hopes for a comprehensive deal by Apr. Tsipras, speaking after a summit of EU leaders in Brussels, said he expected peace talks on ethnically-split Cyprus to remain stalled until after a Turkish referendum on Apr 16. Creditors started fresh negotiations with Athens last week on signing off on a new bailout review under the terms of the country's €86B ($91B) financing facility.
The US & Mexico will launch a new round of negotiations to resolve a trade dispute over Mexico's sugar exports to the US. Commerce Sec Wilbur Ross & Mexican Economy Minister Ildefonso Guajardo said that the talks would be aimed at resuming Mexican imports to the US after they had been halted as Mexico reached a temporary limit on sugar exports to the US. "These discussions are the beginning of our work together on the day-to-day issues that arise from our very important bilateral relationship," Ross said.
This has been a choppy weeks for stocks. Up today, but down for the week. The jobs report suggest a very good outlook for the economy. The is a lot of activity on the intl front, with top gov officials looking to make deals that will help the economy going forward. Oil had one brutal week. Bullish sentiment is pretty much gone as mounting inventories are making this commodity look risky. The big news is on gold. It is being sold & that money is going into riskier stock investments. That relationship is what is expected when stocks go up. Stock market bulls are still in command of the market as Dow is slightly below record levels even with a lot of uncertainty in DC.
Dow Jones Industrials