Dow fell 15, advancers ahead of decliners 5-4 & NAZ was up pocket change. The MLP index lost chump change to 320 & the REIT index was fractionally lower to 340. Junk bond funds were lower & Treasuries continued weaker. Oil was off pennies & gold moved up 26 to 1226.
AMJ (Alerian MLP Index tracking fund)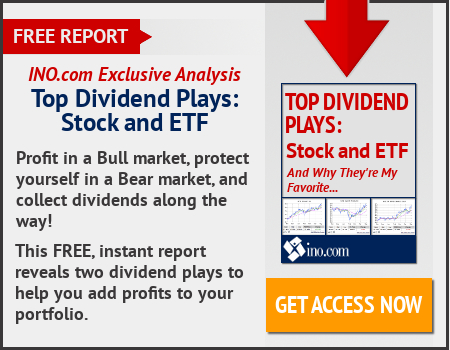 After reviewing Pres Trump's proposed $1.1T budget, which calls for dramatic cuts to federal funding for some agencies including the UN, a spokesperson for the intl group fired back, defending the organization's value. "The international community is facing enormous global challenges that can only be addressed by a strong and effective multilateral system, of which the United Nations remains the fundamental pillar," a spokesperson said. The Trump administration stated its intention to "reduce or end funding for international organizations whose missions do not substantially advance U.S. foreign policy interests," in its budget summary released today. The administration did not give specifics on how much it intends to slash funding, citing only "deep cuts to foreign aid," but clearly stated it will eliminate payments to the UNs' climate change programs & other affiliated agencies. The pres has made no secret about where they stand on climate regulations. Last week the new head of the EPA, Scott Pruitt, caused a stir after making comments questioning whether carbon dioxide is the primary contributor to global warming. The UN spokesperson identified the organization's belief that more than military spending is needed to address the crises facing global citizens today. While acknowledging the US generous contributions over the years, the UN statement cautioned a reduction in funding could have long-term consequences: "Abrupt funding cuts can force the adoption of ad hoc measures that will undermine the impact of longer-term reform efforts," the statement read.
Despite taking some verbal hits from Trump during the campaign, Fed Chair Janet Yellen insists her relationship with Treasury Sec Steve Mnuchin is off to a good start as the 2 officials plan to represent the US at the G20 finance ministers summit in Germany this weekend. The meeting of 20 finance ministers from the world's largest economies will be Mnuchin's first chance to push the Trump Administration agenda on the global stage. The G20 meeting will likely involve trade talks & currency manipulation. "I've met a couple of times with the Treasury secretary and I am getting to know him," said Yellen. "It is traditional for Fed chairs and Treasury secretaries to meet on a regular basis and I fully expect to have a strong relationship with Secretary Mnuchin," she said. The 2 have already discussed key issues. "We have had very good discussions about the economy, about regulatory objectives and work of the FSOC's [Financial Stability Oversight Council] global economic developments and I look forward to working with him," she added. But when it comes to how fast the US economy can grow, Yellen & Mnuchin are not on the same page. Mnuchin says tax reform is a top priority & has a goal of sustained 3-4% annual economic growth. In the Fed's updated economic forecast just released, GDP is expected to advance a modest 2.1% this year. Despite varying economic opinions, Mnuchin has expressed his desire to work with the Fed & has taken a softer tone with Yellen than his boss. Throughout the campaign, Trump accused Yellen of being "highly political" & said he will likely replace her when her term expires in 2018. Yellen has stated she plans to finish her term & also said she has met with Pres Trump.
Treasury Sec Steve Mnuchin repeated his view that the long-term strengthening of the $ is in best interest of the economy $ that it reflects confidence in the world's reserve currency. "There could be issues in the short-term where perhaps the strengthening does create certain issues, but what I am focused on is the long-term aspects of the currency and the importance of it as a stable reserve currency around the world," Mnuchin said. He spoke at a press briefing with his German counterpart Wolfgang Schaeuble. Mnuchin expressed the importance of the $'s long-term strength at his confirmation hearing 2 months ago, while clarifying that earlier comments by then Pres-elect Trump that the $ was too strong were in reference to the short-term. At the hearing, Mnuchin said the $ is currently "very, very strong." "I believe that in the long-term best interests, the strengthening of the dollar is a good thing, and I think that long-term strengthening of the dollar is a sign of confidence in the reserve currency," Mnuchin said today. On the issue of currency manipulation, Mnuchin said he & Schaeuble discussed their common belief that it's "important that countries do not manipulate their currency." He reiterated that the Treasury examines other nations' currency practices in a semi-annual review & working with "our counterparts and the International Monetary Fund on an ongoing basis." Trump & officials in his administration have made comments suggesting nations including China, Japan & Germany have undervalued currencies.
Treasury's Mnuchin Repeats Long-Term Dollar Strength Is 'Good'
China's central bank raised short-term interest rates following the US rate increase as Beijing tries to shore up the value of its currency & stanch an outflow of money. The People's Bank of China raised the rate for its 6-month & one-year medium-term lending facility & open-market repurchase operations by 0.1%. The benchmark one-year commercial lending rate was unchanged. Beijing faces a dilemma as it tries to defend the exchange rate of its yuan without depressing economic growth, which has been shored up by repeated infusions of credit. Economists have warned the yuan would face further downward pressure if higher US interest rates caused money to flow out of China in search of higher returns. Beijing has spent tens of $Bs to prop up the currency, also known as the renminbi, after investors began moving money out of China due to expectations its value would sink. The People's Bank cited the Fed's increase & "some signs of recovery" in China's own economy.
Health stocks were a drag on fears Trump's budget will hurt them. The budget released is only a first draft of the final budget. Congress writes & approves the final budget which will have a lot of revisions to what was proposed today. Unfortunately side issues in DC are distracting attention on the big biggies. The controversy over repealing ObamaCare has to be settled so that work can begin on a new tax code (which will also be controversial). Then there is next year's budget (which begins Oct 1) & raising the debt ceiling. Hopefully an improving economy will help seal wounds. That's what the high stock values are forecasting.
Dow Jones Industrials