Dow dropped 140, decliners over advancers 3-1 & NAZ fell 38. The MLP index was off 3 to the 313s & the REIT index was about even in the 342s. Junk bond funds slid lower & Treasuries rallied. Oil fell to the 47s (more below) & gold is up to 1258, a multi month high as stocks were sold.
AMJ (Alerian MLP Index tracking fund)
Light Sweet Crude Oil Futures,M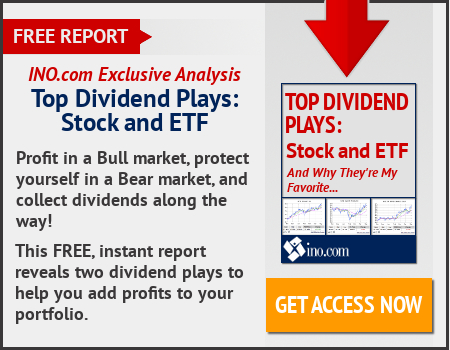 US stocks fell with the $, while Treasuries rallied as investor doubts grew that Trump will be able to implement his economic agenda. The ¥ gained with gold on haven demand. The S&P 500 slid to the lowest level in 6 weeks as the Reps' failure to pass a health-care bill raised the specter that promised pro-growth policies may be delayed. The greenback was on the verge of erasing the rally spurred by Trump's election victory, while Treasury 10-year yields fell to 2.35% with health-care reform Fri. European shares slumped & oil slipped. Trump's inability to push through his flagship health-care bill has derailed investor hopes that his pro-business agenda, featuring tax cuts & regulatory changes, will enjoy a smooth passage through Congress. Reflation trades sparked by his election are faltering, with the $ retreating & the S&P 500 is headed for its worst month since Oct.
Global Markets Extend Selloff
A pledge by crude producers to consider extending their output-cut deal failed to excite oil bulls, with prices dropping as more time was seen needed to trim swollen global stockpiles. Futures lost over 1.3%, extending their 3rd weekly drop this month as rising US supplies offset the effect of output curbs by other producers. 5 OPEC nations joined with non-member Oman to voice support for prolonging cuts past Jun, with Kuwait saying it should be for an additional 6 months. Russia said it needs more time before making a decision. Oil last week slid to the lowest since Nov as US stockpiles, output & drilling increased while OPEC & other nations continued with efforts to ease a global glut. A committee of ministers from Kuwait, Algeria & Venezuela & their counterparts from Russia & Oman, meeting over the weekend, asked OPEC to review the market & make a recommendation in Apr on rolling over output reductions. West Texas Intermediate for May delivery dropped 63¢ to $47.34. Prices rose 27¢ to close at $47.97 on Fri, paring the weekly loss to 1.7%. Russia needs more time to assess the market, inventories & production in the US & other non-OPEC countries, Energy Minister Alexander Novak said. The nation has cut its output by 185K barrels a day compared with a target of 300K, Novak said.
German business sentiment climbed to the strongest since Jul 2011 in a sign that the economy is sustaining its momentum as revival in global trade trounces fears of rising protectionism. The Ifo institute's business climate index rose to 112.3 in Mar from a revised 111.1 in Feb, beating the estimate of 111.1 & prompted banks to signal they may raise their growth forecast for Europe's largest economy. Germany expanded at the fastest pace in 5 years in 2016, a trend that's set to continue as the Bundesbank says recent momentum might have been understated. Manufacturing & services output is increasing at the fastest pace in almost 6 years & unemployment is at a record low, factors that could contribute to stronger growth in the coming months even as political events such as US policies, Brexit & French elections continue to pose risks.
Growing demand is coming particularly from emerging markets. The Ifo report showed that a measure of current economic conditions improved to 119.3 from 118.4 & a gauge of expectations increased to 105.7 from a revised 104.2. Germany is the biggest economy in the euro area, where the ECB says the recovery is firming but not strong enough to fuel self-sustaining inflation & allow for an end of extraordinary monetary support.
German Business Confidence Increases to Strongest Since 2011
The defeat on the healthcare legislation Fri got thru to the stock markets bulls. Even they are selling. The next step is unclear. If the administration leaves the healthcare legislation alone, it will move forward an simplifying the tax code with lower taxes. Sounds good, but Trump will have to work harder to get a divided Rep party to make it happen. They are talking about final approval at the end of Aug, a very long time away. The Trump rally may have to take a long pause.
Dow Jones Industrials