Dow lost only 45, decliners slightly ahead of over advancers & NAZ gained 11. The MLP index was down 2+ to the 314s & the REIT index fell 2+ to 340. Junk bond funds remained lower & Treasuries were higher. Oil losses were limited with buying in the PM & gold rose (more below).
AMJ (Alerian MLP Index tracking fund)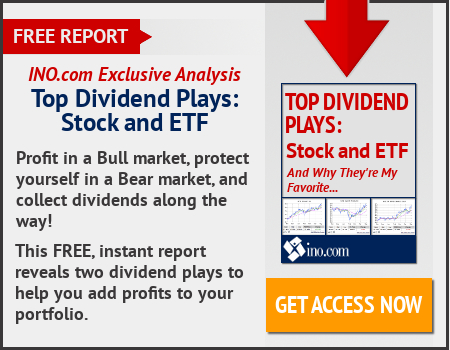 Federal Reserve Bank of Chicago pres Charles Evans said 2 interest-rate increases may be the right amount of tightening for the US economy this year given uncertainty surrounding the outlook for inflation & gov spending. "To the extent that I gain more confidence in the forecast I have, that would be a good indicator that I could perhaps support three," Evans said. "Two might be the right number if there's a little bit more uncertainty." The stock market has slumped & bond yields declined after the failure to advance health-care legislation last week raised questions about Trump's pro-growth policies. Investors have also pared back their expectations for rate increases this year & now see a 3rd hike by the end of 2017 as unlikely, according to pricing in federal funds futures. The Fed had been cautious about including assumptions about fiscal stimulus in its growth forecasts, though the market rally that accompanied Trump's election had helped ease concern about inflation remaining too low. Evans voted with his colleagues on the central bank's FMOC to raise rates on Mar 15. The projection of the FOMC showed it would probably be appropriate to increase the benchmark twice more this year. "I still think that one of the larger uncertainties is whether or not inflation is going to get up to 2 percent sustainably in the U.S., and so I don't want to get out ahead of these rate increases, but I thought that it was perfectly acceptable to get one in in March," he added.
After Dems & a split GOP pressed pause last week on Trump's effort to repeal & replace the ObamaCare, the administration is already working to spin the narrative forward, promising a week of "action." The pres is expected to sign exec orders focused on trade, energy & deregulation over the next few days, allowing him to bypass the Congressional gridlock that stalled his first major legislative initiative as Commander-in-Chief. Today & tomorrow he will sign at least 2 directives into law, including one that will undo Obama-era environmental regulations which the administration has blamed for stifling the energy industry & killing jobs within the sector. Trump has also enlisted the help of his son-in-law Jared Kushner, to join his crusade against what he decries as politics as usual in DC, charging him with heading a brand new office called the White House office of American Innovation. "Basically the president is creating a new version of a 'privatization' office," Al Angrisani, author & former Assistant Sec of Labor under pres Reagan, said. "The main objective is to move expense off the government budget and cut the deficit. The second objective is to try to improve the efficiency of the service behind the expense." Angrisani pointed to the Post Office as one example of an agency that might work more efficiently & save taxpayers billions each year, as a completely private enterprise. The office will be filled with business execs of all ideological backgrounds, who will not only be tasked with revamping the federal bureaucracy & cutting through stagnation, but also with helping push thru some of Trump's campaign promises. Those promises reportedly include working to combat opioid addiction & improving health care for veterans. "I definitely believe the president would like to legally bypass Congress if possible," Angrisani added. "The health care debacle reminded us how incompetent Congress is regardless of which political party is running [it]."
White House press secretary Sean Spicer said that Treasury Sec Steven Mnuchin has identified Aug as a target date for tax reform but added consensus is needed for a major policy overhaul. Spicer said various groups would want "a ton of input" & "part of this is going to be dependent on the degree to which we can come to consensus on a lot of big issues." Trump has said he wants to focus on tax reform following the failure of the health-care bill last week.
Gold futures ended higher as demand for assets perceived as risky waned & the $ touched its lowest levels in 4 months after the administration's failure to repeal & replace Obamacare. Apr gold rose $7.20 (0.6%) to settle at $1255, the highest finish since Feb 27
The fate of the healthcare bill was a shock to the stock market but Trump is moving forward with plans to boost the economy. Stocks liked to hear that & buyers pushed up the Dow 140 off its AM lows. These are uncharted waters as Trump wants to bring new ideas for economic expansion & nobody knows how it will all play out. The biggest unknown is changing the tax code. Sounds good, but every line item touched will find a group of complainers. The bulls are feeling much better with today's rally that brought the Dow within 600 of its record high. However while stocks sold off in Mar, gold had very good month.
Dow Jones Industrials