Dow was off 18, decliners over advancers 3-2 & NAZ gained 15. The MLP index lost 1 to the 328s & the REIT index fell 2+ to the 343s. Junk bond funds drifter lower & Treasuries declined again. Oil dropped (more below) & gold was sold, taking it closer to the 1200 support level.
AMJ (Alerian MLP Index tracking fund)
Light Sweet Crude Oil Futures,A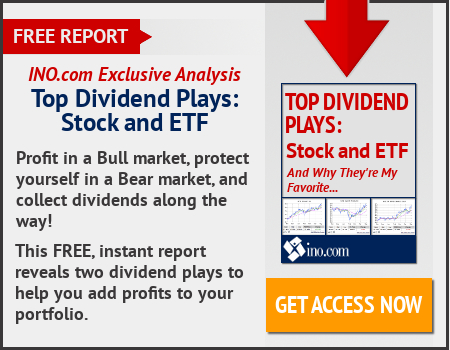 Companies added the most workers in almost 3 years to US payrolls in Feb on a surge in construction & manufacturing employment, accord to ADP Research Institute. Private payrolls climbed 298K (forecast was 187K), the most since Apr 2014, after a revised 261K gain in Jan. Goods-producing industries, which include manufacturers & builders, increased headcounts 106K, a record in data going back to 2002, after a 55K gain. Service providers boosted payrolls by 193K after a 207K increase. The US labor market is continuing its strong run as demand chugs along, potentially benefiting from increased optimism about the economic outlook under Trump. Claims for unemployment benefits are the lowest in almost 44 years, signaling employers are keeping layoffs at a minimum. The provide some insight ahead of the Fri release of the Labor Dept monthly employment report, which is projected to show a 190K increase in private jobs. "Unseasonably mild winter weather undoubtedly played a role. But near-record-high job openings and record-low layoffs underpin the entire job market," Mark Zandi, chief economist at Moody's Analytics said (Moody's produces the figures with ADP).
ADP Says Companies in U.S. Hired the Most in Almost Three Years
Oil dropped below $53 a barrel as US industry data showed crude stockpiles expanded last week, adding to an inventory overhang. Futures slid as over 1%. Stockpiles rose 11.6M barrels, the American Petroleum Institute was said to report. Gov data is forecast to show supplies climbed for a 9th week. Crude inventories are draining more slowly than expected & ministers will decide in May whether to extend OPEC's production-cuts agreement, said Saudi Arabia's energy minister. Oil has fluctuated above $50 a barrel since OPEC & other nations started trimming supply on Jan 1 to reduce a glut. Saudi Arabia & Russia, the architects of the deal, presented a united front on complying with the cuts at a conference in Houston &, alongside officials from Iraq & Mexico, insisted the curbs are working. West Texas Intermediate for Apr delivery lost as much as 59¢ to $52.55 a barrel. US crude inventories probably rose by 2M barrels last week, according an estimate. Stockpiles have climbed to 520M barrels, the highest level in weekly data compiled by the EIA since 1982.
German industrial production rebounded in Jan, reaffirming the country's favorable economic outlook after factory orders slumped the most in 8 years. Output, adjusted for seasonal swings & inflation, rose 2.8% from Dec, when it dropped a revised 2.4%, the Economy Ministry said. The volatile indicator's reading compares with an estimate for a 2.7% increase. Production was unchanged from a year earlier. The data come on the back of report on yesterday showing factory orders plunged at the steepest pace since 2009 amid markedly below-average demand for big-ticket items. While the slump serves as a reminder that Germany isn't immune to risks, the ministry said a revival of manufacturing can still be expected. Last month, the Bundesbank predicted growth would pickup at the start of 2017, supported by domestic demand & a stronger global outlook. Output in Jan was bolstered by a 6.1% in investment & 2.3% in consumption goods. Construction dropped 1.3%, while energy production slipped 0.7%.
Germany's Industrial Output Rebounds Led by Jump in Investment
Stocks have been drifting lower for a week after the Dow set a record over 21K. Market strength in this overbought market is impressive. Nervous Nellies are not shaken, even with all the turmoil in DC. This month, gold & Treasuries, safe heaven investments, have been retreating with stocks. That doesn't happen often. The stock market bulls are still feeling good while they count their profits.
Dow Jones Industrials