Dow lost 14, decliners ahead of advancers more than 3-2 & NAZ added all of 1. The MLP index was even at 311 & the REIT index dropped 1+ to the 339s. Junk bond funds went up & Treasuries rose. Oil was a little higher (more below) & gold climbed to 1237.
AMJ (Alerian MLP Index tracking fund)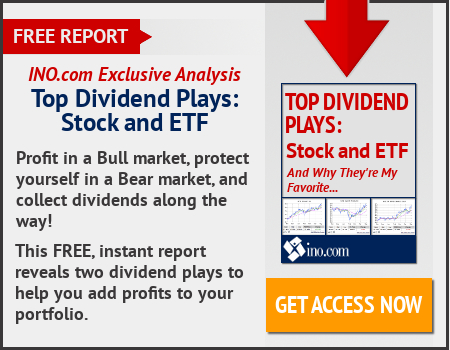 American factories flexed some muscle in Apr, boosting output by the most since Feb 2014 in broad fashion. Along with gains at mines & utilities, total industrial output was also the strongest in more than 3 years, Federal Reserve data showed. Factory production rose 1% (forecast called for a 0.4% gain) after a 0.4% drop in Mar. Total industrial production, which also includes mines & utilities, also increased 1% (forecast was for 0.4% gain) after a revised 0.4% gain. Capacity utilization, which measures the amount of a plant that is in use, climbed to 76.7%, the highest since Aug 2015, from 76.1% in the prior month (forecast was 76.3%). The jump in US manufacturing was broad-based & included the largest surge motor vehicles & parts production since Jul 2015, according to the Fed. Output also picked up for consumer goods & business equipment, 2 sources of strength for the economy. With brighter global growth prospects, signs that businesses are more open to investment & a firm labor market that's underpinning consumer demand, output may stay strong in coming months.
U.S. Industrial Production Rises Most in More Than Three Years
Oil investors renewed their enthusiasm as a proposal by the world's two biggest crude producers to extend output curbs into 2018 boosted confidence that other countries will follow suit. Futures climbed for a 5th day to a 2% jump yesterday & marking the longest stretch of gains in more than a month. The rally was driven by comments from the Saudi & Russian energy ministers showing their support for continuing production cuts until the end of Mar. Kuwait also backs the plan. Global oil markets are rebalancing as supply cuts by OPEC & its allies take effect, yet the restrictions need more time to drain excess inventories
. Russia & Saudi Arabia agreed to a deal to cut supply for 6 months starting in Jan, are reaffirming their commitment, which may prompt other countries to follow. There's still concern that a surge in US production, together with an increase in Libyan output & signs of recovery in Nigeria, may undercut the OPEC strategy to stabilize the market & prop up prices. West Texas Intermediate for Jun climbed 25¢ (0.5%) to $49.10 a barrel after rising $1.01 yesterday, the highest since Apr 28.
Unexpected declines in US new-home construction & building permits in Apr indicate the market is off to a weak start in Q2, gov data showed. Residential starts fell 2.6% to 1.17M annualized rate (forecast was 1.26M), lowest since Nove, following revised 1.2M pace in the prior month. Permits decreased 2.5% to 1.23M annualized pace (forecast was 1.27M) from 1.26M. The decline in starts was driven by a 9.2% drop in multifamily construction. The results indicate that residential construction is at risk of dragging down growth in Q2, lessening any economic rebound after weakness in the previous period. Other indicators of housing demand remain healthy, suggesting that part of the decline in starts & permits could be attributed to shortages of labor & ready-to-build lots, as well as unusually warm weather that may have moved up construction earlier in 2017. Steady hiring & healthier finances are likely to continue to drive home purchases in coming months, echoed by a rise in homebuilder confidence to the 2nd-highest level since 2005.
Mixed data is not bringing out buyers in the heavily overbought stock market. Averages continue at or near record levels even though dysfunctional DC is not sending good signals about getting legislation done to improve the economy. The chart below shows the Dow has been flattish at lofty levels for 3 weeks. It wants to go higher, but the mess in DC is distracting new stock buyers.
Dow Jones Industrials