Dow lost 24, decliners ahead of advancers 5-4 & NAZ went up 5. The MLP index was up 1+ to the 309s & the REIT index lost 1+ to the 339s. Junk bond funds were mixed & Treasuries gained, bringing the yield on the 10 year Treasury down to 2.34%. Oil was flattish & gold rose (more on both below).
AMJ (Alerian MLP Index tracking fund)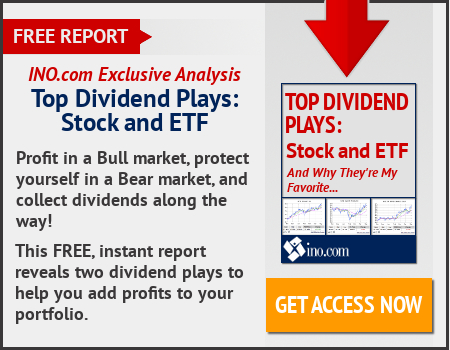 Downside risks to inflation continue to cloud the outlook for interest rates despite an otherwise healthy US economy, Federal Reserve Bank of Chicago Pres Charles Evans said. "The one lingering difficulty, I would say, and it's an important one, is that inflation pressures are still under-running our 2 percent objective in the U.S.," Evans said at an event in Dublin. "At the moment, I think the downside risks still predominate." Evans, who in recent years has been one of the central bank's biggest advocates for maintaining accommodative policy, said that he could be fine with 2 more rate increases this year, putting him in line with most of his colleagues. But he added that given the downside risks to inflation, it may be more appropriate to raise rates just once more if the outlook deteriorates. Evans has a vote on the rate-setting Federal Open Market Committee this year. The Chicago Fed chief spoke following the release of a Labor Dept report that showed a key measure of inflation slowed for a 3rd straight month in Apr. Consumer prices excluding food 7 energy increased 1.9% on a year-over-year basis, marking the lowest rate of core inflation since mid-2015. Evans added "the U.S. economy has sound fundamentals right now, so it's difficult to come up with many downside risks there," & called the global economic environment "much more sound now" than before. "I think we're very close to full employment, if not at full employment," he said. And he added while it was unclear whether or not an additional decline in the unemployment rate would spur higher inflation, "we do have to be mindful that undershooting too much can come with additional costs."
The US & China are working together on a trade deal that would allow the sale of beef, chicken & other major products between the world's 2 largest economies. Commerce Sec Wilbur Ross said the deal takes 3 "gigantic" steps to chip away at the nation's crippling trade deficit. "For more than a decade we've been trying to get legitimate U.S. beef exports into China and they had expressed some concerns about the mad cow disease… use of hormones. Now we've overcome those obstacles and as of July 16, the U.S. will be free to export livestock to China," he
said, adding that the US would now have access to a $2B market. Additionally, Ross said they have worked on a new "regime" for liquefied natural gas (LNG) exports, which will allow China, the world's largest importer of LNG, to sign long-term contracts with US exporters. "There had been some regulatory snafus frankly on both sides of the equation which we now have cleared up," he said. "LNG prices have been languishing for quite a little while because, frankly, we have a good deal of oversupply. So it seemed weird, we have too much of it, it's much cleaner than coal would be, and yet we weren't really doing a big job of exporting it to China." The agreement would also open negotiations on biotech. "China had been resistant to biotech, to genetically engineered products coming from the U.S. into China. There have been eight applications that have been stalled, and stalled and stalled
,"
Ross added
. "
Now we've worked out this whole regime where there will be a definitive hearing on it before the end of this very month, and then there's a whole process for fixing whatever imperfections there may be left over after that." On the campaign trail, Pres Trump accused China of rigging their currency & being untrustworthy
,
but Ross says the deal will hold them accountable. "They are pinned down to very specific actions on very specific very near term dates," he said. "We've never had trade deals before, we didn't with them or with anybody that had this level of precision to solving long-standing problems."
Wilbur Ross: 'Gigantic' China Trade Deal Gives US Access to $2B Market
Gold prices rose a 3rd session, to score their longest streak of session gains since mid-Apr, finding support as slightly weaker-than-expected retail sales & core consumer price index data fed a decline in the $. Prices for the metal, however, barely notched a gain for the week. Jun gold rose $3.50 (0.3%) to settle at $1227 an ounce for the session--up less than 0.1% from a week ago.
Oil prices fell slightly as evidence that US production was still rising overshadowed hopes that the global crude glut would diminish on expected production cut extensions from OPEC & other producing countries. US drillers added oil rigs for the 17th week in a row, according to data from Baker Hughes. Horizontal rigs, the type most often used to extract oil or gas from shale, rose by 8 to 742 & oil rigs rose 9 to 712. US light crude was down 16¢ at $47.67. Yesterday, oil prices rallied as a larger-than-expected weekly draw in US crude inventories of 5.3M barrels suggested that output cuts by OPEC & other producers were helping reduce a global glut in crude. US crude production has risen more than 10% since mid-2016 to more than 9.3M bpd, close to the levels of top producers Russia & Saudi Arabia. OPEC & other producers meet on May 25 to decide whether to extend the output cuts they agreed to last Nov. Saudi Arabia, OPEC's de facto leader, has said it expects an extension to the end of 2017 or possibly beyond.
Oil Dips as U.S. Adds Rigs for 17th Straight Week
Stocks drifted lower on worries about retailers. JC Penney (JCP) had dreary earnings & the stock suffered. However the trade deal for beef with China was a biggie, even though it isn't getting a lot of attention. This should lead to more deals which will benefit the US economy. Dow fell 100+ this week, not bad. It is still little changed since the peak in early Mar, facing challenges for more gains with all the heat & hot air in DC.
Dow Jones Industrials