Dow went up 85, advancers over decliners almost 3-1 & NAZ rose 28. The MLP index gained 2+ to the 311s & the REIT index added 1+ to the 341s. Junk bond funds did little & Treasuries remained weak, but off their lows. Oil gained 1 to the high 48s & gold climbed 3.
AMJ (Alerian MLP Index tracking fund)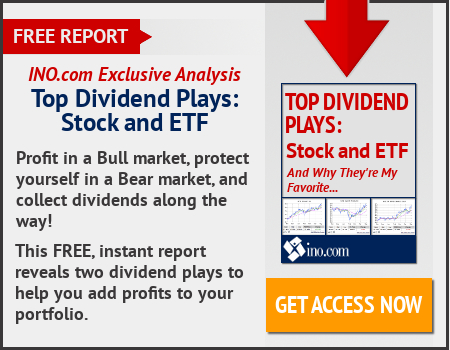 The Trump administration appeared to be fast-tracking its $1T infrastructure plan, as Transportation Sec Elaine Chao said Americans can expect Pres Trump to release details in just a few weeks. While Chao previously said the plan would be publicly fleshed out by the end of the year, that timetable has been shifted forward amid an ongoing battle in Congress over the GOP's plan to repeal & replace ObamaCare & implement Trump's tax plan, which is likely to cause just as much, if not more, controversy. Infrastructure, on the other hand, is widely believed to be a subject that transcends partisan politics in DC. Chao told the US Chamber of Commerce the plan will call for $200B worth of taxpayer input toward the $1T goal, which will be supplemented through a private-public collaboration. The plan is expected to roll out over a 10-year period. At the end of Mar, the transportation secretary said the infrastructure revamp will go beyond just roads & bridges, & could include the electrical grid, veterans' hospitals & water systems. She also said specifics of the plan have been hashed out with participation from experts across 16 federal agencies. The administration's legislative agenda initially involved repealing & replacing ObamaCare first, then reforming the tax code & finally hitting America's infrastructure system. National Economic Director Gary Cohn reiterated the administration's intent of sticking with that timeframe in late-Apr, however Treasury SecnSteve Mnuchin said tax reform would get done regardless of what happened with health care, indicating some flexibility on behalf of the White House. The GOP's plan to repeal & replace ObamaCare passed the House earlier this month, however the bill is now in the hands of the Senate where it could face a much tougher approval process.
Trump Administration Fast Tracks Infrastructure as Taxes, Health Care Stall
Major US multinationals are pushing the administration to deepen the tax break it has already tentatively proposed on $2.6T in corp profits being held offshore, a key piece in the intricate tax reform puzzle. As Trump tries to deliver on his campaign promise to overhaul the tax code, lobbyists for technology, drug & other manufacturers are working with officials behind closed doors. In line with tax cuts already embraced by Reps in the House, the lobbyists said they are telling the White House & Treasury Dept that if companies are forced to bring home, or repatriate, foreign earnings, they want a sharply reduced tax rate. The lobby are making an aggressive case that cutting the tax rate on offshore profits to 10% from 35%, as the administration has indicated it may favor, is not enough. Rather, lobbyists say they want a lower, bifurcated rate of 3.5% on earnings already invested abroad in illiquid assets, such as factories & 8.75% on cash & liquid assets. During the presidential campaign, Trump proposed setting the rate at 10% & argued it could be used to raise tax revenue to pay for tax cuts or infrastructure. Discussion of hard numbers in the long-running repatriation debate may indicate tax reform is advancing on Trump's slow-moving domestic policy agenda. The changes being discussed are part of larger tax reform, another lobbyist said: "Our international tax system is out of whack with the rest of the world. This system is not sustainable." These demands represent the latest effort in a push by corp America that has been under way since 2004-2005, the last time DC let multinationals pay only a small fraction of the taxes due on their foreign profits.
Oil jumped over 2% to its highest in more than 3 weeks, topping $52 a barrel after Saudi Arabia & Russia said that supply cuts need to last into 2018, a step towards extending an OPEC-led deal to support prices for longer than first agreed. Energy ministers from the world's 2 top producers said that supply cuts should be prolonged for 9 months, until Mar 2018. That is longer than the optional 6-month extension specified in the deal. The ministers said they hoped other producers would join the cut, which would initially be on the same volume terms as before. Kazakhstan, however, said it could not join a prolonged reduction on the same terms. Global benchmark Brent crude was up $1.24 at $52.08 a barrel, the highest since Apr 21. US crude rose $1.26 to $49.10. Oil traders were surprised by the strong wording of the announcement, though it remained to be seen whether all countries participating in the deal would agree with the Saudi-Russian stance when they meet to decide policy on May 25. OPEC, Russia & other producers originally agreed to cut output by 1.8M barrels per day in H1-2017, with a possible 6-month extension, in a bid to shore up prices. Oil has gained support from the deal but inventories remain high & rising output from other producers, including the US, is keeping prices below the $60 that top exporter Saudi Arabia would like. Some analysts said US production could still threaten to disrupt the market balance unless the cuts were deepened. US production is currently forecast to average about 9.3M bpd this year, a level reached already, according to gov data.
Dow Jones Industrials