Dow lost 36, decliners over advancers better than 4-3 & NAZ gained 17 to a new record close. The MLP index was off 3+ to the 305s & the REIT index fell 2 to 341. Junk bond funds crawled higher & Treasuries remained weak. Oil declined on concerns about more supply & gold dropped again (more on both below).
AMJ (Alerian MLP Index tracking fund)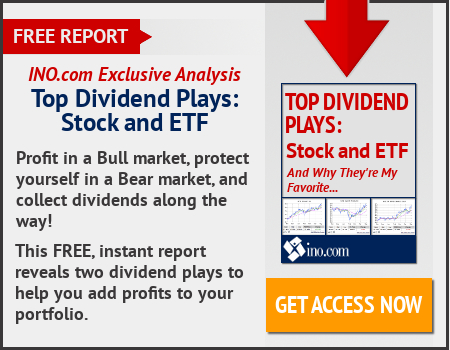 US crude production forecasts keep growing. The Energy Information Administration said domestic output will climb to a record 9.96M barrels a day in 2018, up from 9.9M barrels projected last month, according to the agency's monthly Short-Term Energy Outlook. Production will average 9.31M barrels a day in 2017, up from 9.22M projected in Apr. US explorers have added rigs this year, partially undermining oil-production cuts that started in Jan by OPEC & 11 other exporters. The active oil-rig count has more than doubled in the past year to 703 last week & the lag between drilling & reaching maximum production signals that output will climb further in coming months. "Increased drilling-rig activity is expected to boost U.S. crude oil production this year and next," the EIA said. "Higher oil production from the United States, along with rising oil output from Canada and Brazil, is expected to curb upward pressure on global oil prices through the end of 2018." West Texas Intermediate crude will average $50.68 a barrel in 2017 versus the Apr projection of $52.24, according to the report. Prices are forecast to climb to $55.10 next year, which is unchanged from last month's estimate.
U.S. Oil Output to Hit a Record in 2018
Reps relentlessly complained about big budget deficits during Obama's 2 terms, but now a growing number in the GOP are pushing for deep tax cuts even if they add to the $20T debt. Pres Trump says he is pushing for "the biggest tax cut in the history of our country," as Congress tries to overhaul the tax code for the first time in more than 30 years. It won't be easy. Congressional Reps are divided over concerns about gov debt & Senate rules make it difficult to pass deep tax cuts without support from Dems, something majority Reps are not actively seeking. Still, the tax cutters are gaining momentum, even though neither Trump nor Rep leaders in Congress are willing to tackle the gov long-term drivers of debt, Social Security & Medicare. The push to cut taxes has picked up an important ally in Sen. Orrin Hatch, R-Utah, who chairs the powerful Senate Finance Committee, which has jurisdiction over taxes. "Franky, I think if we can get a tax reform bill that would stimulate the economy, I don't think it has to be revenue neutral," Hatch said. That's a big difference from the way Hatch talked about deficits under Obama. "Continued deficits and accumulated debt are a genuine threat to individual liberty, continued prosperity and national security," Hatch said in 2011 after Obama released a budget proposal. The national debt grew from about $10.6T when Obama took office to nearly $20T when he left. Some of the debt came from new spending in the aftermath of the financial crisis. But much of it was from tax cuts approved under Pres Bush, 2 wars waged by Bush in Iraq & Afghanistan & mandatory spending programs initiated decades ago. Under Obama, the annual budget deficit shrunk to $621B last year. That's lower than the budget deficit in Bush's last year in office. House Rep leaders have been working for years on ways to overhaul the tax code without adding to the budget deficit. Their goal is to make the tax code simpler, fairer & more efficient in an effort to spur economic growth. Their plan is to lower overall tax rates & offset the lost revenue by reducing the number of exemptions, deductions & credits. Iit's called revenue neutral, meaning the new tax code would generate about the same amount of revenue as the old one. "We're going for the greatest growth for the greatest number of years," said Rep. Kevin Brady, R-Texas, chairman of the tax-writing House Ways & Means Committee. "That happens when tax reform is bold, when it is balanced within the budget, accounting for economic growth, and when it's built to last, when it's permanent." This type of tax reform, however, means eliminating popular tax breaks enjoyed by millions of families & businesses. House Reps & the administration have already called for getting rid of the deduction for state & local taxes, a big tax break that benefits millions, especially people living in Democratic-controlled states with high local taxes such as NY, NJ & Cal. But it gets more complicated. Reps are working under a budget maneuver that would allow them to pass a tax bill without Dem support in the Senate. But they can only use the maneuver, called budget reconciliation, if the tax bill doesn't add to long-term budget deficits. Otherwise, the bill would have to pass a 60-vote threshold, & Reps have only 52 senators. Traditionally, Congress uses a 10-year budget window to measure the effects of tax & spending legislation. That means the tax bill couldn't add to budget deficits in the 2nd decade because those years are outside the budget window. Good luck if you can figure this out!
Gold prices dropped to their lowest finish in about 8 weeks . Strength in the $ pressured prices for the metal, which is traded in the greenback. Growing expectations that the Federal Reserve will raise interest rates at its meeting next month also contributed to weakness for gold prices. Jun gold fell $11 (0.9%) to settle at $1216 an ounce, the lowest finish since Mar 15.
Senate Rep leaders are starting what's shaping up to be a secretive process to write their version of an Obamacare overhaul, even after some GOP senators complained that the House devised sweeping health-care legislation behind closed doors. Senate Majority Leader Mitch McConnell held a private meeting today of GOP senators who will help shape the chamber's own version own version of an Affordable Care Act replacement. Among other changes, they'll probably curb the House bill's deep cuts to Medicaid & bolster protections for insurance customers who are older, poor or have pre-existing health conditions. There's already talk of sending the new measure directly to a vote in the full Senate without committee hearings, if leaders can gather the 51 Rep votes needed to muscle it thru. Senator Lamar Alexander, chairman of the Senate health committee, insisted his panel already has held hearings about Obamacare's limitations. The Senate needs to move quickly, he said. "We have a sense of urgency about the millions of Americans in the individual market, which is about 6 percent of Americans, many of whom are seeing their premiums go through the roof," Alexander said. The Senate process will give senators a chance to offer dozens of amendments when the bill reaches the floor, but hearings aren't guaranteed. Senate Reps say they're starting fresh with their own legislation because the House bill can't get enough support to clear the chamber. McConnell said there's no timetable for an agreement. "This process will not be quick or simple or easy, but it must be done," the majority leader said.
Senate GOP Plans Secret Health-Care Debate That May Take Months
Uncertainty is on the rise, especially in DC. But market are not greatly disturbed. Hard to believe. Now there are reports that North Korea will proceed with a 6th nuclear test. Gold is down in the dumps (along with Treasuries) & stock averages are at or very near record highs. These are troubling times, safe haven investments "can't get no respect." Not a good sign going forward for an overbought stock market..
Dow Jones Industrials