Dow dropped 70 (falling below 21K), decliners over advancers better than 2-1 & NAZ fell 30. The MLP index lost 1+ to the 298s & the REIT index was off fractionally to the 344s. Junk bond funds slid lower & Treasuries were a little higher. Oil sank to 48 (more below) & gold went up to 1270.
AMJ (Alerian MLP Index tracking fund)
CL=F
GC=F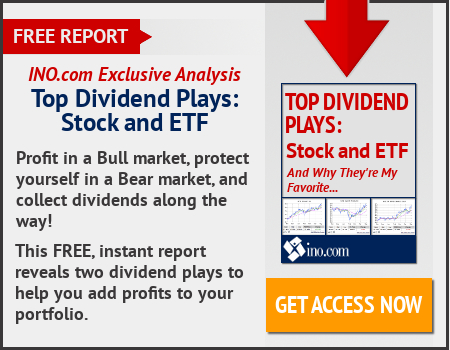 China's official manufacturing gauge held up in May, buoyed by an improving global outlook. Manufacturing purchasing managers index remained at 51.2 for a 2nd straight month in May, compared with an estimate of 51. The non-manufacturing PMI rose to 54.5 (numbers higher than 50 indicate improving conditions). While some early indicators for May suggested a slowdown in growth is taking hold, the PMI data signal continuing momentum that gives policy makers more room to rein in financial risks. While economists forecast growth will meet or exceed the gov target of at least 6.5% this year, projections also point to a continued slowdown after Q1's surprise acceleration to a 6.9% pace. Small enterprises strengthened to 51, the highest in data stretching back 5 years, while large companies weakened to 51.2 from 52. Input prices weakened to 49.5 from 51.8. New orders were unchanged at 52.3 while new export orders rose to 50.7 from 50.6. Steel industry PMI climbed to 54.8 from 49.1.
German unemployment fell to a new record low as Europe's largest economy continued to power ahead. The jobless rate dropped to 5.7% in May from 5.8%, data from the Federal Labor Agency showed. The number of people out of work slid by a seasonally adjusted 9K to 2.54M, compared with a decline of 15K forecast. Germany's economy expanded 0.6% in Q1 on the back of strong domestic demand & firming global trade. The Bundesbank expects the upswing to continue in the coming months, bolstering employment & private spending. "In line with good economic conditions, the labor market continues to develop favorably," labor agency head Detlef Scheele said. "The number of jobless people extended its decline in May iand employment once again grew at a robust pace. Demand for labor also continues to be at very high levels." The ECB is counting on low unemployment in Germany to start pushing wages higher, a key element to restoring sustainable inflation in the euro area.
German Unemployment Declines as Economy Poised for More Growth
Oil prices fell to a 3-week low on news that Libyan output was recovering from an oilfield technical issue, fueling concerns that OPEC-led output cuts to reduce global inventories were being undermined by producers outside the deal. US light crude traded at $48.31, down $1.35 (2.7%), on track for its 3rd straight monthly loss. OPEC & other producers, including Russia, agreed last week to extend a deal to cut production by about 1.8M barrels per day (bpd) until the end of Mar 2018. OPEC members Libya & Nigeria are exempt from the cuts, while US shale oil producers are not part of the agreement & have been ramping up production. Libya's oil production has risen to 827K bpd, climbing above a 3-year peak of 800K bpd reached earlier in May, National Oil Corp said, after a technical issue that hit Sharara oilfield was resolved. Shipping data shows that, excluding pipeline exports, Libya shipped an average of 500K bpd of oil so far this year, compared with 300K bpd average for 2016. Analysts expected US stocks will have fallen 2.8M barrels last week, the 8th straight weekly decline. Compliance by those signed up to the OPEC-led deal remained high among OPEC members & industry sources said Russian figures for May showed output in line with its pledge. Saudi Arabia & Russia said that cooperation between OPEC & non-OPEC producers was seen lasting beyond Mar. "We want to institutionalize cooperation between OPEC and non-OPEC producers," Saudi Energy Minister Khalid al-Falih said.
Oil at 3-week low as rising output risks OPEC-led deal
It appears that Trump will pull out of the Paris climate change accord as tensions between him & Angela Merkel grow. Germany is an important trading partner for the US. Dysfunctional DC is not helping to calm growing investor anxieties. Dow & NAZ continue near record highs, but without major positive economic data, this could be an ugly summer for the stock market.
Dow Jones Industrials