Dow lost 22, decliners over advancers 2-1 & NAZ went up 1. The MLP index was off a big 5+ to the 306s (adding to one month of selling) & the REIT index dropped 4+ to the 339s. Junk bond funds slid lower & Treasuries were sold. Oil slumped to the 46s & gold sank 17 to 1231.
AMJ (Alerian MLP Index tracking fund)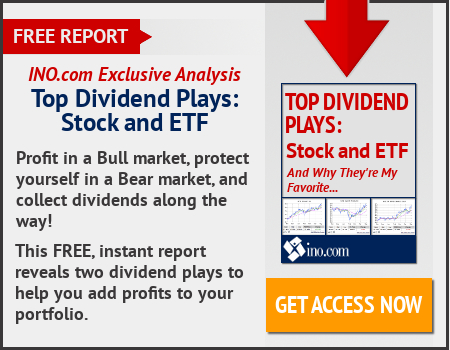 Obamacare will be kept alive or dealt a potential death blow today in a dramatic House vote on an embattled health bill, with big political risks for Pres Trump & Speaker Paul Ryan. House leaders & administration officials expressed confidence that they have just enough votes to pass the measure, which is set for an early-PM vote But with a number of GOP moderates still voicing reservations about the bill, Ryan & other party leaders have a razor-thin margin of error. "Would you have confidence? We're going to pass it," House Majority Leader Kevin McCarthy of Cal said last night. The success, or failure, of the GOP vote will be the most significant test yet for Trump & Rep leaders in Congress, who have very little to show by way of legislative accomplishments so far this year. Last night, the administration projected confidence about the outcome. At a White House dinner with religious leaders, a Trump aide joined the dinner late, saying the count had reached 218, 2 more than needed to guarantee passage. The aide added that he thought the final tally would top 220 votes.
GOP Sets Do-Or-Die Vote to Deliver on Obamacare Repeal Promise
The US trade deficit was narrower than forecast in Mar as record exports of services partly cushioned a drop in merchandise shipments, Commerce Dept data showed.
The gap was little changed at $43.7B (forecast was $44.5B) from a revised $43.8B in Feb.
Exports decreased 0.9% to $191B, the biggest drop since Oct, led by energy, autos & pharmaceuticals &
imports fell 0.7% to $234.7B on capital goods & industrial supplies.
Exports of services rose 0.6 % to a record $64.7B, led by finance & maintenance & repair.
The data help explain how trade ended up making a slight contribution to economic growth last qtr, while highlighting the sometimes under-appreciated role of services in the figures.
Even with the cooling of exports & imports during the month, the outlook for intl trade looks relatively stable. Global growth is showing signs of picking up & the Trump administration has backed away from rhetoric such as a pledge to label China a currency manipulator. Meanwhile, steady gains in jobs & wages will help Americans afford products from overseas.
Economists are trying to look beyond the noise of the first 2 months, with fluctuations that can be attributed to the timing of the Chinese New Year holiday.
The latest figures might provide some more ammunition for Trump administration officials as they seek to reduce the trade gap & wring more favorable terms from trading partners.
The goods-trade deficit with Mexico widened to $7B, the highest since Nov 2007, as imports rose to a record $28B. The gap with China increased to $24.6B from $23 B in Feb. At the same time, exports to the EU 7 South Korea rose to records, while shipments to Germany were the highest since 2008
Petroleum deficit widened to $7.9 billion, the biggest since Jul 2015.
Filings for US unemployment benefits dropped more than forecast last week, consistent with a robust labor market, a Labor Dept report showed. Jobless claims decreased 19K to a 3-week low of 238K (forecast was 248K). The number of people continuing to receive jobless benefits fell 23K to 1.96M, lowest since 2000 The trend of subdued jobless claims indicates employers are placing a premium on workers with experience and skills. Together with steady hiring, that underscores a tighter job market. The monthly payrolls report, due from the Labor Dept tomorrow, is projected to show the economy added 190K workers in Apr after a 98K advance in Mar & the unemployment rate hovered near the lowest in almost a decade. The 4-week average of initial claims, a less-volatile measure than the weekly figure, edged up to 243K from 242K in the prior week. The 4-week average of continuing claims declined to 1.99M, the lowest since 1988 & the unemployment rate among people eligible for benefits held at 1.4.
Jobless Claims in U.S. Declined More Than Forecast Last Week
There is a lot riding on the health care vote. It's much different that other votes. If it does not pass, there will be more doubts about passing legislation that Trump wants starting with his plan to lower taxes. Of course, even if it passes it has to go to the Senate where there will a major fight because the Dems know Trump will sign the bill. Meanwhile oil collapsed to a 5 month low & its future looks glum as OPEC's ability to limit production for higher prices has failed. With all this excitement in the stock market, large price swings are possible & bears appear to be coming out of their caves.
Dow Jones Industrials