Dow rose 74 (over 21K once again), advancers over decliners 5-4 & NAZ went up 24. The MLP index lost 1+ to 311 & the REIT index gained 2+ to the 248s. Junk bond funds advanced & Treasuries were higher. Oil was off pennies in the 51s & gold inched up to 1256.
Dow Jones Industrials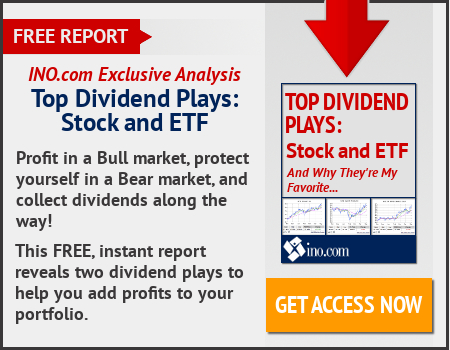 Most Fed officials judged "it would soon be appropriate" to tighten monetary policy again & backed a plan that would gradually shrink their $4.5T balance sheet. "Most participants judged that if economic information came in about in line with their expectations it would soon be appropriate for the committee to take another step in removing some policy accommodation," according to minutes from the FOMC's May 2-3 gathering. The statement points toward a hike as soon as the Fed's meeting in mid-Jun, though FOMC voters added the caveat that "it would be prudent" to wait for evidence that a recent slowdown in economic activity had been transitory. Officials opted to leave the target range for their benchmark lending rate unchanged at 0.75-1%. & they have projected 3 rate increases in 2017 (including the hike they made in Mar). Investors see a solid chance of a rate move in Jun, with pricing in federal funds futures indicating nearly an 80% chance of an increase. Policy makers have also said they would like to start shrinking their bloated balance sheet by year-end, a move that may lift longer-term borrowing costs & dampen growth. Nearly all officials "expressed a favorable view" of a staff-presented general approach to shrinking the balance sheet that would involve gradually increasing run-off caps every 3 months. The caps would eventually reach fully phased-in levels, which would then be held in place until the size of the balance sheet was normalized. Policy makers agreed that they should provide additional details of the plan "soon" & nearly all said it would be appropriate to start the process this year, provided their expected path for rate hikes stays on track. Officials discussed a brightening global economic picture & viewed recent soft inflation & output data as likely caused by transitory factors.
Most Fed Officials Saw Tightening 'Soon,' Favored Unwind Plan
General Electric, a Dow stock, CEO Jeffrey Immelt, under pressure from an activist investor to boost profit, is giving shareholders little reason for optimism. The industrial giant will have to stretch to meet a goal for EPS of $2 next year as it contends with challenging conditions in the oil industry & headwinds in equipment pricing, Immelt said at a conference with analysts. If there's no improvement in the resource markets, profit of that level next year "would be at the high end of the range," he added. The earnings uncertainty adds to the pressure on Immelt after several qtrs of weak results & GE's 11% slide YTD. Trian, an activist investor, said last month that GE had a path to earn as much as $2.33 a share next year if it hits cost targets & continues to generate sales growth. That suggestion contrasted with increasingly bearish analysts, who anticipate EPS of $1.88. Following talks with Trian earlier this year, GE said it would cut costs more aggressively & reduce management bonuses if it fails to meet certain financial goals. Asked about succession, Immelt declined to detail his future plans. "We've got a very deep bench," he said at the Electrical Products Group conference. Now, in his 16th year at the helm, Immelt is trying to arrest the stock slide as investors look for a payoff from the widely praised shift he led in recent years away from finance & toward industrial manufacturing. Spotty global economic conditions & an oil-industry slump have kept pressure on sales & cash flow. In a spirited exchange during the Q&A portion, Immelt defended GE's performance & highlighted plans for 3-5% organic growth. He said this is one of the only times in his tenure as CEO that he strongly disagreed with the stock price, along with market dislocations in 2001 & 2009. "Today, when I think about where the stock is compared to what the company is, it's a mismatch," he added. "Nobody likes how the stock's traded this year, but it's up to us to execute," Immelt said. GE has as much as $12B in "unallocated capital" for uses such as acquisitions, he added. The expects to close a deal to merge its oil & gas business with Baker Hughes (BHI) early Jul. The stock fell 45¢. If you would like to learn more about GE, click on this link:
club.ino.com/trend/analysis/stock/GE?a_aid=CD3289&a_bid=6ae5b6f7
General Electric (GE)
Treasury Sec Steve Mnuchin is urging lawmakers to pass legislation to increase the Treasury's borrowing limit before leaving on the Aug recess. He also urged the House Ways & Means Committee members to pass the debt limit legislation as a "clean" bill without controversial add-ons that could complicate its passage. Previously he had said the deadline to act was sometime in the fall, in line with other analysts. Congress must act to increase the debt limit to avert a first-ever, economy-rattling default on US obligations like bond payments. Mnuchin's comments came shortly after White House budget director Mick Mulvaney said that gov "receipts currently are coming a little bit slower than expected." Mnuchin is defending the aggressive spending cuts in Trump's budget. He says the "costs of excessive government commitments" has "forced us into hard choices." He emphasized the need for tax cuts & says his top priority is creating sustainable economic growth. The best way to achieve that is thru tax reform & regulatory relief.
Americans pulled back their pace of home-buying in Apr, as the shrinking number of houses for sale and rising prices are putting them in a bind as their options dwindle. The National Association of Realtors said that sales of existing homes declined 2.3% last month to a seasonally adjusted annual rate of 5.57M. Still, a stable job market has supported solid demand from buyers as home purchases are 1.6% higher than a year ago. But the specter of fewer homes for sale is starting to squeeze the market. Would-be buyers are mobbing open houses as sales are occurring on the shortest timeline ever recorded. The inventory of homes for sale has declined on an annual basis for the past 23 months, creating a shortage that has pushed up prices above income growth. The number of properties listed for sale has plunged 9% over the past 12 months to 1.93M. Homes are staying on the market for a median of just 29 days, the shortest period since in 6 years. The fast-moving market has fueled rising home values that have priced some entry-level buyers out of the market. The median sales price has risen 6% from a year ago to $244K. But the sales volume of homes worth less than $250K has declined over the past year, while homes worth more than the median have experienced sales growth. As a result of the rising prices, it's still cheaper to buy rather than rent, but the gap is narrowing.
Stocks climbed higher, but cautiously. DC remains dysfunctional & those conditions will worsen when Trump returns next week. Raising the debt ceiling is one more challenge & this has to be addressed soon. Traders continue to be optimistic, spurred by the attitudes of consumers & execs. To make this come together, DC has to join the party. But that seems far away.
Dow Jones Industrials