Dow jumped up 81, advancers over decliners almost 5-1 & NAZ gained 26. The MLP index added 3+ to the 312s & the REIT index went up 2+ to the 342s. Junk bond funds were mixed & Treasuries were sold. Oil advanced 1+ to the 49s (more below) & gold also rose.
AMJ (Alerian MLP Index tracking fund)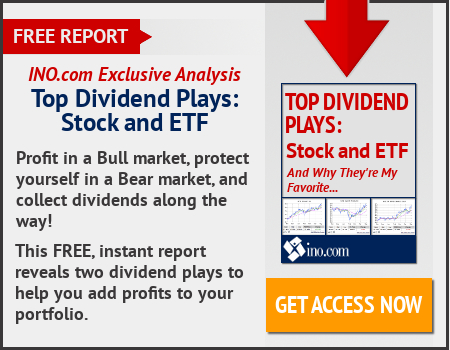 Saudi Arabia & Russia said they favor prolonging oil-output cuts by global producers thru Q1-2018, setting a firmer timeframe for a likely extension of the curbs & crude prices jumped. Longer cuts at already agreed-upon volumes are needed to reduce global inventories to the 5-year average, the energy ministers of the world's biggest crude producers said at a joint press briefing in Beijing. They will present their position to other countries ahead of a meeting between OPEC & other producing nations later this month in Vienna. Russia & Saudi Arabia, the largest of the 24 producers that agreed to cut output for 6 months starting in Jan, are reaffirming their commitment to the deal amid growing doubts about its effectiveness. Surging US production has raised concern that OPEC & its partners are failing to reduce an oversupply. Oil has surrendered about ½ its gains since their accord late last year. "The agreement needs to be extended as we will not reach the desired inventory level by end of June," Saudi Arabia's Khalid Al-Falih said. "Therefore, we came to the conclusion that ending will probably be better by the end of first quarter 2018." Oil futures rose after the ministers spoke. West Texas Intermediate climbed over 3% to $49.45 a barrel. But both remain more than 50% below their 2014 peak.
Saudi Arabia, Russia Favor Extending Oil Cuts Through Next March
A gauge of US home-builder confidence rose in May, another signal of a strengthening housing market. The National Association of Home Builders housing-market index rose by 2 points to a seasonally adjusted 70 in May, the 2nd-highest reading since the downturn. It was 68 in Apr, a decline from the previous month's reading of 71. The expectation for the index to match the Apr reading. The index measures builder confidence in the market for new single-family homes & figures over 50 mean more builders see conditions as good rather than bad. It is one of several gauges of US business & consumer sentiment that jumped following Nov election, though measures of actual economic activity were subdued in Q1. More broadly, the US housing market gained strength in recent years, but the NAHB index climbed much faster than actual home construction. The trade group's chief economist, Robert Dietz, said "Especially as existing home inventory remains tight, we can expect increased demand for new construction moving forward."
Manufacturing activity in the NY region declined in May as the NY Federal Reserve's gauge of current business conditions in the area hit negative territory for the first time since Oct.
The index fell 6 points this month to -1 from 5.2 in Apr despite expectations for it to rise to 7. A small decline in orders & shipments put pressure on the new orders index which fell to -4.4 for the month from 7 in Apr, while the prices paid index hit its lowest level since Nov. The data contrast with the Institute for Supply Management's gauge of US manufacturing activity, which saw its 8th-straight month of growth in Apr.
But it wasn't all bad news: The employment component remained in positive territory for the month, as the broader US labor market continues to show signs of strength. The Empire State employment index slipped to 11.9 while the average workweek was little changed. Additionally, the 6-month outlook showed New York area firms remained optimistic about the future as the future business conditions index held steady at 39.3 & future new orders & shipment components were slightly higher with employment forecast to increase over the next few months.
Stocks are rising on hopes that limiting oil output will be a boost for energy stock which have been struggling. The popular stock averages are at or near record highs, but as pointed out before, obstacles for economic progress remain, starting with a dysfunctional DC environment. In the meantime, enjoy higher prices.
Dow Jones Industrials