Dow gained 84, advancers over decliners 5-2 & NAZ went up 32. The MLP index added 3+ to 311 & the REIT index rose 1+ to the 345s. Junk bond funds were purchased & Treasuries inched higher. Oil climbed higher above 50 & gold is near recent highs at 1259.
AMJ (Alerian MLP Index tracking fund)
CL=F
GC=F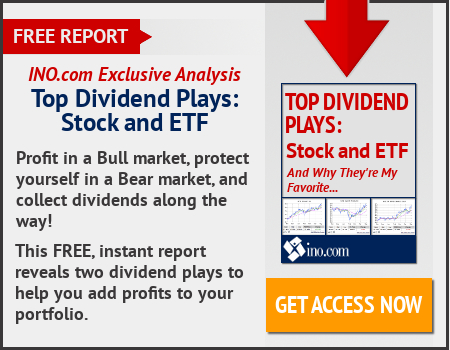 Pres Trump opened his first visit to Israel, saying he sees growing recognition among Muslim nations that they share a "common cause" with Israel in their determination to counter the threats posed by Iran. Arriving directly from Riyadh, Saudi Arabia, Trump expressed his hope for cooperation among US allies in the Middle East. His 2nd stop on the 9-day tour aimed to test the waters for reviving the dormant Israeli-Palestinian peace process. Trump, who had previously suggested that it would be easier than anticipated to solve the conflict that has vexed his predecessors for decades, said that conditions were right in both Israel & the Arab world to strike what he has called "the ultimate deal." "We have before us a rare opportunity to bring security and stability and peace to this region and to its people," Trump said upon arrival in Tel Aviv. Israeli Prime Minister Netanyahu called Trump "a true friend" to Israel & expressed optimism about Trump's role in the Middle East peace process.
While is thousands of miles away, his policy agenda faces tests back home this week as he looks to shift the focus from Russia investigations to his plans for boosting American military power & revamping the tax code. The White House tomorrow will roll out a budget proposal crystallizing the priorities in a blueprint that calls for large cuts to social safety-net programs such as Medicaid & food assistance while increasing Pentagon & border-security spending. While Trump visits Pope Francis in Rome on Wed, Treasury Sec Steve Mnuchin in DC will testify about the 2018 budget plan before the House Ways & Means Committee. The same panel will hold a separate hearing devoted to a tax overhaul aimed at reducing rates & speeding job growth, a centerpiece of Trump's campaign message. Following revelations about Trump & Russia over the past 2 weeks, the White House & congressional Rep leaders are eager to show that they can deliver on policy promises. "People in the country need to know that we are busy at work trying to solve their problems," House Speaker Paul Ryan said. "So I realize that there's a lot in the media these days. That doesn't seize up Congress. That doesn't stop us from doing our jobs, to work on people's problems." A potential land mine for the administration is a report coming out this week from the Congressional Budget Office. The CBO will release its evaluation of the health-care bill that narrowly passed the House on May 4 following an intensive lobbying push by the White House. The analysis could influence the bill's fate in the Senate by giving lawmakers a fuller picture of how much the measure will cost & how many people might lose insurance coverage. Meantime, the congressional machinery devoted to the Russia probe continues.
Oil prices rose, bolstered by confidence that top exporters will this week agree to extend supply curbs, with suggestions the cuts could even be deepened. US light crude up 47¢ at $50.80, up more than 10% from lows earlier this month. Prices have risen on expectations that OPEC & other producers, including Russia, will extend for another 6 or 9 months a deal to cut supplies by 1.8M barrels per day (bpd). The possibility of deepening the cuts was also being discussed ahead of a meeting of OPEC & other producers May 25. Some analysts argue that deeper cuts are required to balance the market, pointing to a slight rise in OPEC exports this year. The US Energy Information Administration (EIA) expects OPEC net oil export revenues to rise in 2017, partly because of "slightly higher" OPEC output. US oil production has already climbed 10% (almost 900K bpd) since mid-2016 to 9.3M bpd. Iraqi oil minister Jabar al-Luaibi said today that OPEC's #2 producer had met its share of production cuts, but added that the country remains ready to meet any global demand growth that may arise.
Oil rises on expectation of extended, possibly deepened output cut
Trump is going to be the focus of attention by traders this week. Already whopper size arms deals from Mideast countries are encouraging for stock buyers (especially for defense stocks). His visit to Saudi Arabia was well received, traders like to see that. Meanwhile DC will be active with more about administration proposals for spending, which may dampen some the partisan questions about the Russia story. If Trump's trip goes well, stock should rise this week.
Dow Jones Industrials