Dow lost 23 (more than 100 above the lows), decliners over advancers 3-2 & NAZ was off 13. The MLP index fell 1+ to the 308s & the REIT index lost 1+ to the 341s. Junk bond funds did little & Treasuries were higher with the 10 year Treasury yielding 2.4%. Oil went up (more below) & gold added 6 to 1225.
AMJ (Alerian MLP Index tracking fund)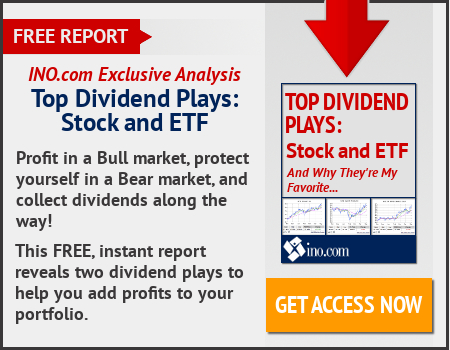 OPEC boosted estimates for growth in rival supplies by 64% as the US oil industry's recovery accelerates, threatening its attempts to clear a surplus. Production from outside OPEC will increase by 950K barrels a day this year, OPEC said in a report, revising its forecast up by about 370K. The projection is 4 times higher than in Nov, when the group announced a production cut to try and re-balance oversupplied world markets. Non-OPEC nations pump about 60% of the world's oil. Oil prices sank to a 5-month low below $44 a barrel last week on concern that the cuts by OPEC & 11 partners, including Russia, aren't clearing the glut & that more supply is coming from US shale drillers. While OPEC has signaled it will probably extend the cutbacks into H2, the increased production outlook for competitors may fuel speculation their strategy has backfired. "U.S. oil and gas companies have already stepped up activities in 2017 as they start to increase their spending amid a recovery in oil prices," OPEC's research department said. "In addition to the growth in the U.S., higher oil production is expected in Canada and Brazil." The report echoed comments from officials such as the Saudi Arabian Energy Minister & his Russian counterpart that prolonged action will likely be required when ministers gather on May 25. "Continued rebalancing in the oil market by year-end will require the collective efforts of all oil producers to increase market stability," it said. The organization raised its outlook for US production growth by 285K barrels a day to 820K a day. The number of drilling rigs operating in the country has more than doubled since May as shale explorers emerge from a 2-year rout buoyed by the initial price gains after OPEC announced its plan. When OPEC introduced its 2017 forecast for non-OPEC supply last Jul, it had projected a contraction of 100K barrels a day.
The deadline for most companies to decide whether they will sell plans on the ObamaCare marketplace next year is Jun 21, as instability on the exchanges & rising costs continue to discourage companies from participating. Yesterday, Aetna (AET) became the latest major health insurance company to commit to completely exiting the ObamaCare marketplace in 2018, citing exorbitant costs. "Our individual Commercial products lost nearly $700 million between 2014 and 2016, and are projected to lose more than $200 million in 2017 despite a significant reduction in membership. Those losses are the result of marketplace structural issues that have led to co-op failures and carrier exits, and subsequent risk pool deterioration," the company said. Here is look at the deteriorating ObamaCare landscape, where many Americans face a real risk of losing coverage in 2018. Humana (HUM) announced earlier this year it would not participate on the ObamaCare exchanges next year. Anthem (ANTM) is contemplating exiting some, if not all, of its positions next year, CEO Joseph Swedish said. "Recognizing the level of volatility in the individual ACA-compliant product offerings, we are assessing our marketfootprint in 2018 as well as rate increases necessary to reflect the underlying morbidity and expected costs of this population," he said. If Anthem did decide not to participate, it would leave nearly 250K customers without coverage options. The largest health insurer in the US, UnitedHealth, (UNH & a Dow stock), has also already exited most of its exchange positions. 5 states,Alabama, Alaska, Oklahoma, South Carolina & Wyoming, & 31% of counties across the country currently only have one ObamaCare exchange provider. In 2018, 16 counties in Tennessee could have no coverage, though Blue Cross Blue Shield said earlier this week it may step in to fill those gaps. Meanwhile the law is on life support in Iowa
Opens a New Window.
where the last major insurer, Medica, has threatened to pull out unless there is "swift action by the state or Congress to provide stability," following AET, Wellmark Blue Cross & Blue Shield's withdrawal from the state.
Treasury Sec Steve Mnuchin's first meeting with Italian Finance Minister Pier Carlo Padoan is the start of what will become a good relationship between Italy & the Trump administration. Meetings so far produced results on cyber security & countering terrorism, key issues for the US. An Italian spokesperson also said the 2 ministers shared ideas & information on the soundness of the Italian banking system, which is ladened with troubled loans. Italy's economy is also dealing with rising unemployment. A Treasury official said one of Mnuchin's top priorities is creating jobs. The secretary is forging & enforcing agreements that the administration hopes will translate into jobs for American workers. That's one reason the Trump administration's "America First" policy is front & center at the summit, even though trade is not a formal topic of discussion. Bari, Italy is the site for the G7 Meeting of Finance Ministers & Central Bank Governors, & the first bilateral meeting for Secretary Mnuchin. G7 ministers from Japan, France, Canada, Germany, Italy & the UK are expected to ask him about the status of tax reform in the US & if it will include a border adjustment tax. A Treasury official says the Trump administration does not believe a border adjustment tax will work, but is open to discussing it with Congressional leaders who are writing tax reform legislation.
Oil prices rose more than 1%, as large drawdowns in US inventories & growing support for continued OPEC output cuts boosted confidence that a seemingly insurmountable glut might finally diminish. US crude stockpiles posted their biggest weekly drawdown since Dec as imports dropped sharply, the Energy Dept said yesterday, while inventories of refined products also fell. In recent days major producers have voiced support for extending last year's deal from OPEC & other producers to cut supply. Iraq & Algeria said they were in favor of extending that deal, which cut output by almost 1.8M barrels per day (bpd) during H1. OPEC meets on May 25 to decide on production policy for H2 & most analysts expect the group to extend cuts until at least the end of the year. Today OPEC announced group production was down in Apr. Saudi Arabia's production was higher, although Riyadh continues to produce less than agreed under the deal. While OPEC & producers have reduced output there have been few signs that supply has fallen significantly as other producers have shielded many key customers, especially in Asia, from cuts. In addition, OPEC also sees more supply coming from non-member countries such as the US. The cartel raised its estimate of total oil supply growth from non-OPEC producers this year to 950K bpd from a previous forecast of 580K bpd. US oil production continued to rise, jumping above 9.3M bpd last week, the highest since Aug 2015.
Oil Rises as Countries Join OPEC Cuts, U.S. Inventory Falls
The sellers gave up at midday & buyers brought stocks back so they only suffered mild losses. The strength of the stock market with all the craziness in DC is nothing short of amazing. At other times stocks have gotten slammed hard!! Congress has to get back to real work starting with repairing ObamaCare & then passing new tax legislation. Hopefully some guys are actually working on that stuff while the news focuses on Comey. As pointed out above, ObamaCare is in bad shape which will hurt millions. That means millions of people. The popular averages continue near record highs because traders expect to hear good news from DC. But the good news seems a long way off.
Dow Jones Industrials