Dow added 32, advancers over decliners 4-3 & NAZ lost 4. The MLP index hardly budged at 311 & the REIT index went up 1+ to the 346s. Junk bond funds did little & Treasuries were slightly higher. Oil was even & gold was off a tad.
AMJ (Alerian MLP Index tracking fund)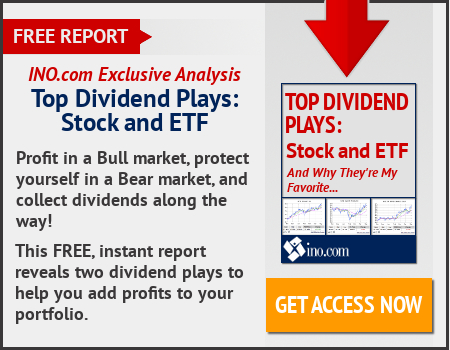 Pres Trump would dramatically reduce the gov's role in society with $3.6T in spending cuts over the next 10 years in a budget plan that shrinks the safety net for the poor, recent college graduates & farmers. The proposal, to be released today, claims to balance the budget within a decade. But it relies on a tax plan for which the administration has provided little detail, the elimination of programs backed by many Rep lawmakers & heavy use of accounting gimmicks. His fiscal 2018 budget proposal has already been declared dead on arrival by many of his Rep allies in Congress. The plan would slash Medicaid payments, increase monthly student loan payments & cut food stamps & agricultural subsidies, each backed by powerful constituencies. The administration is unbowed. "We're no longer going to measure compassion by the number of programs or the number of people on those programs," White House budget director Mick Mulvaney said. "We're going to measure compassion and success by the number of people we help get off those programs and back in charge of their own lives." Senate Leader Mitch McConnell has already said he expects the Rep-led Congress to largely ignore the proposal, saying that early versions reflected priorities that "aren't necessarily ours."
Trump Seeks $3.6 Trillion in Cuts to Reshape U.S. Government
The German economy is firing on all cylinders & a surge in sentiment suggests it has staying power. Business confidence rose to the highest since 1991 this month, while manufacturers saw the fastest growth in 6 years amid a surge in orders. Consumer spending, investment & exports contributed to growth in Q1, helping the economy to expand 0.6%, its strongest performance in a year. Germany's booming economy is the single-biggest driver of a regional upswing that is adding pressure on Mario Draghi to open a debate in Jun about unwinding the
EC
B's unconventional stimulus. The Bundesbank predicts that the bloc's largest economy will continue to grow at a robust pace in the coming months, supported by "lively" foreign & domestic demand. In Q1, German construction surged the most in 3 years as mild winter weather bolstered activity. Spending on new equipment increased at the fastest pace since the end of 2015. The seasonally adjusted increase in GDP matched a May 12 estimate. The Ifo institute's confidence index rose to 114.6 from 113 in Apr, beating the forecast. Gauges of current conditions & business expectations also improved. German manufacturing & services activity accelerated in May & a similar report for the euro area showed that the economy is growing at a pace that would warrant a tightening of monetary policy if it wasn't for weakening inflation. While ECB pres Draghi acknowledged the recovery is becoming increasingly solid & broad, he also warned that price pressures remain muted. His Bundesbank counterpart Jens Weidmann said that policy normalization will near if the continued economic upswing in the region & the gradual decline in unemployment push up wages & inflation on a sustained basis.
German Upswing Set to Last as Sentiment Jumps to Record High
New-home sales fell sharply in Apr after reaching a 9-year high the prior month, a possible sign of weaker demand after a runup in prices. Purchases of new, single-family homes, a narrow slice of all US home sales, fell 11.4% to a seasonally adjusted annual rate of 569K in Apr, the Commerce Dept said (sharply below an expected sales drop of 1%). New-home sales in Mar reached a rate of 642K, the highest since 2007. Sales figures are highly volatile month to month. Over a broader period, the market appears to be stable. New-home sales climbed 0.5% in Apr from a year earlier. At the current sales pace, there was a 5.7 months supply of new homes on the market. There were 268K new homes for sale in Apr, a level unmatched since Jul 2009. The median sale price for a new home sold was $309K, down from $318K in Mar. The US housing market picked up steam toward the end of 2016, momentum that carried into the early months of this year.
Dow Jones Industrials