Dow added 36, advancers over decliners more than 3-2 & NAZ went up 9. The MLP index was fractionally higher in the 313s & the REIT index added 1+ to the 347s. Junk bond funds were up a little & Treasuries inched higher. Oil clawed its way higher in the 51s & gold was off a tad.
AMJ (Alerian MLP Index tracking fund)
CL=F
GC=F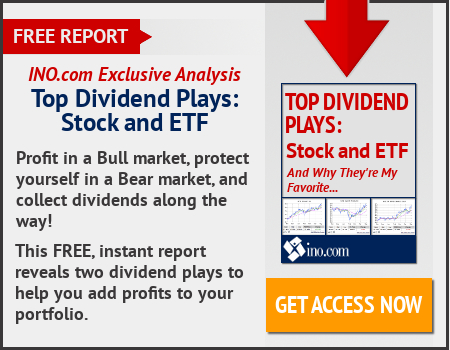 OPEC & its allies came one step closer to agreeing to extend their oil supply deal after a ministerial committee recommended another 9 months of cuts. The Joint Ministerial Monitoring Committee, composed of 6 OPEC & non-OPEC nations, agreed in Vienna to support an extension thru Mar 2018, Venezuelan Oil Minister Nelson Martinez said, adding to the public backing for another 9 months of cuts from the most influential participants in the deal, including Russia, Saudi Arabia & Iraq. OPEC & 11 non-members agreed last year to cut output by as much as 1.8M barrels a day. The supply reductions were initially intended to last 6 months from Jan, but the slower-than-expected decline in surplus fuel inventories prompted the group to consider an extension. US crude futures have rebounded by about 13% from a 5-month low since Saudi Arabia first proposed maintaining the curbs into 2018. Venezuela, Russia, Saudi Arabia & Algeria, had already said they favor continuing the supply cuts thru Mar 2018. Oman said prior to the meeting that it wasn't opposed to 9 months, but wanted more discussion before giving its support. Kuwait, the panel's 6th member, said they would also discuss a 12-month extension. Prior to the meeting, ministers had also mentioned the possibility of an additional 6 months, 12 months or even curbs extending thru all 2018. The committee didn't discuss deeper cuts & will continue to monitor the market regularly. Oil officials from the 24 nations participating in the deal meet in the Austrian capital Thurs to finalize their agreement.
China's 'financial markets quickly brushed off Moody's Investors Service's decision to cut its rating on the nation's debt for the first time in almost 3 decades, with stocks, bonds & the currency little changed. The Shanghai Composite Index rose 0.1%, after slumping as much as 1.3% to approach the key 3K level. The yuan was steady against the $, while the yield on the 10-year gov debt held at 3.67%. The Moody's downgrade to A1 from Aa3 comes at an awkward time for China's authorities, who called the cut "absolutely groundless." A campaign to reduce risk in the financial sector has caused local investors to desert the equity & bond markets, while traders have been pushing back against the central bank's efforts to shore up the currency. Today's late reversal in the Shanghai gauge was likely helped by gov intervention. Moody's cited the likelihood of a "material rise" in economy-wide debt & the burden that it will place on the state's finances. China's Ministry of Finance said that the ratings company underestimated the capability of the gov to deepen reform & boost demand. Total outstanding credit climbed to 260% of GDP by the end of 2016, up from 160% in 2008. Moody's lowered China's credit-rating outlook to negative from stable in Mar 2016, citing rising debt, falling currency reserves & an uncertainty over authorities' ability to carry out reforms. About a month later, S&P Global Ratings warned that rising local debt was pressuring the nation's rating. The ChiNext gauge of mostly technology shares gained 1% on the mainland, erasing a loss of as much as 1.6%. Hong Kong's Hang Seng Index advanced 0.1%.
Home prices in the US increased 6% in Q1 from a year earlier as competition heated up for a scarcity of listings. Prices rose 1.4% on a seasonally adjusted basis from the previous 3 months, the Federal Housing Finance Agency said. In Mar, prices climbed 0.6% from Feb, matching the estimate. Job growth is firing up demand for real estate, pushing buyers into bidding wars for the tight supply of homes on the market. There were 1.83M previously owned homes available for sale at the end of Mar, down 6.6% from a year earlier, according to the National Association of Realtors. "Mortgage rates during the quarter remained slightly elevated relative to most of last year, but demand for homes remained very strong," Andrew Leventis, deputy chief economist for the FHFA, said. "With housing inventories still languishing at extremely low levels, the strong demand led to another exceptionally large quarterly price increase." The FHFA index measures transactions for single-family properties financed with mortgages owned or securitized by gov-sponsored Fannie Mae & Freddie Mac. It doesn't provide prices. The national median price of an existing single-family home was $232K in Q1, up 6.9% from a year earlier, data from a realtors group.
U.S. Home Prices Rose 6% in First Quarter as Supply Tightened
Stocks are meandering again. The Trump team put out its vision of taxes which did not get a warm reception in Congress & those guys are the ones who will write any new regulations. Trump's trip is going well & everybody is waiting to hear what he says about trade relations. That will move markets. Dow is back near 21K, where it was at the start of Mar.
Dow Jones Industrials