Dow gave back 4, advancers just ahead of decliners & NAZ was up 4. The MLP index fell 1+ to the 305s & the REIT index lost 2+ to the 346s. Junk bind funds were a little higher & Treasuries inched its way up. Oil rose & gold had another good gain (more on both below).
AMJ (Alerian MLP Index tracking fund)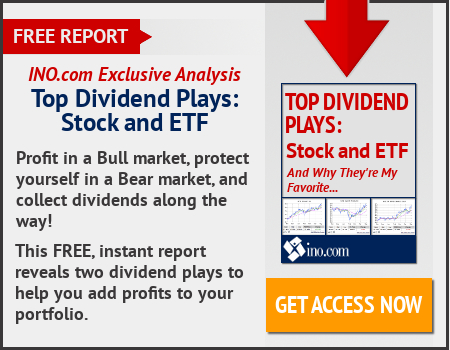 Group of Seven leaders are preparing to sign off on a substantially pared-down statement at the close of their meeting, an indication of persisting divisions on climate change & trade between Pres Trump & the 6 other leaders. The final communique, 32 pages last year, traditionally outlines the common positions of G-7 leaders on the economy & other global issues requiring joint action by the world's leading powers. This year's statement is on pace to be 1/3 the length of last year's. The 2-day summit presents a new dynamic for the world's leading industrial nations, with Trump & three other leaders attending their first G-7. The new era is set to deliver a different type of communique, with one official saying that it could be as few as 6 pages. Another described the brevity as a positive development that allows focus 4 avoids the document ballooning out of control. The pared-down draft nonetheless reflects the difficulty in bridging a divide with a US pres elected on an "America First" platform that tears up many long-held positions. Trump admonished NATO leaders yesterday & also took a pop at Germany's trade surplus. The G-7 nations are divided in particular over climate change & trade. It's possible the final communique issued at the close tomorrow will see all G-7 nations except the US pledge action on climate change. The communique could be much shorter & more strategic.
G-7 Leaders Agree to Disagree
Gold prices rose to settle at their highest level in a month, tacking on about 1.2% for the week as geopolitical jitters raised the metal's investment appeal. Jun gold rose $11.70 (0.9%) to settle at $1268 an ounce for the session. Prices have climbed for 3 weeks in a row.
Baker Hughes reported that the number of active US rigs drilling for oil climbed
Opens a New Window.
by 2 to 722 rigs this week. That marked a 19th weekly rise in a row, but the increase was the smallest weekly rise of the year. The total active US rig count, which includes oil &natural-gas rigs, climbed 7 to 908. Oil prices appeared unfazed in the wake of the data. Jul West Texas Intermediate crude was up 62¢ (1.3%) to $40.52 a barrel.
Demand for long-lasting factory goods fell in Apr, hinting at potential speed bumps for the manufacturing sector. Orders for durable goods--products designed to last at least 3 years, such as trucks & computers,-decreased 0.7% from the prior month to a seasonally adjusted $231B, the US Commerce Dept said. The forecast was for a 1.8% decline for orders last month. In Mar, orders rose a revised 2.3%. New orders for civilian aircraft, a category that swings wildly from month to month, dragged down the headline figure. In Apr, such orders tumbled 9.2%. Other sectors also retrenched, including primary & fabricated metals, machinery & electrical equipment. In one sign companies are investing, new orders for computers jumped 5% from a month earlier. Motor vehicle & parts orders climbed 0.3% following decreases the prior 2 months. Automotive production had been a driver of growth for much of the economic recovery, but demand in the sector appears to be easing in recent months after hitting record levels in 2015 and 2016. Excluding transportation, orders fell 0.4%. A closely watched proxy for business spending on new equipment, orders for nondefense capital goods excluding aircraft, was flat in Apr, the 2nd consecutive month with no change. Data on durable goods can be volatile from month to month, but broader trends suggest the manufacturing sector had picked up early in the year after weak stretches thru much of 2015 & 2016. Total durable-goods orders were up 2.2% in the first 4 months of 2017 compared with the same period a year earlier. Orders for nondefense capital goods excluding aircraft advanced 1.3% in the same span. An improving global economy, revived energy sector & a strong housing market generally support demand for US manufactured goods. Other manufacturing gauges have been broadly positive recently.
Brevity in the report at the end of the G-7 meeting. They rarely say anything meaningful, just a lot of hot air that is forgotten quickly. However, Trump's trip went well. The markets thought so & traders took the averages to record (or near record) heights. Dow went up 370 this week. Now all that is needed for healing in DC. That will take time. Maybe never. In the meantime, gold is flying high. Since both are not supposed to rise at the same time, one needs to see selling.
Dow Jones Industrials