Dow fell only 6, decliners over advancers about 2-1 & NAZ went up 2. The MLP index plunged 9+ to the 302s & the REIT index fell 1+ to the 341s. Junk bond funds were 1% lower (big for this group) & Treasuries continued weak. Oil was off a big 2+ to the 45s & gold sank below 1230 (more on both below).
AMJ (Alerian MLP Index tracking fund)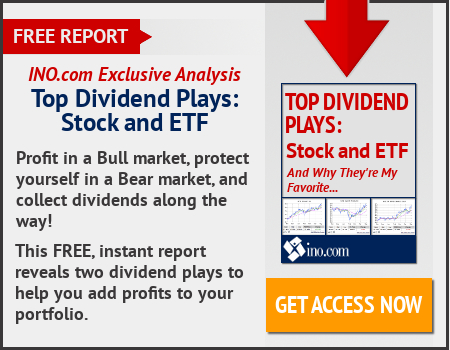 House Reps mustered just enough votes to pass their health-care bill, salvaging what at times appeared to be a doomed mission to repeal & partially replace Obamacare under intense pressure from Pres Trump to produce legislative accomplishments. The 217-213 vote sends the American Health Care Act to the Senate, where it has little chance of being passed in its current form by fellow Reps spooked by reports the plan would cause $M to lose health insurance. 20 Reps voted against the bill while no Dems backed it. As the House was voting, several key GOP senators including Roy Blunt of Missouri said the Senate will write its own substitute version instead of taking up the House bill. Trump wrote on Twitter that he was watching the floor debate shortly before the vote. GOP House members headed to the White House, where the pre planned to speak at a Rose Garden celebration. "What protection is Obamacare if there is no health care plan to purchase in your state?" House Speaker Paul Ryan said, referring to insurance companies' decisions to drop coverage in some states. "We can put this collapsing law behind us and this failed experiment. "
House Passes Obamacare Repeal in Razor-Thin GOP Victory
The oil rally following OPEC's deal has disappeared. Futures dropped to their lowest since late Nov on growing signs that the group's production cuts are failing to clear a surplus of crude. Oil stocks felt the pinch, with the S&P Oil & Gas Exploration & Production Index slumping almost 5% to the lowest since Aug. US crude output has risen to the highest since Aug 2015 as shale drillers add rigs every week. In response, OPEC is likely to extend the 1.2M barrel-a-day cut agreed to in Nov for 6 months, according to the Nigerian Oil Minister Emmanuel. OPEC will meet May 25 to make a decision. Russia is said to support prolonging the curbs. West Texas Intermediate for Jun delivery fell a whopping $2.26 (4.7%) to $45.56 a barrel. Total volume traded was about 49% above the 100-day average. US crude output rose 28K barrels a day last week for the longest run of gains since 2012, according to Energy Information Administration data. Crude stockpiles fell 930K barrels, compared with the estimate for a 3M-barrel drop. Refineries processed 17.2M barrels of crude a day last week as they utilized 93.3% of their capacity, both down for the first time in 7 weeks, according to the agency. Commodities also declined as China's intensifying clampdown on financial leverage & increased regulatory scrutiny are seen curbing demand in the world's biggest energy consumer. The Bloomberg Commodity Index dropped almost 2% to the lowest since Nov.18.
Crude Tumbles to Lowest Since OPEC Deal
US worker productivity declined in Q1 by the most in a year as growth in the economy weakened, a Labor Dept report showed. The measure of employee output per hour decreased at a 0.6% annual rate (forecast was a 0.1% decline) after a revised 1.8% gain in the prior 3 months. Expenses per worker rose at a 3% pace (forecast was 2.7% increase) after a revised 1.3% gain. The results reflect Q1 slowdown in the economy, which grew at the slowest pace in 3 years while the job market remained solid. The report underscores the challenge of achieving a sustained acceleration in productivity, which has been elusive thru most of this expansion. As wages remained weak in recent years, businesses relied on new hires rather than more investment in efficiency-boosting technology, though that trend may change eventually as weak productivity erodes profits. Productivity rose 1.1% from Q1-2016; unit labor costs, which are adjusted for changes in efficiency, were up 2.8% from a year earlier. Adjusted for inflation, hourly compensation fell at an 0.8% rate last qtr, after no change in Q4. Output rose at a 1% rate, following a 2.7% gain in Q4. Hours worked increased at a 1.6%, after a 1% advance & compensation for each hour worked rose at a 2.4% annual pace. The latest drop in productivity compares with an average annual gain of 0.6% from 2012 thru last year. Among manufacturers, productivity rose at a 0.4% rate in Q1 after a 2%.
Gold prices dropped to settle at their lowest level since mid-Mar. A report from the World Gold Council showing sizable declines in global gold investment & central bank demand, along with expectations that the Federal Reserve is on track to raise interest rates at a gradual pace pressured prices. June gold lost $19.90 (1.6%) to settle at $1228 an ounce.
Trading today had the makings of an unusually volatile market, but once again traders took the news with a sense of calm. The Dow dropped about 100 while the big vote was taken in the House, but buying brought that index back to nearly breakeven in the PM while NAZ was flattish for the day. A collapse in oil prices sent another dark cloud over the stock market, but that did not add selling pressure. Now the health care bill goes to the Senate where it will not get a warm welcome. Trump has a claim for his first victory in Congress no matter how the Senate vote turns out. Tomorrow the jobs report should bring bring routine news.
Dow Jones Industrials