Dow advanced 70, advancers only slightly ahead of decliners & NAZ added 42. The MLP index lost 3+ to the 307s & the REIT index rose fractionally in the 348s. Junk bond funds continued little changed & Treasuries had a modest rally. Oil plunged after oil production cuts disappointed (more below) & gold crawled higher to 1255.
AMJ (MLP Alerian MLP Index tracking fund)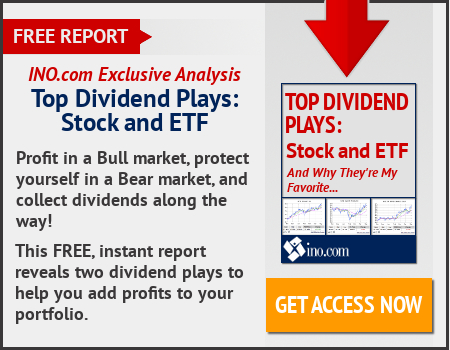 Federal Reserve Board Governor Lael Brainard said there is now less risk to the US economy due to a healthier global economy. "As I look out at the global economy today, it is brighter than it has been probably for the last few years," Brainard said. The euro-area is growing more solidly, the Fed governor said. Growth has stabilized in Japan & emerging markets are also doing better, she added. There is likely to be a sustained upward revision to foreign growth for the first time in about 3 years, she noted. "The balance of risks has shifted because the downside risks from some of those foreign economies...have greatly improved," she said. Some political events are "now in the rear-view mirror," she said.
Sears Holdings shares soared after the retailer reported Q1 sales that beat estimates. EPS was $2.28 compared with a loss of $4.41 for the same period last year. The adjusted loss per share was $2.15 versus the consensus for a loss of 71¢ per share. Revenue was $4.3B, down from $5.4B last year but ahead of the $4.1B forecast. The revenue decline was largely driven by a reduction in the number of Kmart & Sears full-line stores. Same-store sales fell 11.2% in the qtr, driven primarily by declines in grocery & household, pharmacy, apparel & home. A domestic same-store-sales decline of 12.4% was driven by decreases in appliances, footwear & tools. SHLD recently announced agreements to reduce its debt burden & the company said it has already put $700M in annualized cost savings into place. The cost-savings target is $1.25B. Cash balances were $264M as of Apr 29, compared with $286M on Jan 28. The stock shot up 1.01 (14%). If you would like to learn more about SHLD, click on this link:
club.ino.com/trend/analysis/stock/SHLD?a_aid=CD3289&a_bid=6ae5b6f7
Sears Holdings (SHLD)
As a dark cloud hovers over the traditional retail industry, Q1 wasn't as bad as expected for Abercrombie & Fitch. The struggling company, rumored to be eyed for a potential joint bid by private-equity firm Cerberus Capital Management & American Eagle Outfitters (AEO), said same-store sales declined 3% during the Q1, better than the 3.1% decline expected. As same-store sales dropped 10%, the company's Hollister brand saw a 3% rise, which CEO Fran Horowitz attributed to better aligning of the company's marketing with product assortment, loyalty programs & promotions. She pointed to early swimwear sales helped by a range of promotional efforts including email campaigns & efforts to engage customers on social media platforms. She said the company will apply strategic initiatives used at its Hollister brand in an effort to help drive positive comp-sales improvements at ANF. The retailer posted a loss of 91¢ per share, wider than last year's $39.6M loss. The results included negative tax-related impacts totaling 19¢. The forecast was for a loss of 70¢. Meanwhile, the company reported a 4% decline in revenue from the year prior to $661M, which topped forecasts calling for $651.2M. "We are encouraged by our progress across all brands, particularly in March and April as a whole, in an aggressively promotional environment," Horowitz said. "While we anticipate the second quarter environment to remain promotional, we expect results to improve further in the second half of the year as we see returns from our strategic investments in marketing and omichannel," she added. The company expects same-store sales to remain under pressure in Q2, but improving in the back ½ of the year. By the end of 2017, the company expects to open 7 full-price stores & 2 new outlet locations mainly in the US, as it shutters 60 stores across the country as leases expire. The stock shot up 1.16 (9%). If you would like to learn more about ANF, click on this link:
club.ino.com/trend/analysis/stock/ANF?a_aid=CD3289&a_bid=6ae5b6f7
Abercrombie & Fitch (ANF)
Oil prices fell about 4%, on track for their biggest daily drop in 3 weeks, after OPEC's decision to extend production curbs fell short of expectations of deeper or longer cuts. As expected, OPEC, along with other non-OPEC members, agreed to extend a cut in oil supplies of 1.8M barrels per day (bpd) until the end of Q1-2018 to reduce a glut of supply. However, in the days prior to the meeting, talk of a possible extension for 12 months, or deeper cuts than the current agreement, helped buoy prices on optimism of a faster drawdown in supply. In Vienna, Saudi Arabia's energy minister, Khalid al-Falih, said ministers did not see a need to reduce oil output further. US West Texas intermediate crude futures was trading off $2.05 (4%) at $49.31 after plunging 5% to a low of $48.75, breaking thru $50 for the first time all week as volumes rose sharply.
Oil plunges on disappointment with OPEC cuts
The advance today was muted. While popular averages are at or close to record highs, market breadth was thin. The agreement on oil production cuts was unsatisfactory & that weighed on today's stock market in the PM. Of course, DC remains dysfunctional, making it difficult for meaningful legislation to be passed. When Trump returns next week, the goings on in DC will dominate the news again. Not good for the stock market!
Dow Jones Industrials