Dow added 15, advancers slightly ahead of decliners & NAZ was off 4 from yesterday's record. The MLP index went up 1+ to the 318s & the REIT index was fractionally lower to the 347s. Junk bond funds inched higher & Treasuries were also a little higher. Oil was up pennies in the high 48s & gold hardly budged at 1255.
AMJ (Alerian MLP Index tracking fund)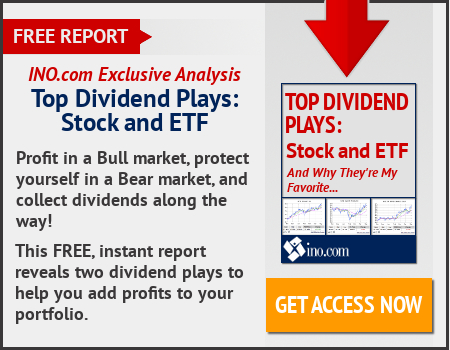 Pres Trump threatened to force a gov shutdown later this year after congressional Dems & Reps struck a budget deal that largely neglected his priorities. "The reason for the plan negotiated between the Republicans and Democrats is that we need 60 votes in the Senate which are not there!" he wrote on Twitter. "We either elect more Republican Senators in 2018 or change the rules now to 51%. Our country needs a good 'shutdown' in September to fix mess!" The message appeared to encourage the Rep-controlled Senate to change rules that now require 60 votes to end a filibuster of legislation. Reps reduced the threshold to 51 votes for Supreme Court nominees this year & could do the same for legislation with a simple majority vote. The White House has tried to spin the budget deal reached by a bipartisan group of lawmakers in both chambers of Congress as a victory, but the pres comments suggest frustration. The bill doesn't provide as much money for a defense build-up as Trump requested & also doesn't fund a wall on the Mexican border, while preserving federal funding for Planned Parenthood. Dems have expressed satisfaction with the agreement, which keeps the gov running thru Sep 30 (the end of fiscal 2017). Yesterday, Trump indicated that he didn't want to see a shutdown, at least not this month. "Both sides agree, we have to keep government going, we don't want to shut government," he said. "We'll have more of these to discuss in the future," he said of the budget deal.
Trump Threatens Government Shutdown After Democrats Win Deal
Greece resolved the latest impasse over the terms of its bailout program with intl creditors in the early hours today, unlocking the way for debt-relief talks & the disbursement of the next tranche of emergency loans. Greeks stocks & bonds rallied after the late-night breakthrough that ends months of negotiations with the euro area & the IMF. The Greek gov yielded to a number of demands including pension cuts & a lower tax-free threshold of around €5.7K ($6221) to €6K from €8636 now. The agreement will also allow more shops to open on Sun in various parts of the country. "Swift implementation of these commitments should enable the Eurogroup to endorse this agreement at its next meeting," European Commissioner for Economic Affairs Pierre Moscovici said. 7 years after Greece applied for outside aid, triggering a debt crisis that rippled across the euro area, the country remains heavily indebted & in need of bailout loans. In the latest standoff, Greece needs an installment of about €7B aid to repay lenders in a few months, yet some euro-area governments, notably Germany, refuse to pay out until the IMF comes on board. The IMF has said it won't join the latest bailout program until Greece's debt burden is eased, in addition to the reforms agreed to earlier today. "The discussion for an agreement that secures Greek debt's sustainability now begins," Greek Finance Minister Euclid Tsakalotos told reporters after the meeting with bailout auditors, which yielded the breakthrough.
Transportation Sec Elaine Chao detailed the Trump administration's bold infrastructure plan, "The president has said that it is top priority to repair, rebuild and rehabilitate the infrastructure of our country. You know, the transportation infrastructure, the entire infrastructure of America determines our competitiveness internationally" & she anticipates a proposal by Q3. The infrastructure plan would cost $1T over 10 years, $200B of which would be direct federal funding. "Some people have suggested all federal funding for $1 trillion, and that's just not possible because we would incur a tremendous deficit," she added. To avoid that deficit, Chao explained that the administration is working on innovative ways to fund the plan to rebuild America's infrastructure, including a public-private partnership. She says she hears a lot of potential interest from the private sector to get behind the infrastructure plan, but there are regulations & rules in some states that would make a partnership challenging. "The problem is, there is not enough public infrastructure projects ready to be financed because the permitting process takes too long; it takes 16 years to build a bridge, it takes about 16 years to build a road." Chao gave an example of how the federal gov can work together with state & local officials to get past the red tape & work quickly on infrastructure projects. "On March 30 when I-85 in Georgia suffered a tremendous mishap where there was a fire underneath a bridge, we partnered with the state Department of Transportation. I spoke with the governor and the state commissioner for transportation and within an hour of their request for emergency funding, we came through with $10 million." The administration is taking a broad, forward-thinking perspective on infrastructure. "The infrastructure initiative includes not only the transportation portion – bridges, roads, ports – but also energy, water, possibly broadband, possibly VA hospitals. So, it really takes a look at the entire infrastructure, which adds to our country's competitiveness, contributes to our residents' quality of life and it's also future-oriented."
Ford (F), Nissan, General Motors (GM) & Toyota (TM) reported US sales declines in Apr, strong signs that demand for cars, trucks & SUVs is starting to slow after 7 straight years of growth. Ford sales fell 7.2%, dragged down by car sales that tumbled over 21%. At Nissan, sales dropped 1.5% as SUV demand couldn't overcome slowing car sales. Sales of the Rogue small SUV were up almost 40%, but car sales fell nearly 14%. It was about the same story at GM, where sales were down 5.8% as strong performances from some SUVs & the Cruze compact car couldn't offset falling pickup truck demand. TM reported a 2% sales decline for the month as healthy sales of the RAV4 small SUV were overcome by falling demand for cars such as the Camry & Corolla. Industry analysts expect Apr sales to be down 2-4%, but still run at a healthy annual rate around 17.1M vehicles. Kelley Blue Book says it looks like 2017 US sales will fall short of last year's record 17.5M, the first annual sales drop since 2009. While sales still are healthy, automakers are offering deals to compete for a piece of the shrinking pie. But there are signs that the industry is relying too heavily on incentives. The average price paid per vehicle is starting to wane after years of steady increases, even for popular SUVs. Previously SUV prices kept growing while car prices fell due to sagging demand. The average price paid for an SUV in Apr was $33K, down 2% from last Apr. One reason for the decline was that more customers were buying smaller, less expensive SUVs this year. But another was a whopping 18% increase in incentives, which hit $3338 per vehicle.
Whatever you think about Trump, there is never a dull moment in DC. Funding for the next 5 months looked to be a done deal. Not any more. That means this critical item will go down to the last minute, if not later. Meanwhile auto sales ar e having a tough time advancing after years of sales gains to new records. Infrastructure spending looks more promising, giving an impression that the project may go forward. Hopes remain high for the future as even the Dems are interested. No action is expected after the Fed meeting ends tomorrow. With a dysfunction DC, stocks are able to keep hanging in near record levels.
Dow Jones Industrials