Dow fell 41, decliners over advancers 2-1 & NAZ gave back 5. The MLP index gained 2+ to the 307s & the REIT index added 1 to the 341s. Junk bond funds were about even & Treasuries had a modest rally. Oil went up (more below) & gold climbed to 1223.
AMJ (Alerian MLP Index tracking fund)
CL=F
GC=F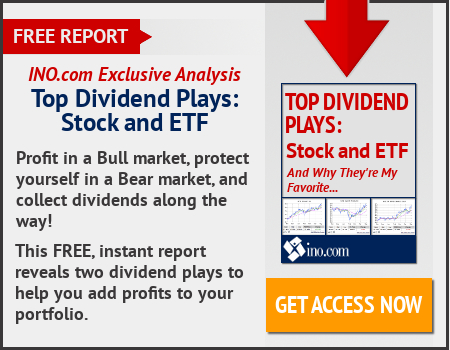 Tapering of the Fed's balance sheet won't sink the mortgage-backed securities market, said Boston Fed Pres Eric Rosengren, though prices may have to adjust to tempt investors into buying bonds currently being sucked up by the central bank. "Our capital markets are deep enough that I'm not as worried about the ability to be able to fund those mortgages," he said. "Price will change, and I think market participants will step up as the price changes." The Fed holds $1.77T of MBS among the assets on its $4.5T balance sheet, which officials would like to begin shrinking at some stage this year, probably by gradually reducing the amount of proceeds they reinvest into new bonds from maturing ones. That could represent a significant loss of demand, depending on how the central bank decides to go about the task: the Fed bought $387B of mortgage bonds over the 12 months ended Feb just to maintain its holdings. Rosengren said no decision had been made over when to begin or how to proceed with shrinking the balance sheet, which the Fed deliberately grew as an emergency measure during and after the financial crisis. He repeated his view that officials should start scaling back reinvestment relatively soon & go slowly. "It should be highly tapered. And if it's highly tapered, at least initially, there'd be some run-room for industry and private sector to get used to the fact that the Federal Reserve would be less active in this market," he added. "With enough of a transition time, I don't think it's going to be all that disruptive."
Oil prices rose after Iraq & Algeria joined Saudi Arabia in supporting an extension to OPEC supply cuts & US crude inventories fell more than expected. But the rise failed to recoup last week's losses with concerns about rising output from the US, Libya & Nigeria continuing to weigh. The American Petroleum Institute reported a fall in US crude inventories 5.8B barrels last week, which was more than the 1.8M-barrel slide predicted. US light crude oil was 69¢ higher at $46.57 a barrel. Also supporting prices were comments from Algeria's energy minister that Algeria & Iraq favor extending global supply cuts when OPEC meets later this month. On Mon, Saudi Arabia's oil minister said he expected the output deal to be extended to the end of the year or possibly longer. State-owned Saudi Aramco will also reduce oil supplies to Asian customers by about 7M barrels in Jun, as part of OPEC's deal to reduce production. Aramco had previously maintained supplies to important Asian customers. But questions remain about the effectiveness of cuts, with OPEC member Libya saying production now exceeded 800K barrels per day (bpd) for the first time since 2014 & could rise to 1.2M bpd later this year. Nigeria, which along with Libya is exempt from OPEC cuts, is also expected to see a jump in output soon as the Trans Forcados oil export pipeline before it restarts.
Oil Rises After US Inventories Drop, Signals of OPEC Cut Extension
The US Postal Service reported a fiscal Q2 net loss that narrowed to $562 from $2.04B a year ago, as expenses for mandatory retiree benefit programs declined $1.2B & as workers compensation expenses fell $1.1B. On a "controllable" basis, which adjusts for items outside of management control, net income for the qtr to Mar 31 was $12M, down from $576M a year ago, primarily because of the expiration in Apr 2016 of the temporary price increase for certain stamps. Operating revenue fell 2.7% to $17.26B, as an 8.4% decline in first-class mail, a 7.6% drop for marketing mail, a 4.8% slip for intl & a 9.1% fall for periodicals offset an 11.5% increase for shipping & packages & a 4.8% rise in other revenue. "We are addressing declines in letter mail volumes by aggressively managing our work hours and compensation expense, while balancing and fine-tuning the resources needed to accommodate growth in package volumes and to optimize customer service," said CFO Joseph Corbett. Postmaster General Megan Brennan said the postal service's path forward depends on the passage of HR 756, a bill to "restore the financial solvency and improve the governance" of the US post office, into law, & on a favorable outcome of the 10-year pricing system review.
Stocks manage to absorb negative news fairly well. Much of the decline for the Dow was to to Disney (DIS). DC continues to be dysfunctional & the stock market does not mind all the confusion coming from there. With the popular averages near record highs, this disconnect is troubling because it can not last!
Dow Jones Industrials