Dow went up 31, advancers over decliners 3-2 & NAZ gained 14. The MLP index gave back 3+ to the 381s & the REIT index was fractionally higher to the 357s. Junk bond funds were little changed & Treasuries rose. Oil climbed to the 51s & gold added another 8 to 1304.
AMJ (Alerian MLP Index tracking fund)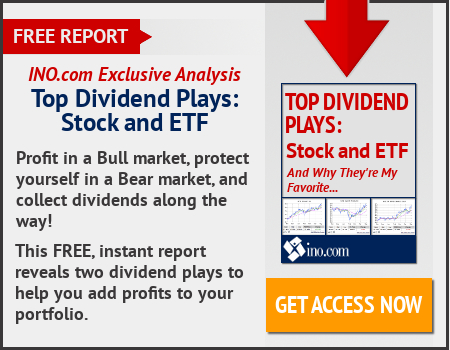 Federal Reserve Bank of Chicago Pres Charles Evans said that weaker-than-expected US inflation data last month "didn't seem encouraging," as policy makers consider raising interest rates again despite the failure of price pressures to advance as forecast. A Labor Dept report today showed the core inflation rate that strips out food & energy prices rose just 0.1% in Sep. That "seems lower than what we should be looking for," Evans said. He has consistently argued for a slower pace of rate hikes to ensure inflation is pushed above the Fed's 2% target, which has been missed for most of the last 5 years. The report marked the 6th month out of 7 that the numbers came in below forecasts. That's unwelcome news for Fed officials, who have raised rates 4 times since they started tightening policy in 2015 on the basis of their outlook that tighter labor markets would lift inflation. Unemployment fell to a 16-year low of 4.2% in Sep. Minutes of the policy meeting last month showed that many officials thought another rate hike was warranted this year so long as their outlook for the economy stayed on track, while expressing concern that low inflation readings may reflect persistent as well as temporary factors. "In a lot of our inflation forecasts right now, there's still a lot of hope," Evans said. "It would be nice if we had more confirmation that inflation was going to pick up." Part of the problem is that low inflation expectations may be preventing prices from rising faster. Preliminary results of a monthly Univ of Mich survey of US consumers showed inflation expectations fell to 2.4% in Oct, close to the lowest level on record. "The Michigan survey expectations have declined in a way that is less than consistent with characterizing that as stable," Evans said. "That makes me continue to be anxious." The Chicago Fed chief suggested one way to boost expectations would be to keep interest rates low enough to allow inflation to rise above the 2% target for a while. That could be achieved by holding off on additional rate hikes until the inflation rate actually hits 2%. "I'd be very happy to have a conversation about that in a policy setting. I think that I could probably be comfortable with something like that," Evans said, while adding the caveat that it would depend on how quickly the unemployment rate continues to fall. "It could be that that's quite a long time, though."
Fed's Evans Says Latest Inflation Data Was Not 'Encouraging'
US retail sales jumped last month by the most in more than 2 years as motor vehicles lost to hurricanes were quickly replaced & higher prices lifted receipts at gasoline stations, Commerce Dept figures showed. Overall sales surged 1.6% (est. 1.7% gain), the most since Mar 2015, after a revised 0.1% decline in prior month. Purchases at car dealers rose 3.6%, also the largest advance since Mar 2015, after 2.1% decrease. Retail-control group sales, which are used to calculate GDP & exclude food services, auto dealers, building materials stores & gasoline stations, rose 0.4% after no change. 8 of 13 major retail categories showed a gain. Vehicle sales helped to drive the overall gain at retailers in Sep. Demand recovered after auto dealerships around Houston, among the top markets for new-vehicle sales, took a hit from Hurricane Harvey a month earlier. Industry figures released last week showed cars & light trucks sold in Sep at the fastest annualized rate since 2005. The report also showed the biggest monthly advance in sales at service stations since Feb 2013, reflecting a spike in gasoline prices as Houston-area refiners were forced to suspend operations in the wake of Harvey. Figures aren't adjusted for price changes. Excluding motor vehicles & gasoline, Sep sales increased a more moderate 0.5%. While analysts expect tropical storm-related distortions will continue for several months, underlying demand is expected to keep growing. Steady hiring & limited inflation are helping to sustain household spending, the biggest part of the economy.
Bank of America (BAC) reported a 13% jump in quarterly profits, helped by higher interest rates & an increase in lending. EPS rose to 48¢, compared to 41¢ in the same period year ago. The results beat expectations, which were looking for EPS of 46¢. The consumer banking division had a solid qtr, reflecting the trend up in interest rates in the past year, which has allowed banks to charge more to borrow. Net interest income was up 9%. Quarterly revenue was $22.83B, which also beat forecasts of $22.02B. The stock rose 39¢.
If you would like to learn more about BAC, click on this link:
club.ino.com/trend/analysis/stock/BAC?a_aid=CD3289&a_bid=6ae5b6f7
China's trade growth accelerated in Sep in a sign of resilient global & domestic consumer demand. Exports rose 8.1% to $198.3B, up from 5.5% in Aug. Imports rose 18.7% to $169.8B , an improvement from the previous month's 13.3%. The figures were a positive sign for Chinese demand despite forecasters' expectations that economic growth will slow this year as Beijing tightens controls on bank lending to rein in surging debt. Business activity stepped up also due partly to the late timing of the country's Mid-Autumn Festival holiday, which left more working days in Sep than in the same month of 2016. Export growth was unexpectedly strong in H1, a positive sign for Chinese leaders who want to avoid job losses in trade-related industries as they try to nurture consumer-led economic growth. China has been credited with helping to support global demand & weaker imports might hurt suppliers for whom this country is a major market. The IMF expects this year's economic growth to slip to 6.6% from last year's 6.7% & to below 6.2% in 2018. China's global trade surplus in Sep shrank 38.6% from the same time last year to $28.5B. The politically volatile surplus with the US was $28.1B. US officials have resumed criticizing Chinese policy after Pres Trump said in Apr he would temporarily shelve disputes while DC & Beijing cooperated on North Korea. The surplus with the 28-nation EU, China's biggest trading partner, was $9.2B.
Commerce Sec Wilbur Ross, who has had success putting other countries on notice over fair trade, said he wants to even the playing field when it comes to Mexico. He said NAFTA talks include stricter auto rules of origin. "Sales have left our side, gone to factories in Mexico and now are even moving outside of Mexico to Southeast Asia—that's not the purpose of a trade agreement," he added. Ross added that the changes would also be fairer to American small businesses. "Corporate America can put factories wherever they want but Mr. and Mrs. America are not so mobile. They are the ones being hurt by the whole thing and they are the ones President Trump is determined to help," he said. He said Pres Trump has already "knocked out" 860 rules & regulations & plans to "dig out" & replace, the somewhat 7K new rules implemented during Pres Obama's last 2 years in office. In his opinion, lower regulations are having a positive impact on US GDP. "Every CEO who comes in to see me—one of the first things he says is how happy he is with the reduction in regulatory burden… Because it not only is expensive, it also paralyzes decision making," he said.
Reaching new records, stocks are doing very well. Markets are pricing in a very good earnings season followed by significant tax reform. Companies & those guys in DC have to do their part & deliver. The Dow is up a staggering 4½K since Trump's election with hardly a hiccup along the way. Something to think about as gold attracts buyers again.
Dow Jones Industrials