Dow sank 112 but off the lows, decliners over advancers 3-1 & NAZ lost 34. The MLP index dropped 6+ to the 261s & the REIT index was down 1+ to the 349s. Junk bond funds were sold & surprisingly Treasuries were also weak. Oil traded lower in the 52s & gold inched up 1 to 1279.
AMJ (Alerian MLP Index tracking fund)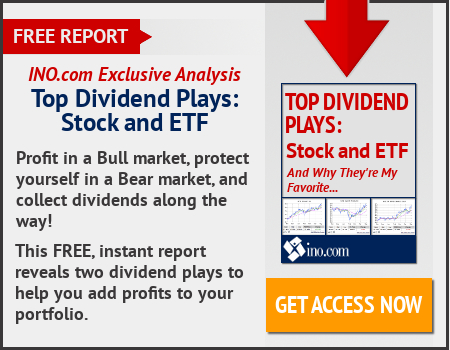 The benchmark S&P 500 had for its worst loss in 7 weeks on, with downbeat corp earnings & contradicting signals on Rep plans for a popular retirement scheme weighing on sentiment. Earnings season so far has been largely positive, with more than 72% of the 165 S&P 500 companies that have reported to date beating profit expectations. However, with US indices at record levels, investors are taking a closer look at earnings to see if they justify the recent run-up in valuations. Traders also cited a report that suggested, in contrast to commitments by Pres Trump, Reps were still considering limits on 401(k) plans which for decades have helped American workers save for retirement. Reps have struggled to deliver on a number of Trump's promises in Congress & financial investors worry tax cuts promised by the president to support growth will see a similar fate.
The congressman who heads the House tax-writing panel isn't ruling out changes to the 401(k) retirement program to raise revenue for tax cuts, despite Trump's fresh promise that the savings plan used by tens of millions of Americans will be untouched. Trump appeared to bolster that pledge today, saying he moved swiftly to end speculation that the tax-deferred savings program may be changed because it's vital for middle-class retirement security. But he went on to muddy the waters, when asked about Rep. Kevin Brady's statements that a change to 401(k)s could still be considered. "Maybe it is, and maybe we'll use that as negotiating," Trump said during an impromptu news conference as he left the White House. "But trust me ... there are certain elements of deals you don't want to negotiate with ... and Kevin knows it, and I think Kevin Brady is fantastic, but he knows how important 401(k)s are."
Coca-Cola, a Dow stock & Dividend Aristocrat, looking to adapt to people's changing tastes, wants to expand new & smaller brands, including drinks that can be mixed with alcohol. The company said that more people want to sip on beverages made in small batches, instead of mass-produced sodas. Knowing that, the company recently bought Mexican sparkling water brand Topo Chico, which it said has a strong following in Texas. It said it will look to develop other smaller brands, such as its Blue Sky soda, which is made with cane sugar instead of high-fructose corn syrup. Alcohol mixers are also becoming more popular around the world, said CEO James Quincey, & the company launched a mixer in Spain called Royal Bliss this year as well as a new line in the UK. "More consumers seek unique and distinct products with sophisticated flavors, quality ingredients and smaller-scale production," said Quincey. KO said the US launch of Coca-Cola Zero Sugar, a reformulated replacement for Coca-Cola Zero, was successful. Overall sales volume of its bubbly soft drinks during the most recent qtr was flat in North America, the company's biggest market. Sales volume of Sprite, bottled tea & bottled coffee grew, while its various waters fell. KO reported better-than-expected earnings & revenue for Q3. EPS was 33¢, up from 24¢ a year ago. Adjusted EPS came to 50¢, a penny above what was expecting. Revenue fell 15% to $9.08B, beating the $8.84B expected. Much of the revenue drop has to do with its plans to sell off its bottling business, which means less revenue for the company as it focuses on selling syrups & concentrates of its drinks to bottlers. The stock slid back 13¢.
If you would like to learn more about KO, click on this link:
club.ino.com/trend/analysis/stock/KO?a_aid=CD3289&a_bid=6ae5b6f7
Boeing (BA), another Dow stock, posted better-than-expected, Q3 net income of $1.85B & raised its outlook for the year. EPS was $3.06, or $2.72 when adjusted for one-time gains & charges. That's 7¢ better than predicted. BA delivered a record 202 commercial airplanes last qtr, pushing revenue to $24.3B. That also edged out predictions & beat the $23.9B for the same period last year. Net income fell almost 20% from the year ago when it got a size-able tax break. The company expects full-year EPS of $9.90-10.10, a dime better than earlier forecasts. The Commerce Dept also reported today that orders for commercial aircraft surged more than 30% in Sep, reflecting strength industry-wide. The stock dropped a very big 7.58 (3%).
If you would like to learn more about BA, click on this link:
club.ino.com/trend/analysis/stock/BA?a_aid=CD3289&a_bid=6ae5b6f7
Visa, another Dow stock, fiscal Q4 profits rose 11%, as the company continued to benefit from the purchase & integration of Visa Europe, as well as an increase of more customers spending on Visa's payment network. EPS ws 90¢, better than 79¢ a year ago. Results beat forecasts of 85¢. Visa saw a 9.8% jump in payment volume on its network to $1.93T. Visa charges a small fee to merchants every time a payment is processed on its network, so the more money processed on its network, the more money Visa earns. The company saw 9% payment volume growth even in the very developed US market, processing $836B in payments last qtr. "Visa ended our fiscal year as we began, with strong growth across payments volume, cross-border volume and processed transactions, which was bolstered by the addition of Visa Europe," said CEO Alfred Kelly Jr. "We're very pleased with our progress in Europe and will continue to make strategic investments that will further strengthen our franchise there and globally." The global payments processor had revenue of $4.86B, which also topped expectations of $4.62B. For the full year, EPS rose to $6.7B ($2.80 a share) compared with $5.99B ($2.48 a share) a year ago. Full year revenue was $18.36B. The stock rose 1.08.
If you would like to learn more about Visa, click on this link:
club.ino.com/trend/analysis/stock/V?a_aid=CD3289&a_bid=6ae5b6f7
Today was a reminder for those who have forgotten that stocks don't go up every day. Earnings did not get the highest grades. Reports in the next week or so may not be pretty (the best reports tend to be reported sooner). In the meantime tax reform is the top priority in DC & that outcome was made cloudier today. But stock buying n the PM was encouraging for the bulls.
Dow Jones Industrals