Dow added 69 to yet another record, advancers over decliners almost 2-1 & NAZ crawled up 7. The MLP index was flattish in the 285s & the REIT index inched up a fraction to the 353s. Junk bond funds crawled higher again & Treasuries rode. Oil went up to just about 51 (more below) & gold rose 6 to 1291.
AMJ (Alerian MLP Index tracking fund)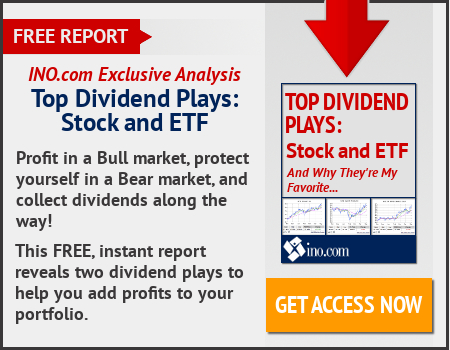 Pres Trump said he plans to make changes to his tax plan within the next few weeks, while dismissing concerns that his public spat with Senator Bob Corker would scuttle an overhaul. "We'll be adjusting a little bit over the next few weeks to make it even stronger, but I will tell you it's become very, very popular," Trump said. He didn't specify what kind of changes he expects to make to the plan. The framework that Trump & GOP congressional leaders released last month has been criticized for adding to the budget deficit & independent analysts suggest that it would raise taxes for 30% of people making $50-150K per year. The White House had no changes to announce today, Press Secretary Sarah Huckabee Sanders said later. After the Sep 27 plan was released, White House advisers said it was up to the tax-writing committees in the House & Senate to fill in the details. "Our priorities remain the same, but the final piece of legislation hasn't been finalized," Sanders said & added: "The framework is still the same." "We're working with Congress as they put meat on the bones of the framework we jointly released," Natalie Strom, a White House spokeswoman, said. "As the President noted, the policies outlined in the framework are very popular with the American people, and we're working to keep it that way." Reps have only a narrow majority in the Senate, & Trump's decision to go on the attack against Corker sparked immediate concern among supporters of the tax overhaul effort that his insults also could alienate other key lawmakers. Trump has called Corker a "negative voice" standing in the way of his agenda. When asked at the beginning of a meeting with Henry Kissinger whether the spat could undermine tax efforts, Trump said: "I don't think so. I think we're well on the way." "People want to see tax cuts," Trump said. "They want to see major reductions in their taxes and they want to see tax reform. And that's what we're doing."
Trump Says He'll Adjust His Tax Plan in the Next Few Weeks
Pfizer (PFE) may be done selling ChapStick, Advil, Robitussin & other brands that can be bought without a prescription. It is weighing options for its consumer healthcare business & may spin off or sell the unit, which also produces Advil, Preparation H & the Centrum brand of vitamins. Pfizer may also leave the business as is, with no sale. Any decision will be made next year. CEO Ian Read said that consumer health products are distinct enough from the company's main biopharmaceutical business that its value might be "more fully realized" outside the company. The consumer health care unit had revenue of about $3.4B last year, while the company as a whole recorded $53B. The larger prescription drug business includes the erectile dysfunction treatment Viagra, the breast cancer drug Ibrance & the cholesterol fighter Lipitor. PFE booked a $3B profit in Q2 on $12.9B in revenue. The company said in Aug that it expects to gain regulatory approvals over the next 5 years for up to 18 new drugs & a half-dozen "biosimilars," or near-generic versions of complex injected drugs manufactured inside cells. But the drugmaker also faces competition from cheaper, generic versions of key products like Lipitor, which was the world's top selling drug for a decade. The stock rose 26¢. If you would like to learn more about PFE, click on this link:
club.ino.com/trend/analysis/stock/PFE?a_aid=CD3289&a_bid=6ae5b6f7
Pfizer considers consumer business sale
Oil prices rose about 2%, supported by Saudi Arabian export cuts in Nov & comments from OPEC & trading companies that the market is rebalancing after years of oversupply.
Saudi Arabia has cut Nov allocations by 560K barrels per day (bpd), in line with its commitment to an OPEC-led supply reduction pact.
OPEC is seeking to hold a 2nd meeting with US independent oil firms as well as hedge funds, OPEC's Secretary General said, adding that no oil producer could afford to live in isolation.
US crude rose $1.42 (2.9%) to $51.00.
OPEC, Russia & other non-member producers are cutting output by about 1.8M barrels per day (bpd) until next Mar to get rid of a price-sapping supply glut.
The group is increasingly confident that the market is rebalancing fast, helped by the cutback as well as by stronger-than-expected growth in global demand.
Oil rises 2% on signs rebalancing underway
Never a dull moment in DC. More changes are coming for Trump's tax plan. Stay tuned! Stocks had another good day, but it was not backed by significant news. Hopes are high on a good earnings season followed by tax reform. Both are iffy. Gold is in demand once again.
Dow Jones Inudstrials