Dow went up 25, advancers slightly ahead of decliners & NAZ gained 16. The MLP index lost 1 to the 281s & the REIT index dipped to the 356s. Junk bond funds inched higher & Treasuries slid back. Oil was fractionally higher in the 51s & gold inched up 2 to 1306.
Dow Jones Industrials
| | | | | | | |
| --- | --- | --- | --- | --- | --- | --- |
| CL=F | Crude Oil | 51.99 | | +0.54 | +1.1% | |
| | | | | | | |
| --- | --- | --- | --- | --- | --- | --- |
| GC=F | Gold | 1,306.90 | | +2.30 | +0.2% | |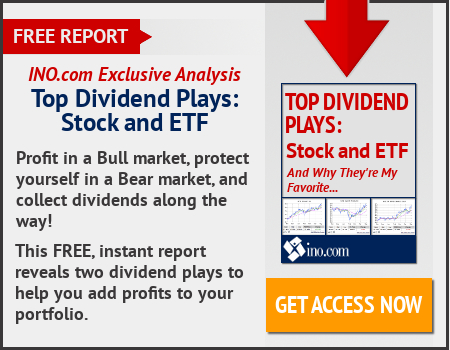 Federal Reserve Chair Janet Yellen said that the central bank expects to continue to raise interest rates gradually as solid growth, a strong labor market & a healthy global economy lift prices even as she recognized that inflation has been surprisingly low. "My best guess is that these soft readings will not persist, and with the ongoing She said that the Fed expects to continue to raise interest rates gradually as solid growth, a strong labor market & a healthy global economy lift prices even as she recognized that inflation has been surprisingly low. "My best guess is that these soft readings will not persist, and with the ongoing strengthening of labor markets, I expect inflation to move higher next year," Yellen added "The biggest surprise in the U.S. economy this year has been inflation," Yellen continued. While the Fed chair said she expects a pickup, she & her colleagues "recognize that this year's low inflation could reflect something more persistent than is reflected in our baseline projections." Inflation came in at 1.3% in Aug after stripping out volatile food & fuel, well below the Fed's target. It has been headed in the wrong direction for months & data through the end of the year will be unreliable, clouded by seasonal adjustment issues & price fluctuations wrought by hurricanes that hit the South late this summer. Employment, meanwhile, has surpassed expectations. The jobless rate has fallen to 4.2%, its lowest level since 2001 & the participation rate has shown stabilization as Americans come back into the workforce. Wages have been slow to accelerate, but show early signs of life. "On balance, wage gains appear moderate, and the pace seems broadly consistent with a tightening labor market once we account for the disappointing productivity growth in recent years," Yellen said. She added "risks to global growth have receded somewhat" & that she & her colleagues "expect growth to continue to improve over the near term." If strong growth & labor market tightness do push inflation higher, it would support the Fed's policy of gradual tightening thru interest-rate increases & a reversal of quantitative easing. Officials project another increase in 2017 & market pricing indicates the move coming in Dec. "We continue to expect that the ongoing strength of the economy will warrant gradual increases in that rate to sustain a healthy labor market and stabilize inflation around our 2 percent longer-run objective," Yellen said.
China's factory prices jumped more than estimated, as domestic demand remained resilient & the gov continued to reduce excess industrial capacity. Consumer price gains matched projections. The producer price index rose 6.9% in Sep from a year earlier, versus an estimated 6.4% in a recent survey & a 6.3% Aug reading. The manufacturing PPI sub-index climbed 7.3%, the most in 9 years. The consumer price index climbed 1.6%, versus a prior reading of 1.8%. Aggressive cuts to capacity in industries like steel & cement, coupled with resilient demand, have contributed to factory inflation that's lasted longer than expected. The drive to cut pollution & boost firms' efficiency will probably continue as the Communist Party begins its 19th Congress this week. Producer prices for raw materials increased 11.9%, picking up from 11% in Aug & posting the biggest gain since Apr. Core CPI increased to 2.3%, the fastest pace since 2011 & prices for consumer goods rose 0.7% while those for services added 3.3%
After laying out the Trump administration's most aggressive Nafta demands to date, chief US negotiator John Melle was asked how things are progressing. "Fabulous," he said, smiling & shrugging before entering a negotiating room once more. The 4th round of negotiations is nearing an end amid rising tensions after the US presented proposls that could be politically unfeasible for Canada & Mexico. US industry & Congress, meanwhile, are mounting a more vocal defense for preserving regional trade ties as they sense the discussions could be in trouble. US negotiators in recent days put forth a string of bold proposals, on auto rules of origin, a sunset clause, gov procurement, & gutting dispute panels seen by the other nations as core to the pact. The moves were long-signaled, as was Canadian & Mexican opposition to them. The proposals have spurred public warnings from prominent US lawmakers & the private sector about the perils of scuttling a deal that over more than 2 decades has broken down trade barriers, including tariffs, for industries like manufacturing & agriculture. Nafta's fate may now hang on how flexible the US is about its demands heading into the 5th round of talks around the first week of Nov. While the parties had wanted to reach a deal by Dec, officials familiar with the negotiations say the talks are likely to drag on for months. Hanging over negotiations are Trump's regular threats to walk away. One official familiar with the proceedings said that it seems more likely Trump will give the mandatory 6 months' notice required to leave Nafta, though not necessarily end up backing out. Others were less sure. The 4th round of Nafta talks will continue today, before a ministerial-level meeting tomorrow.
Nafta Talks Left Reeling After Aggressive U.S. Proposals Land
Traders are back to twiddling their thumbs as they have to wait for earnings season to begin in full force. In the the meantime, those guys in DC who will have a lot to do with the stock market rally, appear to be sliding back into a state of chaos. The fate of tax reform, not to mention other items like funding the federal budget for the remainder of the fiscal year & raising the debt ceiling, look to be floundering. Not good for stocks.
Dow Jones Industrials