Dow surged 113 (closing at the highs), advancers over decliners better than 3-2 & NAZ climbed 50. The MLP index gained 2+ to the 287s & the REIT index went up 1+ to 353. Junk bond funds fluctuated & Treasuries were weak. Oil remained above 50 & gold lost 6 to 1270 as stocks rose.
AMJ (Alerian MLP Index tracking fund)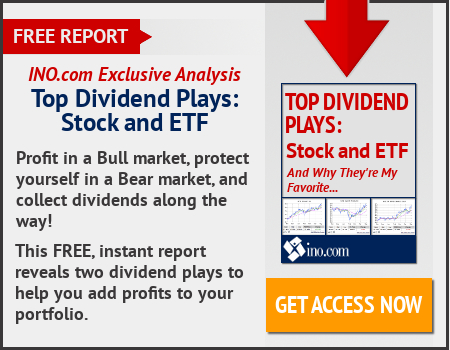 The number of Americans applying for unemployment benefits fell 12K last week to 260K, as claims returned to more normal levels following the disruptions caused by Hurricane Irma in Florida & Georgia. The Labor Dept said that the less-volatile 4-week average declined by 9K to 268K. Overall, the number of Americans collecting unemployment checks has fallen 6.2% over the past year to 1.94M. In the aftermath of Irma, claims had risen sharply in Florida & Georgia 2 weeks ago but fell last week by 26.8% in Georgia & 20.4% in Florida. Claims were also down in Texas, dropping by 15% from the previous week, as benefit applications returned to more normal levels in that state following Hurricane Harvey. Unemployment claims are a proxy for layoffs. Despite the impact of the storms, the overall level of claims remains low, suggesting that most American workers enjoy job security. The unemployment rate is at 4.4%, near a 16-year low. The gov will release the Sep employment report tomorrow & expectations are that the economy created around 100K jobs & the unemployment rate held steady at 4.4%, near a 16-year low. So far this year, the economy has added an average of 176K jobs a month, solid but down from 187K a month last year & 226K a month in 2015. Many businesses complain that they can't find enough workers.
The US will remain stuck in growth around 2% until lawmakers come up with a tax plan to boost the economy, Philadelphia Fed Pres Patrick Harker said. "Until we see some other changes on the fiscal side of the house, we're not going to move that growth rate too much," Harker said." He added that GDP growth will be "slightly above 2%" until more details emerge from the final version of the GDP tax overhaul. Under the current proposal, the administration wants to slash corp taxes, reduce tax brackets for individuals & cut taxes for the middle class. Pres Trump says the plan will bring at least 3% growth to economy that has struggled to break out since the financial crisis. Q2 growth came in at 3.1%, though Q1 was just 1.4%. However, critics say the current version is too focused on providing breaks for the wealthiest taxpayers & not enough on relief for the rest. Despite his views on tepid growth ahead, he still believes the committee should enact a rate hike later this year, which would mark the 3rd time the Fed has moved in 2017. "We have to see how the inflation dynamics play out," he said. "I think we have to realize that while there are issues here, particularly with respect to low inflation ... it's not a horrible situation." In addition to one more hike this year, Harker believes the Fed will remain on a fairly aggressive path in 2018. "I still have three rate hikes in for next year," he said. "But again, we'll have to see how the dynamics play out.
Fed's Harker: Economy still stuck in 2 percent growth until tax reform happens
The House passed a $4.1T budget plan that promises deep cuts to social programs while paving the way for a GOP drive to rewrite the tax code later this year. The nonbinding budget's chief purpose is to set the stage for a tax overhaul plan, likely to add $1.5T (or so) to the deficit over the coming decade, that is the party's top political priority as well as a longtime policy dream of key leaders like Speaker Paul Ryan. The plan, passed by a near party-line vote of 219-206, calls for more than $5T in spending cuts over the coming decade, promising to slash Medicaid by about $1T over the next 10 years, cutting other health care costs & forcing huge cuts to domestic programs funded in future years by Congress. "It's a budget that will help grow our economy, and it's a budget that will help rein in our debt," said Ryan. "It reforms Medicaid. It strengthens Medicare."
Stocks are on a roll as traders are looking forward to tax reform. Economic data is reasonably good & prospects for a new tax plan is improving day by day. Dow is within 225 of reaching 23K & prospects for topping that level keep getting better. Tomorrow's job report should be around expectations.
Dow Jones Industrials