Dow rose 41, advancers over decliners 2-1 & NAZ added 20. The MLP index gained 1+ to the 285s & the REIT index went up 1+ to the 353s. Junk bond funds drifted lower & Treasuries slid lower. Oil is back above 50 & gold was steady steady at 1277.
AMJ (Alerian MLP Index tracking fund)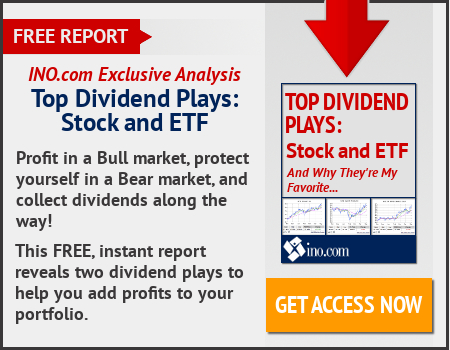 US equities rose with the $ & bonds fell as investors turned attention to Federal Reserve speakers & economic data for clues on the path of monetary policy. Spanish stocks spiked higher after Catalans were said to stall the push for independence. The S&P 500 traded in a tight range near all-time highs as investors await payroll numbers tomorrow. Treasury yields rose after comments by Fed Pres John William, while the $ neared the highest since Jul after data showed the US trade gap narrowed to an 11-month low. Lingering tensions in Catalonia weighed on the € & the £ declined as political noise swirls around UK Prime Minister May's leadership. The broader European equity gauge nudged lower.
Reps are focused on cutting taxes instead of deficits as they look to power a $4.1B budget plan thru the House. The 2018 House GOP budget promises deep cuts to social programs & Cabinet agency budgets but its chief purpose is to set the stage for action later this year on a comprehensive Rep overhaul of the tax code. The tax overhaul is the party's top political priority as well as a longtime policy dream of key leaders like Speaker Paul Ryan. The plan calls for more than $5T in spending cuts over the coming decade, including a plan to turn Medicare into a voucher-like program for future retirees, slash Medicaid by about $1T over the coming decade & repeal Obamacare. But Reps are not actually planning to impose any of those cuts with follow-up legislation that would be required under byzantine budget rules. Instead, those GOP proposals for spending cuts are limited to nonbinding promises & even a token 10-year, $200B spending cut package demanded by tea party House Reps appears likely to be scrapped in upcoming talks with the Senate. Instead, the motivating force behind the budget measures is the party-defining drive to cut corp & individual tax rates & rid the tax code of loopholes. They promise this tax "reform" measure will put the economy in overdrive, driving economic growth to the 3% range, adding a surge of new tax revenues that would help bring the budget toward balance. Passing the measure thru the House & Senate would provide key procedural help for the tax measure because it sets the stage for follow-on legislation that can't be filibustered by Senate Dems. Reps used this reconciliation procedure in their failed attempt to kill Obamacare, including its tax surcharges on wealthy people. "Through reconciliation, our budget specifically paves the way for pro-growth tax reform that will reduce taxes for middle class Americans and free up American businesses to grow and hire," said House Budget Committee Chairman Diane Black, R-Tenn.
Rising exports & falling imports cut the US trade deficit to $42.4B in Aug, the lowest in 11 months. The Commerce Dept reported that the trade gap, the difference between exports & imports, fell in Aug from $43.6B in Jul. Exports came in at $195.3B, up from $194.5B in Jul & the most since Dec 2014, on higher shipments of cars, telecommunications equipment & pharmaceuticals. Imports slid to $237.7B from $238.1B in Jul. A trade deficit means that the US is buying more goods & services from other countries than it is selling to them. Minimizing that gap boosts economic growth. Pres Trump has vowed to bring down America's trade deficits, saying that they have been fueled by bad trade deals & abusive practices in China & other US trading partners. The politically sensitive trade deficits with Mexico & China grew. The gap in goods with Mexico climbed 26% to $6.2B in Aug & the goods deficit with China rose 4% to $34.9B. Overall, US exporters are benefiting recently from an improving global economy & a weaker $, which makes American products less expensive abroad. But the trade gap is up 9% so far this year from Jan thru Aug 2016.
US trade deficit narrows to $42.4 billion in August
The popular stock averages keep rising. The economy has been generally fairly good, aside from the hurricane areas. More importantly, those guys in DC may be getting their act together & are pushing for tax reform. Now they are actually talking about how to make it happen. That's a major step forward for dysfunctional DC. Dow has it eyes on 23K, just 300 away.
Dow Jones Industrials