Dow dropped 73, decliners over advancers more than 3-2 & NAZ lost 45. The MLP index did little in the 273s & the REIT index was off fractionally to the 354s. Junk bond funds drifted lower & Treasuries were bid higher. Oil slid lower in the 51s & gold rose 5 to 1288.
AMJ (Alerian MLP Index tracking fund)
| | | | | | | |
| --- | --- | --- | --- | --- | --- | --- |
| CL=F | Crude Oil | 51.38 | | -0.66 | -1.3% | |
| | | | | | | |
| --- | --- | --- | --- | --- | --- | --- |
| GC=F | Gold | 1,288.70 | | +5.70 | +0.4% | |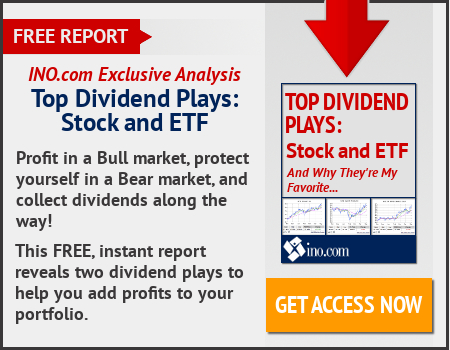 Filings for unemployment benefits plunged last week to the lowest level since 1973 as workers affected by hurricanes Harvey and Irma continued to return to their jobs, Labor Dept figures showed. Jobless claims decreased by 22K to 222K (est. 240K), the lowest since 1973. Period included Columbus Day holiday, giving people one less day to file claims. Continuing claims fell by 16K to 1.89M in week ended Oct 7 (data reported with one-week lag). The 4-week average of initial claims, a less-volatile measure than the weekly figure, dropped to 248K from 258K. The larger-than-projected decrease in claims probably reflected difficulty adjusting for the Columbus Day holiday. At the same time, the report showed further declines in claims in hurricane- affected states. The storms initially led to a spike in applications in Texas & the southeastern US in late Aug & early Sep.
The latest period also encompasses the reporting week that the Labor Dept surveys for its Oct employment figures. Claims are at the lowest level in more than 4 decades, indicating employers have little desire to cut staffing levels amid a shortage of qualified workers. Unemployment rate among people eligible for benefits fell to 1.3% from 1.4%.
Fewest Jobless Claims Since 1973 Show Firm U.S. Job Market
Stocks dropped around the world with disappointing corp earnings in Europe & a report that Apple (AAPL), a Dow & NAZ stock, was dialing back its orders reversing the sentiment that sent benchmark gauges to record highs the day before. The S&P 500 fell the most in 6 weeks, led by a rout in technology companies. The Stoxx Europe 600 Index headed for the biggest decline in almost 2 months after a selloff in Hong Kong shares. The jump in volatility sent the VIX index to a 5-week high. Oil dropped for the first time in 5 days. Treasuries rallied with the Swiss franc, ¥ & gold as traders sought out the safest assets. European shares were dented by a deepening political crisis in Spain as Prime Minister Mariano Rajoy sought to quash the Catalan separatist movement. Tech shares fell on reports AAPL cut supplier orders for the iPhone 8. The corp gloom wasn't enough to overcome positive economic news, including data showing filings for US unemployment benefits plunged last week to the lowest level since 1973 & that China's economy expanded 6.8% in Q3, in line with estimates.
China's robust expansion is boosting a global economy that's already racking up its best performance in a decade. China announced that the world's 2nd-biggest economy expanded by 6.8% in tQ3, following on from weekend musings from central bank governor Zhou Xiaochuan of a 7% pace for H2. And in a sign the consensus view of a sharp slowdown next year is fading, Evidence of the upswing was on display in Asia : South Korea's central bank lifted its economic growth estimate for 2017, Japanese exports grew by double digits for a 3rd straight month in Sep & Australian unemployment unexpectedly dropped. The IMF last week upgraded its growth outlook for the US., the euro area, Japan & China, saying the global economy's performing at its best pace in the last 10 years. The IMF projected the global economy will grow 3.6% this year & 3.7% next, in both cases an increase of 0.1 percentage point from its previous estimate, with Asia contributing 63.3% of the expansion. China's increasing impact on the world, as well as it grandiose ambitions, were highlighted by President Xi Jinping yesterday, when he addressed Communist Party leaders gathering in Beijing this week to map policy for the next 5 years. He said China is contributing about 30% of global growth & outlined a 3-decade road map to toward great power status, saying by 2050 the country would be a global leader in innovation, influence & military might.
China Propels Global Economy Through Best Performance in Decade
Stocks were not meant to go straight up without a break. Today's selling is a routine reaction after previous gains. But earnings may give less of a lift for future market gains. AAPL's drop of 4 led the Dow lower. Those guys in DC are reported to be inching forward to a shutdown over ObamaCare & immigration. And that would add to doubts about tax reform.
Dow Jones Industrials