Dow rose 492 (with selling in the last hour), advancers over decliners about better than 3-1 & NAZ jumped an outstanding 461. The MLP index added 2+ to the 175s & the REIT index advanced 6+ to the 488s. Junk bond funds remained in demand & Treasuries were sold during the stock market rally. Oil gained 2+ to the 71s & gold went up 6 to 1786 (more on both below).

AMJ (Alerian MLP Index tracking fund)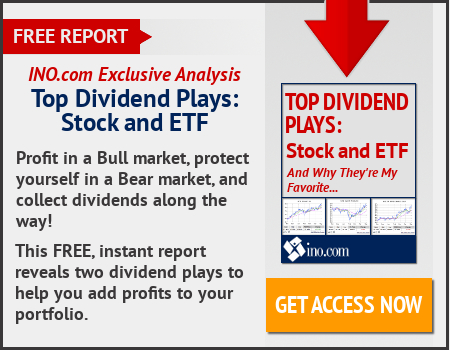 Pfizer (PFE) CEO Albert Bourla said the omicron variant of the virus that causes Covid-19 appears to be milder than previous strains, but also seems to spread faster & could lead to more mutations in the future. "I don't think it's good news to have something that spreads fast," Bourla said. "Spreads fast means it will be in billions of people and another mutation may come. You don't want that." White House chief medical advisor Dr Anthony Fauci said reports over the weekend from South Africa suggest omicron is not as severe as initially feared, while noting that more data is needed to fully assess the risk posed by the variant. Bourla cautioned that it is difficult to draw definitive conclusions from the wave of infection in South Africa right now. Just 5% of South Africans are over the age of 60 & younger people normally have milder cases of Covid. However, many people in South Africa are also HIV positive, which would presumably lead to more severe disease from Covid, he added. He expects the number of confirmed omicron cases to surge from dozens to Ms over the next few weeks. The stock went up 24¢.
If you would like to learn more about PFE, click on this link:
club.ino.com/trend/analysis/stock/PFE?a_aid=CD3289&a_bid=6ae5b6f7
Pfizer CEO says omicron appears milder but spreads faster and could lead to more Covid mutations

Reps may help Dems lift the debt ceiling after all — in their own way. GOP congressional leaders have said for months that they will not vote with Dems to raise the debt limit & snuff out the threat of a first US default. Top lawmakers may have found a new way for Dems to hike the borrowing cap before Dec 15, the estimated date when the Treasury will no longer be able to pay its bills. The process would be complicated & carry risks. If the House & Senate can pull it off, Congress would quash the risk of a default that could wreak havoc on the global economy & stock markets. The strategy would tie the effort to raise the debt limit to a bill designed to prevent automatic Medicare spending cuts set to take place at the end of the year. Lawmakers would pass a provision in the health-care bill that would allow the Senate to increase the debt ceiling one time with a simple majority vote. Under the plan, at least 10 Reps would have to vote to allow Dems to hike the borrowing limit on their own. Then Dems, who hold a majority in the 50-50 Senate thru VP Kamala Harris' tiebreaking vote, could raise the debt ceiling in a separate vote without GOP support. The House Rules Committee is set to consider a version of the Medicare bill that includes the debt-limit language. The full House could pass it as soon as tonight. If both chambers of Congress pass the legislation & Pres Joe Biden signs it, Dems can then hold separate votes to hike the debt limit. The plan would raise the borrowing ceiling by about $2T, enough to carry the US thru the 2022 midterms, a source said. Senate Majority Leader Chuck Schumer expressed confidence that Congress would stave off a default — without specifying how it would do so.
Democrats' new plan to raise the debt limit will rely on some help from Republicans

The omicron Covid-19 variant that has prompted global travel restrictions & fresh vaccine mandates since its discovery in southern Africa last month has now been found in 50 countries & 19 states across the US, CDC Director Rochelle Walensky said. "While we are still working to understand the severity of omicron as well as how it responds to therapeutics and vaccines, we anticipate that all of the same measures will at least, in part, provide some protection against omicron," Walensky said & reiterated her call to get vaccinated. Jeff Zients, who's leading the White House's Covid response efforts, said vaccinations have surged with roughly 12.5M shots administered over the last week — 7M of which were booster shots. "That's the highest weekly total number of shots since May," he said. "So we're now vaccinating people in numbers we haven't seen since the spring." White House chief medical advisor Dr Anthony Fauci said scientists should have some data by the middle of next week that shows how well today's vaccines stand up to the new variant, which contains dozens of mutations that generally make it more contagious.
Omicron has spread to more than 50 countries and 19 U.S. states, CDC says

Gold futures settled higher, with prices for the most-active contract at their highest since Nov 26. Recent spikes in gold invited a little profit-taking among existing owners but new buyers continue to enter the precious metals markets, taking a position in physical bullion ahead of the New Year. The long-term appeal of precious metals as a portfolio & currency hedge still looks solid on the financial risks. Feb gold rose $5 to settle at $1784 an ounce.

Oil futures climbed with US prices settling at their highest in almost 2 weeks. Traders view the omicron variant of COVID as a less virulent threat & expect global economic growth to be only marginally impacted. Traders anticipate a robust holiday season for driving global economies. Jan West Texas Intermediate crude rose $2.56 (3.7%) to settle at $72.05 a barrel, the highest front-month contract finish since Nov 24

Oil futures settle higher, with U.S. prices at their highest in nearly 2 weeks

Even with selling in the last hour, stocks had an outstanding 2 day rally. The tech sector on NAZ was especially strong today. However Congress coming up with last minute fixes for any budget matter is always worrisome. A great many people, especially in DC, don't understand math & now they are slopping around mind boggling sums of money. Raising the debt ceiling is a monumental task & asking those guys to manage it prudently is asking a lot!!

Dow Jones Industrials