Dow clawed up 5, advancers barely ahead of decliners, NAZ added 10. The MLP index surged 4+ (a large move by its standards) to the 506s for a new record while the REIT index slid 1+ to the 297s. Junk bond funds were mixed & Treasuries inched higher. Oil went up & gold was flattish.
AMJ (Alerian MLP Index tracking fund)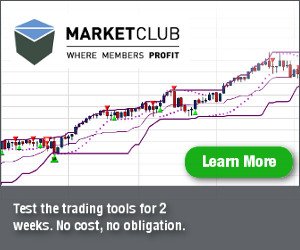 Free Stock Trend Analysis
Free Apple Analysis!
| | | | | | | |
| --- | --- | --- | --- | --- | --- | --- |
| CLH15.NYM | ....Crude Oil Mar 15 | ....98.65 | ...0.29 | | (0.3%) | |
Photo: Bloomberg
Pakistan's military began a full-scale operation in the Taliban stronghold of North Waziristan, prompting insurgents to warn foreign investors, airlines & multinational companies to leave the country. "We're in a state of war," a spokesman for Pakistan said yesterday. "Foreign investors, airlines, and multinational companies should cut off business with Pakistan immediately and leave the country or else they will be responsible for their damage themselves." The army said it would target local & foreign terrorists in North Waziristan, the "epicenter" of terrorism. The operation, long sought by the US, comes a week after militants attacked the country's biggest intl airport. As Islamic militants capture cities in Iraq & the US draws up plans to withdraw from Afghanistan, public opinion in Pakistan is shifting in favor of stronger action against fighters who were previously seen locally as more of a threat to America's interests. The Taliban wants to impose its version of Islamic Shariah law in Pakistan, which includes a ban on music & stricter rules for women. "At stake is the future of Pakistan," Mahmud Ali Durrani, a former national security chief & ex-ambassador to the US, said by phone. "Do we want a Talibanized Pakistan or do we want to live according to the constitution, democracy? If we want to live according to our constitution and democracy then we have to fight for it, because they are the kind of people who don't believe in these things." Prime Minister Shariff's party won an election last year after pledging peace talks with the TTP, the group at the forefront of an insurgency that has killed 50K since 2001. Negotiations that began in Mar collapsed over the TTP's demands for prisoner releases even before progressing on issues such as Shariah law. Pakistani jets yesterday destroyed 6 hideouts & killed 27 militants in the area, taking the toll to 167 in 2 days of air strikes, the military said. Another 10 insurgents were shot dead in a separate battle when 6 soldiers were killed & 3 were injured when an explosion hit the area. This chaos hurts all markets except oil & gold.
Taliban Fighters Warn Foreign Investors to Leave Pakistan
China's holdings of US Treasuries declined for the 3rd straight month, the longest stretch of reductions since 2011, according to a gov report. The country held $1.26T in US debt as of Apr, down $8.9B from the previous month, the Treasury Dept said. China is the largest foreign holder of Treasuries, followed by Japan. The report also showed a net outflow of US long-term securities of $24B after a net $4B inflow in Mar. It showed total cross-border inflow, including short-term securities such as Treasury bills & stock swaps, of $137B. The last decline of China's Treasury holdings extending more than 3 months was during the last 5 months of 2011. China's foreign-exchange reserves, the world's biggest, were a record $3.95T at the end of Q1. The holdings were boosted by China's current-account surplus & dollar purchases that helped weaken the yuan during the period. The People's Bank report today showed yuan positions at Chinese financial institutions accumulated from foreign-exchange purchases rose by the least since Aug.
China's Holdings U.S. Treasuries Decline for a Third Month
Oil exports from the US in Apr rose to the highest level in 15 years as Canadian refineries replaced more expensive imports from Europe & West Africa with shale oil from North Dakota & Texas. The US shipped 268K barrels a day in Apr, the Energy Information Administration reported, the most since Apr 1999, a more than 6-fold increase since Apr 2012. Federal law allows exports of unrefined crude to Canada & restricts them to most other destinations. The increase in exports follows a boom in oil production in North Dakota & Texas. The surge in output has increased supplies in the US, driving down prices relative to the rest of the world. US crude output rose to 8.47M barrels a day in the latest week , the highest level since 1986. Exports to Canada from the US Gulf Coast averaged 134K barrels a day in Q1, according to the EIA & Mar exports were 246K.
U.S. Crude Exports Up Sixfold as Canada Taps Shale Boom
The bad guys who are professional killers want to expand their influence in Pakistan. While some may view this as a regional conflict that little affects the rest of the world, they are wrong. The bad guys have already beheaded hundreds & want to enforce their ideology everywhere. Iraq is important because it is a major exporter of oil. Traders see oil going to $116 as a result of this conflict. Pakistan has nuclear weapons & the bad guys treat killing as a joke. These are unusually nervous times, but the stock markets have been little moved. The VIX, uncertainty index, has ticked up a point to 12.7 in 2 weeks, but is still near its lows for more than a decade.
Dow Jones Industrials
I'm a huge fan of INO & from what I have seen so far, their service Marketclub! This isn't a stripped down version, everything in MarketClub is available to you. I don't want to give everything away, but you'll have unlimited access to my favorite 3 tools: Trade Triangles, Smart Scan & Alerts! The best part is that the MarketClub customer support team will be providing UNLIMITED support! You can call or email for an instant response to any question, comment or concern.
Here's that link:
https://club.ino.com/join/specialtrial/index_free.html?a_aid=CD3289&a_bid=359ef9a3
I'd recommend you jump on this now.