Dow was exactly even, advancers just ahead of decliners & NAZ gained 21 due to the big rise at Apple (AAPL). The MLP index fell 2+ to 482 & the REIT index was up 1 to the 291s. Junk bond funds slid lower & Treasuries did little. Oil saw some buying after recent weakness & gold is climbing back to 1300.
AMJ (Alerian MLP Index tracking fund)
Start and monitor your own portfolio...Free!
Free Stock Trend Analysis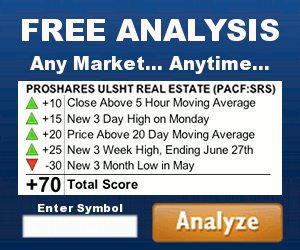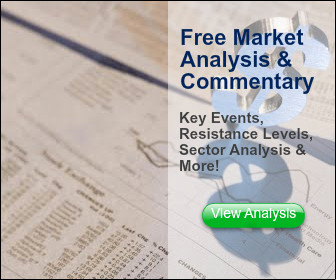 | | | |
| --- | --- | --- |
| U.S. 3-month | 0.01% | |
| U.S. 2-year | 0.44% | |
| U.S. 10-year | 2.69% | |
| | | | | |
| --- | --- | --- | --- | --- |
| CLM14.NYM | ...Crude Oil Jun 14 | ....101.90 | ...0.46 (0.5%) | |
General Motors shares pared gains after reaching a 4-month high after the automaker indicated Q1 performance, beating estimates, pulled ahead earnings from later in the year. Q1 results beat the estimate by 25¢ as the company avoided posting its first quarterly loss in more than 4 years as higher prices on new pickups largely made up for the costs of recalls. "We performed better than expected in the first quarter so we'll have to trim some of the expectations Q2 through Q4," CFO Chuck Stevens said. Stevens reiterated the company's earnings forecast for the year, which calls for modest improvement in earnings before interest & taxes. GM's forecast in Jan was for an usually small portion -- 10-15% -- of the year's earnings to come in Q1 because of the timing of vehicle introductions & restructuring costs. But Q1 exceeded 15% of the year's earnings, he said. "We have not changed our view for the year which was overall, excluding the impact of recalls, we expected earnings to be up in aggregate, relatively flat margins," Stevens said. "We've changed the shape of the curve." With its new Chevrolet Silverado selling for higher prices than the previous version, GM did better than predicted. With a $1.3B charge for the cost of recalling 7M vehicles this year, some analysts had predicted the company would lose money for the first time since 2009. EPS excluding one-time items was 29¢, beating the 4¢ estimate. That compares with 67¢ a year earlier. Improved pricing in North America, particularly from new full-size trucks, helped boost earnings. Profit fell to $213M from $1.18B. North American adjusted earnings before interest & taxes fell to $557M from $1.4B, above the $522M estimate. "The performance of our core operations was very strong this quarter, reflecting the positive response of customers to the new vehicles we are bringing to the market," CEO Mary Barra said. GM revenue rose to $37.4B from $36.9B a year earlier, missing the $37.9B estimate. The stock dropped 22¢. If you would like to learn more about GM, click on this link for Trend Analysis:
http://club.ino.com/trend/?symb=GM&a_aid=CD3289&a_bid=6ae5b6f7
GM Falls After CFO Lowers Outlook on Remainder of 2014
General Motors (GM)
Apple CEO Tim Cook just bought himself more time to prove doubters wrong over the company's growth prospects. Cook took dual steps to reassure investors who have raised questions about whether the company's most robust gains are behind it. AAPL reported surging sales of iPhones, with 43.7M purchased in the fiscal Q2 after the handset became available thru China Mobile. The company will also increase its share repurchase authorization by $30B, boost its div & split the stock 7-for-1. Stock skittishness showed itself when the stock declined 6.5% for the year & 25% from its all-time high in 2012. Cook said that the current stock price doesn't reflect the company's proper value. "Apple has created tremendous value for shareholders by developing great products that enrich people's lives and that will always be our top priority and driving force," he said. "The size of the share buyback increase is a signal of the board and the management team's strong confidence in the future of Apple." Cook also reiterated there are new products in the pipeline. The company is said to be readying bigger-screen iPhones, a watch-like wearable device & a new Apple TV set-top box. For the latest qtr, net income increased 7% to $10.2B & sales rose 4.7B to $45.6B. Analysts had estimated net income of $9.1B, $10.17 per share, on sales of $43.5B. Gross margin was 39.3%, up from 37.5% last year. Revenue from the greater China region rose 13% to $9.3B from $8.2B a year ago. While iPhone sales increased 17% from a year ago, iPad sales fell 16%, its steepest drop on record. As lower-cost tablets flood the market, the iPad isn't the growth driver that it once was. Cook attributed the decline to smaller inventory & tough comparisons to last year when backlogged iPad mini sales from the holiday were pushed to the beginning of the year. For the current qtr, AAPL forecast sales in line with the estimates. The company said revenue would be $36-$38B, with gross margin at 37-38%. The stock surged $43 to the $567s. If you would like to learn more about AAPL, click on this link for Trend Analysis:
http://club.ino.com/trend/?symb=AAPL&a_aid=CD3289&a_bid=6ae5b6f7
Apple CEO Cook Defies Skeptics With Quarterly Sales Surge, Boosts Buyback
Apple (AAPL)
UPS, the world's biggest package shipping company, said its forecast for profit this year would be at the low end of its projection as harsh winter weather forced costs higher. EPS of 98¢ fell short of the $1.08 estimate. EPS this year would be at the low end of its range of $5.05-$5.30. Analysts are projecting $5.19. Winter storms that extended from Jan-Mar wreaked havoc across the transportation industry. At UPS, the unseasonably harsh weather caused operating profit to be trimmed by $200M. UPS lost revenue & paid extra costs as its delivery networks were disrupted on more than half of the operating days during the quarter. "The momentum of the underlying business was masked by the disruption of inclement weather," CFO Kurt Kuehn said. UPS is viewed as an economic bellwether because of the variety of goods, from financial documents to electronics & appliances, that it delivers around the globe. UPS handled an average 4.2% more packages in the US as consumers stuck at home during storms shopped online. But revenue from each of those shipments declined 1.5% as more online retailers opted to use cheaper, slower methods for getting goods to customers. Operating profit from the US domestic package segment fell 15% to $927M, in part as overtime, purchased transportation & snow removal costs increased in the storms. Total revenue for US packages rose 2.6% to $8.5B. UPS's intl package business saw revenue increase 5% to $3.13B as volume was boosted 7.9% on increased demand in Europe. UPS reported total revenue climbed 2.6% to $13.8B. The company is spending more than $100M to boost efficiency at sorting centers & accelerate the distribution of new technology to better plan drivers' routes after an unexpected late surge in online Christmas shopping caused missed deliveries & boosted costs at the end of 2013. The stock fell 60¢. If you would like to learn more about UPS, click on this link for Trend Analysis:
http://club.ino.com/trend/?symb=UPS&a_aid=CD3289&a_bid=6ae5b6f7
UPS Profit Misses Estimates as Winter Storms Boost Cost
United Parcel Service (UPS)
Stocks went nowhere fast today. Dow hardly strayed from breakeven all day. There are a variety of earnings reports, with some better than others. But the Russia-Ukraine conflict is getting more attention, which it should. Dow is up 100 this week due to strength early on. However it's struggling to reach a new record, very disturbing for the bulls.
Dow Jones Industrials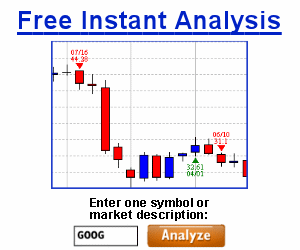 I'm a huge fan of INO & from what I have seen so far, their service Marketclub! This isn't a stripped down version, everything in MarketClub is available to you. I don't want to give everything away, but you'll have unlimited access to my favorite 3 tools: Trade Triangles, Smart Scan & Alerts! The best part is that the MarketClub customer support team will be providing UNLIMITED support! You can call or email for an instant response to any question, comment or concern.
Here's that link again:
https://club.ino.com/join/specialtrial/index_free.html?a_aid=CD3289&a_bid=359ef9a3
I'd recommend you jump on this now.