Dow went up 33 for another record, advancers over decliners 2-1 & NAZ gained 18. The MLP index jumped 8+ to the 486s (still down more than 50 from the record high earlier this year) & the REIT index lost chump change in the 324s. Junk bond funds were mixed & Treasuries fell. Oil rose after a gov report showed that US crude inventories dropped as refineries bolstered operating rates & gold climbed over 1200.
AMJ (Alerian MLP Index tracking fund)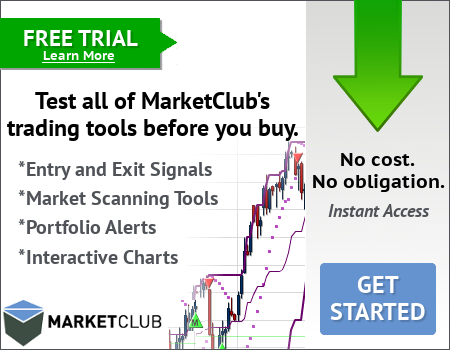 Free Stock Trend Analysis
| | | | | | | |
| --- | --- | --- | --- | --- | --- | --- |
| CLF15.NYM | ....Crude Oil Jan 15 | ....67.28 | ...0.40 | | (0.6%) | |
Service providers from US retailers to builders expanded in Nov at the 2nd-fastest pace in more than 9 years, indicating the economy is forging ahead thru a global slowdown. The Institute for Supply Management's non-manufacturing index rose to 59.3, the 2nd-highest level since Aug 2005, from 57.1 in Oct. The figure exceeded the highest projection. More service industries
than at any time since Mar 2010 reported an increase in bookings as falling gasoline prices & unemployment put American consumers in a better position to spend. Cars rolled off auto dealer lots last month at the 2nd-fastest pace in 8 years. 14 non-manufacturing industries reported growth in their businesses, led by retailers & construction companies, while the same number indicated a pickup in orders. The survey covers an array of sectors including utilities, retailing, health care & finance that make up almost 90% of the economy. It also encompasses construction & agriculture. The forecast was for 57.5. Figures above 50 indicate expansion. The non-manufacturing index has averaged 56.3 this year, compared with 54.7 in all of 2013. The Nov reading was just shy of the 9-year high of 59.6 reached in Aug. The new orders gauge for service companies increased to a 3-month high. Some 37% of purchasing managers reported an increase in demand. The share matched Mar 2010 as the highest since Apr 2006.
Services Growth Near Nine-Year High Propels U.S.: Economy
The Federal Reserve (FED) said "employment gains were widespread across districts" as the US economy continued to expand amid advances in consumer spending & lower gasoline prices. "A number of districts also noted that contacts remained optimistic about the outlook for future economic activity," the FED said in its Beige Book business survey, based on reports gathered on or before Nov 24. Consumer spending continued to rise in most regions, helped in part by lower oil prices. The report gives the FOMC anecdotal information about the economy ahead of the Dec 16-17 meeting. "Overall price and wage inflation remained subdued," the report said, while some districts saw a "slight to moderate" rise in labor costs. Most regions said manufacturing activity was stronger.
Fed Beige Book Shows 'Widespread' Job Gains Across U.S.
Photo: Bloomberg
Stripe has raised $70M in a financing round that values the digital-payments startup at $3.5B. The funding is from new & existing investors, the company said. The fundraising doubles the value of Stripe since Jan, when it raised money at a $1.75B valuation. Stripe previously garnered about $140M from investors including venture capital firms. The financing follows a flurry of deals for Stripe as digital payments, particularly on mobile devices, take off. In Sep, Stripe was named as a partner of Apple's (AAPL) new mobile-payments service, Apple Pay. Stripe is also powering an e-commerce feature for Twitter (TWTR) & working with Alibaba's (BABA) Alipay. Elite Silicon Valley technology startups are also landing higher valuations as investors clamor for growth. 14 US technology companies reached a valuation of at least $1B in H1, more than double the number of startups that did so in all of 2013, according to CB Insights. Other startups such as Airbnb & Snapchat have been valued at $10B. It is believed that Uber Technologies, already the most valuable US technology startup, is in talks to raise at least $1B at a valuation of about $35-$40B, up from $17B. Stripe was founded in 2009 by Irish brothers Patrick Collison & John Collison. The company offers processing services for online & mobile transactions & provides plenty of code so software programmers can quickly incorporate payment features into their apps. In Sep, Patrick Collison said the company's focus is on building up its platform. "We are less than 10 percent of the way there," he said. "Building a platform that others can build a meaningful business on top of, we are talking about a multidecade horizon."
Apple Pay Partner Stripe Valued at $3.5 Billion in New Funding
The data for the US is looking good, although short of spectacular. GDP growth is viewed as good enough when it comes in above a 2% annual rate. But history shows that is only mediocre. In addition, while unemployment rate has fallen, household incomes have been struggling to show gains. As a result, consumer spending growth has been inconsistent for several years. Meanwhile Europe is stumbling, trying to show growth in that region (hurt by sanctions against Russia), China's growth will be the lowest in many years & the Japanese economy needs help. These problems don't bother the Dow which wants to top 18K & that may be soon. It gets scary to see so many startups with no track records or profits suddenly have high valuations. This is not the first time for that scenerio.
Dow Jones Industrials