Dow advanced 93 (after being down more than 200 in the AM), advancers over decliners 4-3 & NAZ added 5. The oversold MLP index soared 9+ to the 402s & the REIT index jumped 4+ to the 314s. Junk bond funds were weak & Treasuries had a good day, taking the yield on thje 10 year Treasury down to 2.23% (last seen at the start of Jun). Oil crawled higher & gold dropped further to the mid 1100s.
AMJ (Alerian MLP Index tracking fund)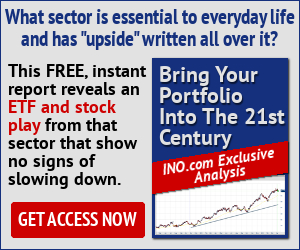 | | | | | | |
| --- | --- | --- | --- | --- | --- |
| CLQ15.NYM | ....Crude Oil Aug 15 | ....52.28 | ...0.25 | (0.5%) | |
The ECB can not provide emergency funding to banks on overly generous terms or against insufficient collateral, it said, spelling out strict terms for banks in Greece & elsewhere to obtain such funds. The ECB, which has been providing an Emergency Liquidity Assistance (ELA) lifeline to Greek banks, yesterday, raised the discount on the collateral Greece must put up in return for the cash, keeping pressure on Prime Minister Tsipras hours ahead of a meeting with other euro zone leaders. The ECB spelt out instances in which ELA provision would conflict with its objectives, saying it could not be supplied by national central banks against insufficient collateral and on generous terms that invited "moral hazard." "Provision of ELA at overly generous conditions... could increase the risk of moral hazard on the side of financial institutions or responsible authorities," the bank said. Other examples of possible conflict included situations in which ELA would run the risk of amounting to government financing or conflict with the single monetary policy of the euro zone. Under ECB rules, ELA is designed to support solvent banks in need of liquidity. It is provided by national central banks after ECB approval. Some members of the ECB governing council have long voiced reservations about ECB aid to Greek lenders, with Germany's Jens Weidmann recently questioning their solidity. The ECB acknowledged that, in general, risks associated with emergency lending were not fully offset by the provision of collateral. "Even after risk control measures have been applied, some residual risks remain," the bank said.
General Mills updated its animal welfare policy to include a major move toward cage-free eggs. It's committed to going to 100% cage-free eggs for its US operations, following several other large companies recently announcing similar moves. The company says it will work with its suppliers to determine a reasonable timeline, given the disruption that bird flu has caused to the US egg supply. Eggs are an important ingredient in many products for GIS, with brands that include Betty Crocker, Pillsbury, Progresso soups & Hamburger Helper. The updated policy also affects its milk, pork & poultry suppliers. The company worked with the Humane Society of the US, which calls it a major victory to improve the lives of farm animals. The stock rose 1.30. If you would like to learn more about GIS click on this link:
club.ino.com/trend/analysis/stock/GIS?a_aid=CD3289&a_bid=6ae5b6f7
General Mills (GIS)
Negotiations over Iran's nuclear program hit another road bump, so diplomats extended talks to try to resolve differences over an arms embargo & provisions to renew sanctions. World powers & Iran extended the terms of an interim accord from midnight Tues until Jul 10. Relief for Iran from oil, banking & other costly sanctions will be delayed by at least a month if a final agreement isn't reached by midnight Jul 9. "We're frankly more concerned about the quality of the deal than we are about the clock, though we also know that difficult decisions won't get any easier with time," the state dept said. "That is why we are continuing to negotiate." All sides say they've gotten closer to a deal after 11 days of high-level talks. For energy-rich Iran, an agreement could speed its return to world oil markets & lift financial sanctions. The top remaining disputes are over Iranian demands to lift a UN arms embargo & a mechanism that would allow the renewal of sanctions in case of Iranian cheating, the Russians said. French Foreign Minister Laurent Fabius told reporters that disagreements remain over nuclear research & development limits. The EU foreign policy chief said, "An agreement is still possible." Diplomats have now missed 5 of their self-imposed deadlines. Failure to reach an accord by Jul 9 would extend the necessary Congressional review period to 60 days from 30 days & dim the possibility that Iran could win substantial sanctions relief this year. The International Atomic Energy Agency, which would need to verify & monitor any accord, agreed on a plan that will give inspectors more leeway to clear-up past suspicions, Iran said. Should negotiators meet their deadlines, it would set the clock ticking on reciprocal steps between Iran & the 6 powers that could see "substantial" sanctions relief by Dec, according to a diplomat. Other officials said Iran may not get significant sanctions relief until 2016.
Stocks had a very tumultuous day. It's difficult to make sense of these swings with so many debt disasters going on, but the best explanation is that technical factors (a bounce off the 200 day moving average support line) & hopes for another Greek debt bailout brought back buyers. Selling in oil ended. In the confusing euro mess, there is talk that there will be a summit of the 28 nations in the EU on Sun. I guess the idea is they will agree on new bailout terms for Greece. The MLP sector had an eye-popping day after selling down to multi year lows. But it remains near those lows. Call today a time when the buyers won in the PM, but not in a convincing fashion considering recent selling. Techs remained weak, not a good sign. Dow is still down about 50 YTD as plenty of problems lie ahead.
Dow Jones Industrials