Dow added 17, decliners ahead of advancers 5-4 & NAZ fell 4. The MLP index jumped 3 to the 504s & the REIT index was fractionally higher in the 316s. Junk bond funds were weak & Treasuries pulled back. Oil droped as Japanese recession may curb demand & gold slid lower.
AMJ (Alerian MLP Index tracking fund)
| | | | | | |
| --- | --- | --- | --- | --- | --- |
| CLZ14.NYM | ....Crude Oil Dec 14 | ...74.90 | ...0.92 | (1.2%) | |
| | | | | | | |
| --- | --- | --- | --- | --- | --- | --- |
| GCX14.CMX | ...Gold Nov 14 | .....1,187.10 | ...2.10 | | (0.2%) | |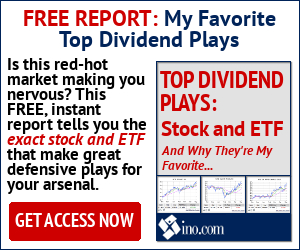 50 Top Stocks
US industrial production unexpectedly dropped in Oct, weighed down by declines at utilities, mines & automakers that signal manufacturing started Q4 on soft footing. Output fell 0.1% after a 0.8% increase in Sep that was smaller than previously estimated, according to the Federal Reserve. The forecast projected a 0.2% gain. Factory production rose 0.2%, matching the prior month's advance that was also revised down. A pickup in manufacturing is needed to help bolster the expansion, now is its 6th year, as global growth from Europe & Japan to emerging markets cools. Rising consumer confidence & the drop in gasoline prices are brightening the outlook for holiday sales, indicating factories will get a lift in the next few months. Manufacturing, which makes up 75% of total production, was forecast to increase 0.2%. The output of motor vehicles & parts decreased 1.2% in Oct, a 3rd consecutive decline, today's report showed. Excluding autos & parts, manufacturing rose 0.2%.
Industrial Output in U.S. Unexpectedly Fell in October
Photo: Bloomberg
With Japan's slump into its 4th recession since 2008 threatening the failure of the Abenomics reflation program, Prime Minister Abe's administration is taking steps to shore up growth for the coming year. Economy Minister Amari said there's a high chance of a stimulus package. Etsuro Honda, an adviser to Abe, said a ¥3T ($26B) program was appropriate & should go toward measures that directly help households, such as child care support. Abe is also considering a postponement of an Oct sales-tax increase until 2017, a move that would add 0.3 percentage point to growth in the coming fiscal year, according to estimates. At stake for the prime minister is assuring re-election in a likely snap vote next month that may serve as a referendum on his policies. Less than 2 years into Abenomics, a 3-pronged strategy to pull Japan out of 2 decades of stagnation thru monetary stimulus, fiscal flexibility & structural deregulation, the program has yet to spark sustained growth. An Apr sales-tax rise saw the economy sink into 2 straight qtrs of contraction, a gov report showed.
Japan Seeks to Strengthen 2015 Growth After Recession Hit
Apple said customers in China can now use the country's most popular payment card for transactions on the App Store, as the iPhone maker seeks to woo users in the world's largest smartphone market. App Store users in China can link their China UnionPay debit or credit cards to their Apple ID accounts to make one-tap purchases, the company said. The App Store lets customers download programs to run on its devices such as iPhones & iPads. UnionPay has a monopoly on bank-card clearing in China, & has issued more than 4.5B payment cards in China & abroad. AAPL said the new payment option has been sought by customers in China, where the new iPhone 6 & 6 Plus debuted last month to heavy demand. The company sold more than 10 M iPhones in their first weekend after being rolled out in other countries in Sep. "The ability to buy apps and make purchases using UnionPay cards has been one of the most requested features from our customers in China," Eddy Cue, AAPL head of Internet services, said. China is already AAPL's 2nd-largest market for app downloads, he said. Last month, China's gov indicated that UnionPay's monopoly on bank clearing was set to end, but didn't provide a timeline for the change. The stock rose 59¢. If you would like to learn more about AAPL, click on this link:
club.ino.com/trend/analysis/stock/AAPL?a_aid=CD3289&a_bid=6ae5b6f7
Apple Adds China's Most Popular Card as App Store Option
Apple (AAPL)
Stocks continue to meander. The long recovery in the US has also been a drab one as the manufacturing data reminds us. The core of the problem is that household income is not rising as it should. Massive stimulus at the start of the recovery contributed little to accelerating growth. Now growth overseas is stumbling. But Dow does not mind as it keeps flirting with new record highs.
Dow Jones Industrials